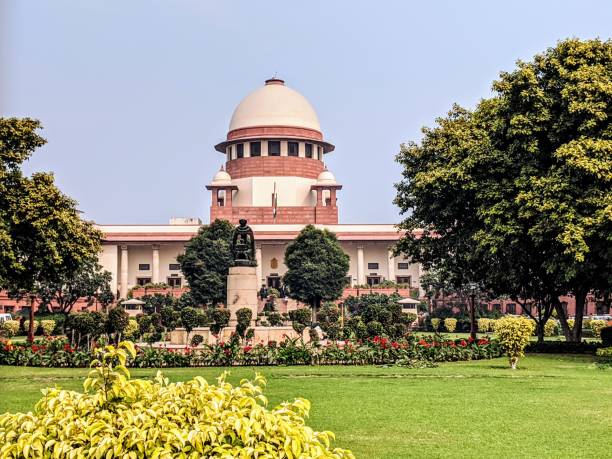 The Supreme Court on Thursday agreed to hear a Nupur Sharma-like plea by TV anchor Rohit Ranjan that included FIRs lodged against him in several states, despite apologizing and withdrawing a misleading video against Congress leader Rahul Gandhi.
A day after the uproar by the police of UP and Chhattisgarh to arrest the TV anchor, Ranjan, through senior advocate Siddharth Luthra, on Wednesday sought an urgent hearing of the petition from a bench of Justices Indira Banerjee and JK Maheshwari. He said that Raipur Police is camping to arrest him and if he is not protected he will face multiple arrests for the July 1 TV show which has been withdrawn and for which he and the channel have apologized unconditionally.
Ranjan's petition relied on the same Supreme Court judgments relied upon by Sharma – T T Anthony and Satinder Bhasin, both of which ruled that a person was not subject to multiple FIRs in multiple states for the same offense and these can be linked to the place where the first FIR was registered. The first FIR in Ranjan's case was registered in Jaipur and he had demanded the registration of all FIRs there.
Nupur Sharma also faced multiple FIRs across India for her alleged blasphemous remarks against the Prophet, despite apologizing the next day. However, his plea to club the FIR in Delhi, where it was registered on May 28, drew questions from a bench of Justices Surya Kant and Justice JB Pardiwala, the latter's comments on the horrific murder of a tailor. were added. In Udaipur, two Muslims insulted Sharma in support of him.
After hearing Luthra, a bench of Justices Banerjee and Maheshwari said, "(Petition for hearing) on ​​7th July, subject to the treatment of defects, if any."
Ranjan, in his petition, said that he is going to the Supreme Court under Article 32 of the Constitution, "praying to quash/club almost identical criminal complaints/FIRs registered against him across the country". He also pleaded for a stay on his arrest by any state police.
In her petition filed through solicitor Karanjawala & Co, the TV anchor said that her news show "inadvertently misrepresented certain quotes and the error was promptly rectified. Unconditionally by her and the news channel". Apologies were made and the news was already withdrawn. Registration/filing of any FIR/complaint."
He said, "Due to multiple FIRs already registered, several complaints filed in different states which can also be converted into FIRs, the petitioner is being harassed by the police of several states for an act which neither Was neither intentional nor motivated." It will be interesting to see the Supreme Court's decision on the matter given his scathing remarks against Sharma last week.
Related Posts