India
Swaminathan resigns, goes back to India to work 'hands-on'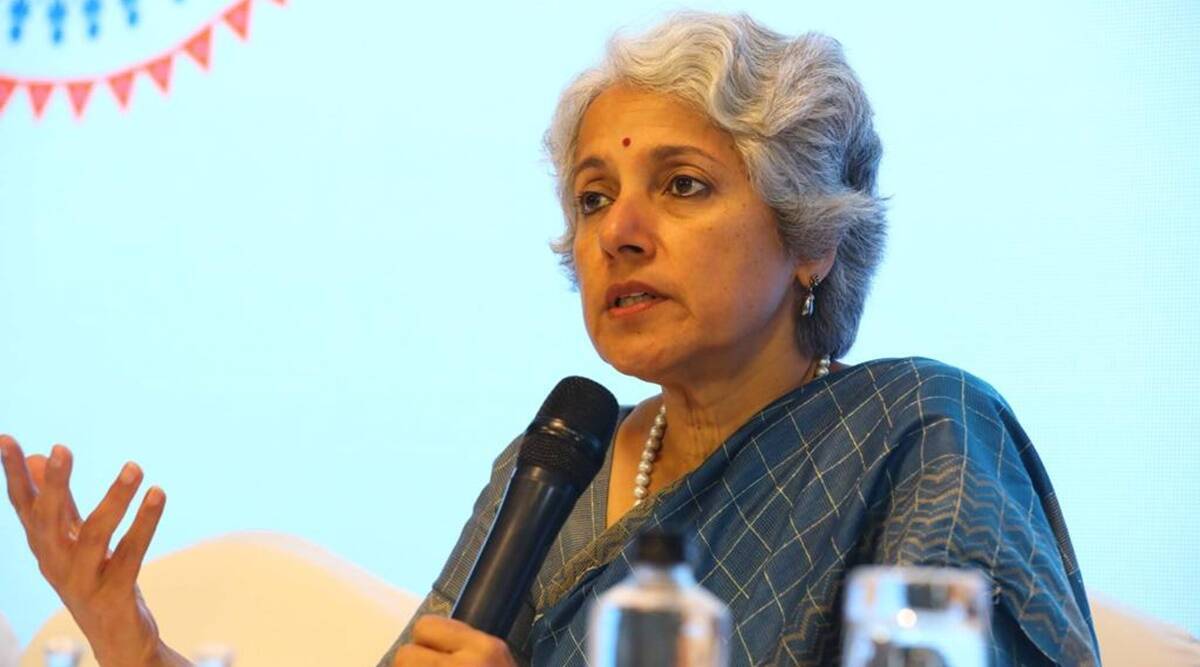 On November 30, Dr Soumya Swaminathan will resign from her position at the World Health Organization (WHO) after a five-year stint. According to The Indian Express, the 63-year-old wants to do "more hands-on practical work" and has always wanted to live and work in India.
My main reason is that I want to go back to more hands-on work in policy and research after five years at the global level. My goal is to turn all the ideas and concepts that the WHO has been promoting into reality. I have met so many remarkable individuals and have been exposed to so many good ideas that I could contribute to so many things in India. I would like to be a part of the transformation taking place in the health sector during these exciting times with so much interest and investment. In India and other countries that take health seriously, a window of opportunity is ripe for building strong and resilient primary health systems and empowering communities. When I have had the opportunity to work and live abroad, it has always been for a limited period of time," said Swaminathan.
A paediatrician internationally recognized for her research on tuberculosis and HIV, Swaminathan previously served as director general of the Indian Council of Medical Research for two years before being appointed deputy director general (programmes) of the World Health Organization in 2017. Beginning in March 2019, she became the WHO's first chief scientist after the agency established a science division.
One of the significant contributions made by the WHO's science division during the global outbreak of the Coronavirus was the development of guidelines for the clinical management of patients with Covid-19.
"It was an innovation, and we updated the guidelines every time a clinical trial reported results, so people would be able to identify the most effective drugs," Swaminathan said.
As a result of the pandemic, she believes that one of the key lessons is to be prepared for emergencies.
All divisions, departments, and teams must be in place, and there should be no confusion regarding who is responsible for what. The WHO's science division was new, so we all learned on the job," said Swaminathan, one of the few senior WHO officials to address global media conferences about Covid-19.
For WHO recommendations to be effective in different regions of the world, they may need to be adapted in accordance with 'local realities and contexts.
Her father, Dr M S Swaminathan, is known as the father of India's Green Revolution, and she intends to build upon that vision upon her return to India. According to her, he was the first to integrate agriculture, nutrition, and health in a holistic manner, and I wish to build on his vision.
The M S Swaminathan Foundation, whose mission is to empower rural livelihoods, sustain agriculture, and make use of science to improve society, will have her on its board of trustees.
We have done well in terms of building infrastructure, but our investments are directed towards tertiary care hospitals. (Investment) for those seeking treatment in outpatient clinics, whether in the public or private sector, has been relatively neglected. In most cases, they come because they are ill, and as a result we are missing opportunities to screen people (and help them understand) how to live a healthy lifestyle. It has been demonstrated that 20% of the factors enabling someone to live a long, healthy life are related to the healthcare that they receive, whereas the other 80% are related to health risk factors, such as inadequate diet, unbalanced meals, air pollution, water, sanitation, tobacco and alcohol, as well as hypertension and diabetes risk factors," she stated.
There is still no indication of who will replace Swaminathan as WHO's chief scientist.