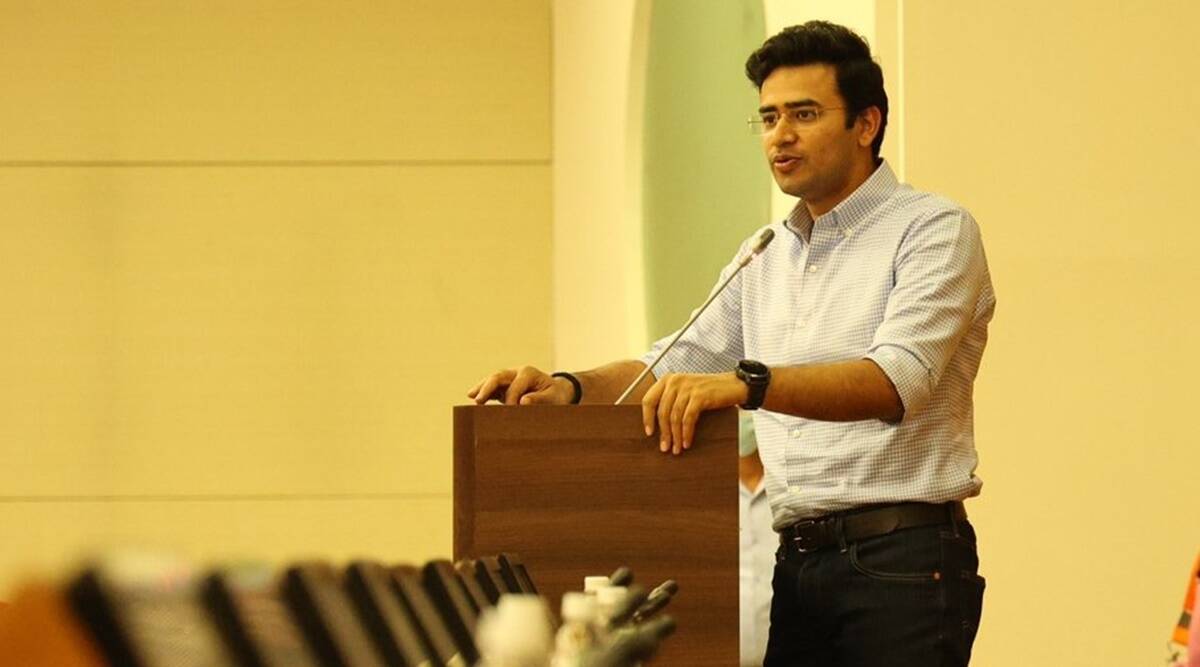 Tejasvi Surya, Lok Sabha member for Bengaluru South and national head of the Bharatiya Janata Yuva Morcha (BJYM), fired back on Monday at Janata Dal (Secular) leader HD Kumaraswamy for comparing Union Home Minister Amit Shah to Nazi party spokesperson Joseph Goebbels.
Surya stated during a news conference in Ahmedabad on Monday that Kumaraswamy's words reveal his "political desperation" and that his "endangered" party will "die out" in the 2019 Karnataka Assembly elections.
Kumaraswamy criticised Shah last week, referring to him as the "reincarnation of Goebbels" and a "political chameleon."
Surya was in Ahmedabad to carry out BJYM's Sushasan Yatra, during which young BJP leaders from different states will visit Gujarat to learn about the state's development model under the leadership of Prime Minister Narendra Modi. Additionally, they are required to implement the same in their home states.
In response to a question on Kumaraswamy's comments about Shah, Surya stated, "The Congress and the JD(S) have made statements during the past 15 days since they know the outcome of the impending Karnataka elections. The BJP will prevail in Karnataka as it did in Gujarat. By using such unparliamentary language against the Union Home Minister, Kumaraswamy displays his political dissatisfaction. JD(S) is a doomed party that will vanish after the Karnataka elections… Therefore, there is no need to accord such assertions a great deal of weight."
Surya further stated that Union Home Minister Shah is seeking a "fair, just, and permanent solution" to the border conflict between Maharashtra and Karnataka.
Surya stated on Sushasan Yatra, "Beginning on Monday, workers from the BJP Yuva Morcha of various states would participate in the 'Sushasan Yatra' for two to three days in order to examine the good governance in Gujarat. A policy orientation will be conducted on topics such as education, healthcare, finances, and state growth as a whole. Since last year, such yatras have been organised in several states across the nation, and this will be the ninth iteration."
In a group of 50 to 80 individuals, BJP workers from various districts and states, together with senior party leaders, would participate in the events.
Under the leadership of Prime Minister Narendra Modi, Gujarat has witnessed a development miracle. Workers will be instructed on the aspects of Gujarat's "Sarvangeen Vikas Model," which they would then implement in their respective states for improved governance, according to Surya.
Those participating in the yatra will also take part in a youth-themed festival near Ahmedabad as part of the Pramukh Swami Maharaj Shatabdi Mahotsav. He also stated that the BJP's victory in Gujarat will have a beneficial impact on the future elections in Karnataka, Rajasthan, Madhya Pradesh, and Chhattisgarh.