Bollywood
Entertainment
The actress Shanaya Kapoor is working hard in Bedhadak to prove that she is deserving of the role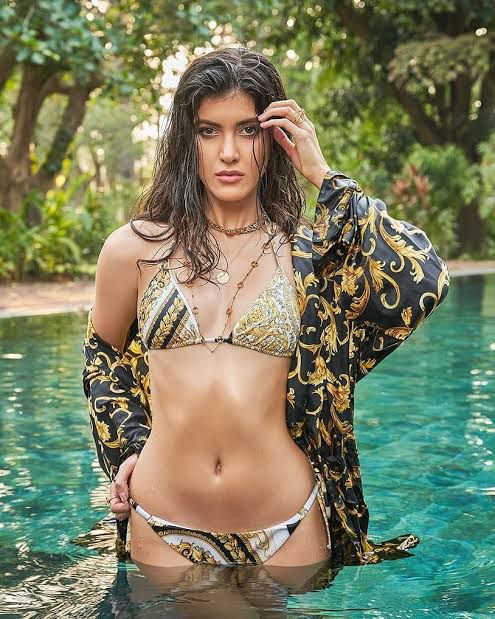 Despite being the daughter of Sanjay and Maheep Kapoor, actor Shanaya Kapoor doesn't want family ties to distract her from her debut film Bedhadak. As the nepotism debate continues, Shanaya says that she is putting in a great deal of effort to prove that she deserves this chance.
Shanaya expressed her excitement in an interview with Zoom TV. In contrast to what people may expect, this is not a typical launch. The story revolves around three young people, and the character is quite challenging. I am in the process of preparing for it. It is an honor to have been given this opportunity, and I will work very hard to prove that I deserve it."
According to the 22-year-old actor, "I want people to believe that I earned this opportunity through my performance in this film. It is important to me that I did not waste this opportunity or that I did not take it for granted. Work has been very hard for me, and it will continue to be so. Despite the fact that it is the job, I am not even inclined to keep repeating it. Working hard is expected of you, and I have done so. It is my hope that people will be able to recognize that when they view my work."
View this post on Instagram
Additionally, Shanaya Kapoor maintains close friendships with Ananya Panday and Suhana Khan. Ananya is already well established in the film industry, while Suhana is a debutante in Zoya Akhtar's Archies. Shanaya looks forward to working on Bedhadak because becoming an actor is a childhood dream come true for her.
There is a sense of excitement as well as nervousness in me. The reason I am nervous is that I want to do my best and it is not my first film. It is the first step in what will hopefully be a long and varied career. I am excited to finally be able to realize a dream that I have had since childhood. There are a variety of emotions present in this story. Lakshya, Gurfateh, and I have prepared a great deal for it, and it is a very special film for the entire Bedhadak team. In my heart, it is very dear to me! Bedhadak is a film that I am extremely grateful to have been able to work on," she stated.