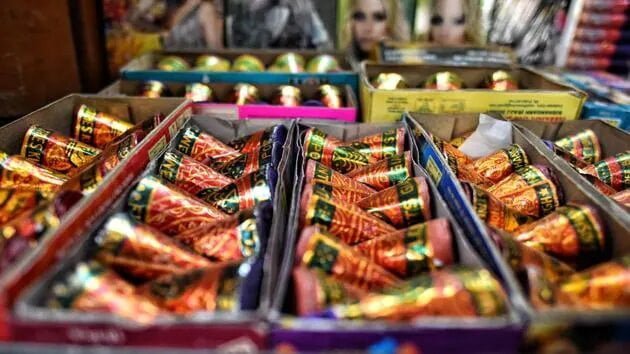 Mohali Deputy Commissioner Amit Talwar has ordered cracker bursting to be limited to one hour on Wednesday evening.
On Wednesday, residents may burst crackers between 6 and 7 p.m, in accordance with the order. It has also been decided to impose restrictions for Diwali; crackers can only be lit from 8 p.m. to 10 p.m. on October 24. Residents of Gurpurab will be able to burst crackers between the hours of 4 a.m. and 5 p.m. on November 8. As of January 1, 2023, the orders will remain in effect.
For Dussehra celebrations in the district, strict security arrangements had been made. It is planned that celebrations will take place in Mohali, Kharar, Kurali, Derabassi, and Zirakpur. There will be celebrations for Dussehra in Phase VIII, Matour, and Phase 1 in Mohali.
Related Posts