India
The backwardness of the economy can be temporary… does EWS require affirmative action, not quotas: SC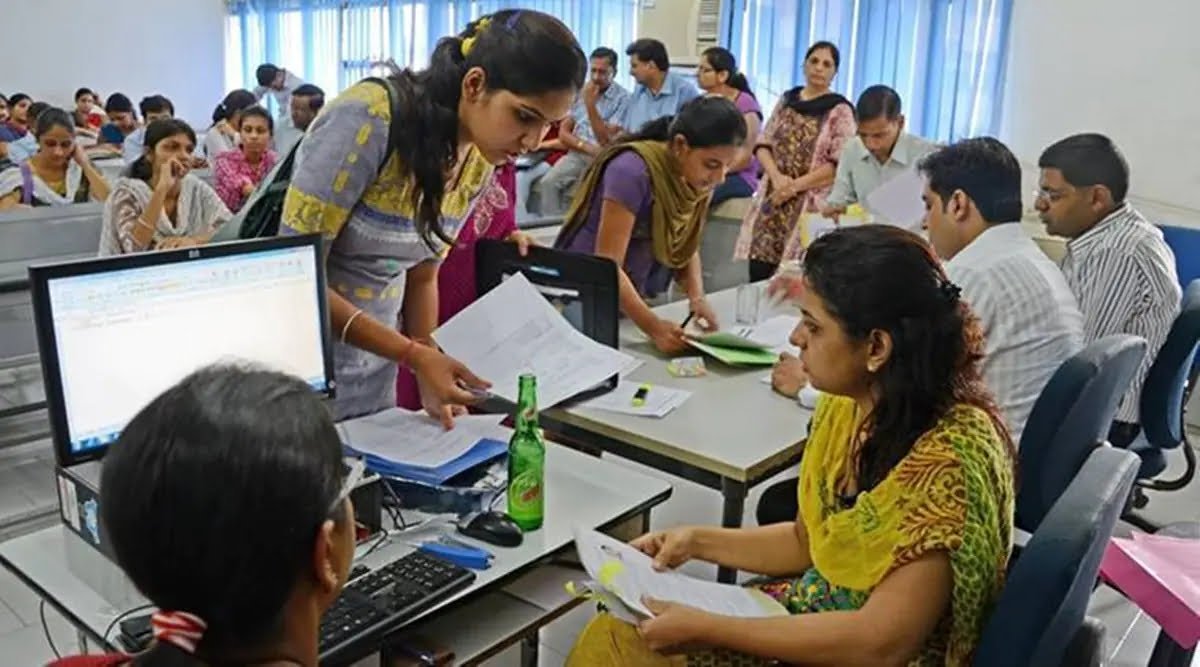 A Constitution Bench of the Supreme Court observed Thursday that economic backwardness can be temporary, as opposed to caste-based backwardness. The court asked if affirmative measures, such as scholarships and fee concessions instead of reservations, can be employed to address the problems of economically weaker sections (EWS).
The concept of lineage is attached to other reservations. There is no such thing as temporary backwardness, it lasts for centuries and generations. While hearing petitions challenging the Constitution 103rd amendment, in which 10% quota was given to EWS categories in government jobs and admissions, Chief Justice U U Lalit, presiding over a five-judge Constitution Bench, explained that economic backwardness can be temporary.
Advocate Vibha Makhija, who appeared for some EWS category students, argued that a criterion of economic condition was constitutionally permissible for the provision of reservations.
As Makhija pointed out, the Constitution's makers would never have imagined a scenario where caste was the only criteria for providing quotas.
The bench, which included Justices Dinesh Maheshwari, S Ravindra Bhat, Bela M Trivedi, and J B Pardiwala, raised questions about the "indeterminability" of the EWS category.
The amendment is indeterminable, Justice Bhat told Solicitor General Tushar Mehta.
The Constitution does not define social backwardness, according to Mehta.
According to Justice Bhat, one can go beyond the Constitution and look at the Preamble, speeches of the creators of the Constitution, etc. He said that EWS was an uncharted sea.
Maheswari also pointed out that there is no "methodology at all, no guidelines" for identifying EWS.
Mehta said a commission could resolve the problem."It can be cured. Governments can create commissions. An executive action that is not accompanied by guidelines can be challenged if some states implement EWS without this exercise, he said, adding that the absence of guidelines is not a reason to challenge an amendment.
As Mehta said, a Constitution amendment can't be struck down unless it violates the basic structure, and there's no need to strike it down because it strengthens the Preamble by giving economic justice.
"The constitutional vision of equality and equal opportunity is dynamic and evolving – not in substance, but definitely in form."As part of this dynamic and evolutionary nature, the present amendment provides "balance" and "reasonability" to the operative realities of reservations as a whole. While balancing the other anomalies that may arise from pre-existing affirmative action forms, the present amendment adds an additional form of affirmative action without changing the substance of the equality code.
As Mehta said, "The Constitution provides reservations for Scheduled Castes, Scheduled Tribes, and socially and educationally backward classes based on the adequacy of such representation, but that doesn't mean it can create an exclusionary principle that stops Parliament from taking special measures for different reasons."Therefore, while preexisting reservations exist within the inadequacy – social backwardness paradigm, they can't prevent future generations from adopting other similar measures for other reasons and classes.
The petitioners' submissions "restrict the affirmative action provisions in the Constitution within the caste paradigm, which was certainly not the intention nor can it be called the Constitution's basic structure."
Poor people and/or economic weakness aren't just financial problems. Economic weakness is also a social reality and it has a close relationship with the societal and educational parameters… caste is not the only indicator of social backwardness… Social backwardness can also be caused by other factors, and any classification or societal identification outside of the caste axis, on other socioeconomic indicators, cannot be considered constitutionally perverse…"Caste is a reality, but it is not the only indicator of social standing in society," Mehta said.
The nation's progress in the 21st century has also made economic weakness an indicator of social standing on its own, he said. Its aim is to better the lives of all classes and castes in all walks of life, social, economic, and political."