India
The Balakot airstrikes demonstrated the viability of air power in a no-war, no-peace scenario: Air Force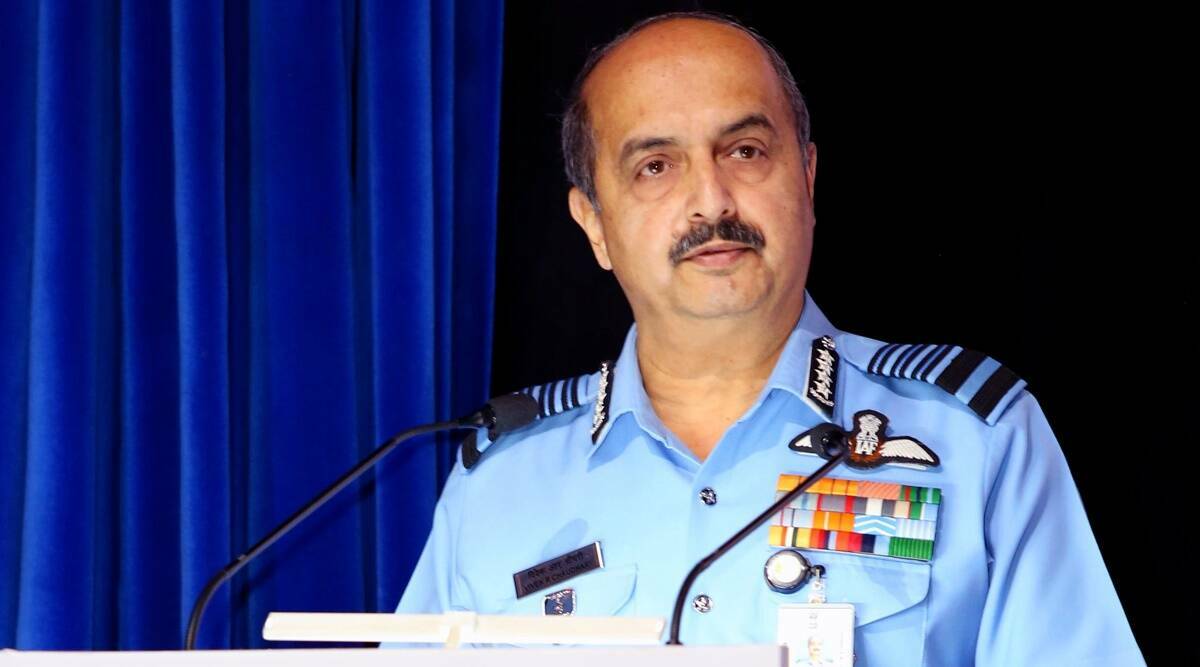 Operations like the Balakot air strikes have demonstrated that, given the political will, aerospace power can be used effectively in a "no war, no peace" scenario, under a nuclear overhang, without escalating into a full-scale war, which is significant given the nature of India's adversaries, Air Chief Marshal V R Chaudhari stated on Tuesday.
"The response options available to the leadership have suddenly expanded, and air power has become an increasingly popular option due to its inherent flexibility and unparalleled precision strike capability," he explained.
The Air Chief spoke on 'Aerospace Power: Pivot to Future Battlespace Operations' at the Centre for Air Power Studies' Marshal of the Indian Air Force Arjan Singh Memorial Seminar.
In retaliation for the car bomb attack on a CRPF convoy in Pulwama, Jammu and Kashmir, which resulted in the deaths of 40 personnel, the IAF conducted air strikes on terror compounds in Balakot, Pakistan, in February 2019.
In February of this year, the IAF made public its revised doctrine, which for the first time outlined the role of air power in a "no war, no peace" scenario—a situation with which India is all too familiar.
High speed, reduced response time, long reach, increased mobility, technological intensity, precision firepower, shock effect, the ability to operate across domains, and network-centric operations have made India's aerospace power a formidable component of its military strength, according to the IAF chief.
He added that these characteristics enable the leadership to formulate an appropriate strategy, considering the desired end state, criteria for conflict resolution, and escalation matrix.
The Air Chief stated that aerospace control and dominance would become crucial to future battlespace operations and that technology must be utilised to control the airspace between domains.
"CMOS (complementary metal oxide semiconductors) sensors, AI-enabled decision support matrix, manned-unmanned teaming, redundant C2 structures, cyberspace dominance, and next-generation fighter aircraft will be decisive in future wars," he continued.
He cautioned, however, that no amount of automation will be effective unless our systems are managed by well-trained, situationally aware, and technologically savvy specialists.
"To see first and see clearly, to reach first and reach the farthest, and to strike first and strike with precision will be the mantra for fighting modern wars," he said, adding that "battlespace transparency, enhanced rapid mobility, and pin-point precision capability" will be the keys to success. India's capability development plans must address these issues.
According to him, India's security concerns necessitate deploying sufficient military power capable of deterrence, information dominance, coercion when necessary, and multiple response options.
Air Chief Marshal Chaudhari stated that the most important lesson to be learned from the 20th century and the beginning of the 21st century is that no conflict can be successfully waged without the use of aerospace power.
Future conflicts, he said, would be fought differently, with adversaries employing both lethal and non-lethal weapons; they would be fought across multiple domains without distinction between combatants and noncombatants.
"The future battlespace will be characterised by heavy reliance on technology, the asymmetric nature of threats, increased fog and friction, expanded battlespaces, high tempo of operations, increased lethality, compressed sensor to shooter cycles, and media scrutiny," he said.
He stated that sound strategy formulation and training in an atmosphere of denial are effective countermeasures to the current world's volatility.