India
The BJP has released an animation video of Rahul on the Bharat Jodo Yatra, which the Congress has condemned as frustration and desperation.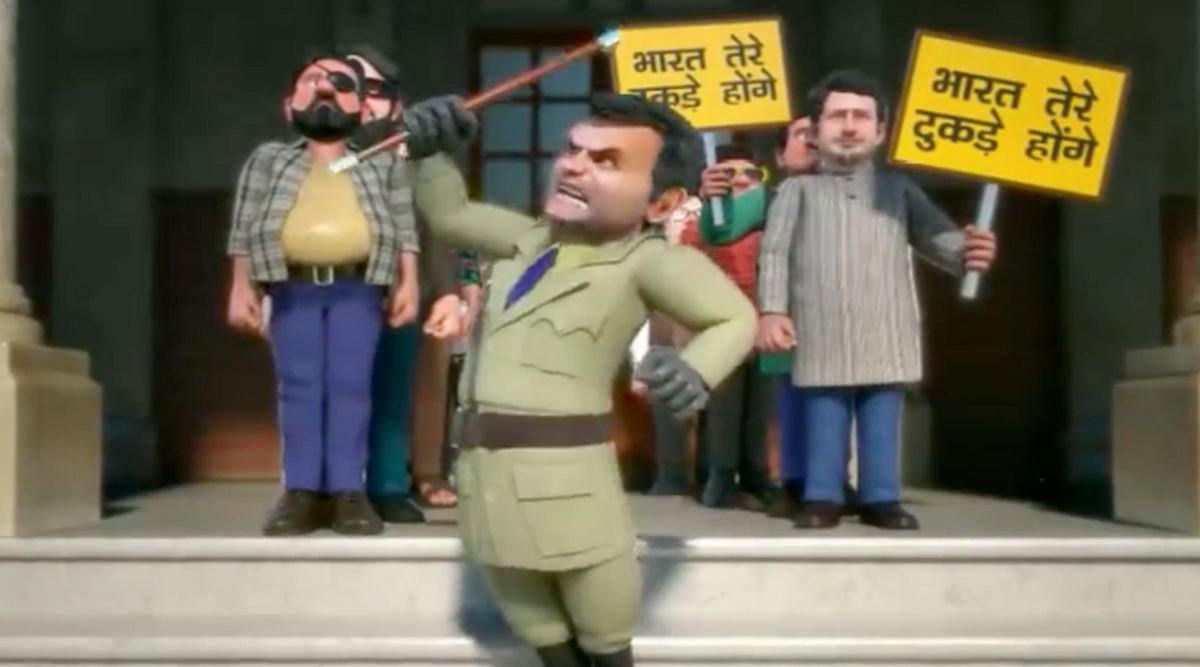 An animation video of Rahul Gandhi was released by the BJP on Sunday in an attempt to take a swipe at the Bharat Jodo Yatra, drawing a sharp response from the Congress.
On Twitter, the BJP released an over two-minute-long animation depicting Gandhi as Asrani's character in Sholay.
मम्मी ये दुःख खतम काहे नहीं होता है?

खतम…टाटा…गुडबाय! pic.twitter.com/J4tFqQgPOQ

— BJP (@BJP4India) October 16, 2022
Among other things, digs have been made at Congress MLAs who quit in Goa, leaders who quit and joined Ghulam Nabi Azad, and infighting within the Congress party in Rajasthan.
"Mummy, why does suffering not end?" As the BJP tweeted along with the animation, "It's over… Tata…goodbye," an apparent reference to Rahul Gandhi and Sonia Gandhi, it stated, "It's over… Tata…goodbye."
झूठ और प्रोपेगेंडा से सत्य की शक्ति को कम नहीं किया जा सकता। राहुल गांधी के नेतृत्व में भारत जोड़ो यात्रा अब एक क्रांति का रूप धारण कर चुकी है। #BharatJodoYatra #भारत_जोड़ो_यात्रा@Jairam_Ramesh @digvijaya_28 pic.twitter.com/WwZtQTfGrM

— Amrish Ranjan Pandey (@pandey_amrish) October 16, 2022
As a response to the move, Congress general secretary in-charge of communications Jairam Ramesh said, "BJP's latest strategy to counter Bharat Jodo Yatra's success." A combination of frustration and desperation results in animation." "To refer to the video as pathetic would be an understatement! " Ramesh stated.
The BJP has been attacking and taking swipes at the Yatra, while the Congress claims it is doing so because it is rattled by the movement's success.
Related Posts