India
The executive and judiciary are like siblings, but their fight isn't right: Rijiju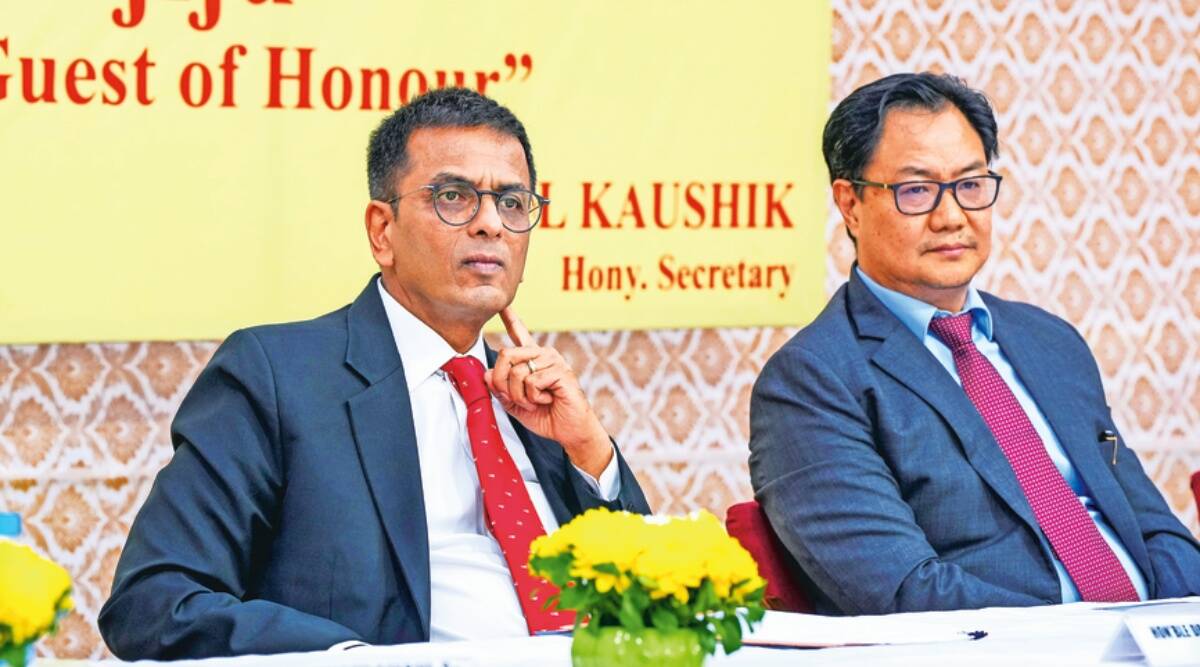 Friday saw some bonhomie between the executive and judiciary despite the strained relations over the Collegium. Union Law Minister Kiren Rijiju said, "the judiciary and executive are offspring of the same parents, and it's not right to fight".
"It's said many times we are offspring of the same parents… hum sab ka Ek hi savidhan se janam huya hai…hum sab Ek hai, Bhai Bhai hai, aapas mein ladna jhagadna theek Nahi hai. We're all born from the same Constitution… we're all one… we're brothers, fighting isn't right," Rijiju said at an event at the Supreme Court on Constitution Day.
D Y Chandrachud, the Chief Justice of India, was also there.
In congratulating the new CJI, the Law Minister said the great tradition of the top court and Indian judiciary would reach new heights under his leadership.
"We respect all the organs in a country; we respect the people who manage them," Rijiju said.
In the words of the Law Minister, "a country moves forward when its leaders are visionary.". When leaders are weak, countries are weak too. It'll weaken the Supreme Court if the Chief Justice gets weak and vulnerable. "Weakening the Supreme Court equates to weakening the Indian judiciary".
He said the government hadn't undermined the Indian judiciary in the last 8 years. Additionally, the government and judiciary's cooperation is paying dividends, showing results… We'll work together as a team…" he said.
Rijiju said, "We'll always be there to support, strengthen, and ensure the Indian judiciary's independence is untouched."
Even though no institution in a democracy, or constitutional democracy, is perfect, the answer is to work within the system. We're all loyal soldiers who uphold the Constitution, including me. We'll work within the existing system whenever we talk about imperfections."
As a judge, he said, it's a call of conscience.
"It's not just about reforming the Collegium to get good people and lawyers into the judiciary," the CJI said.