India
The former BJP leader Vinod Arya has been charged with trying to sodomize his driver, an FIR has been filed against him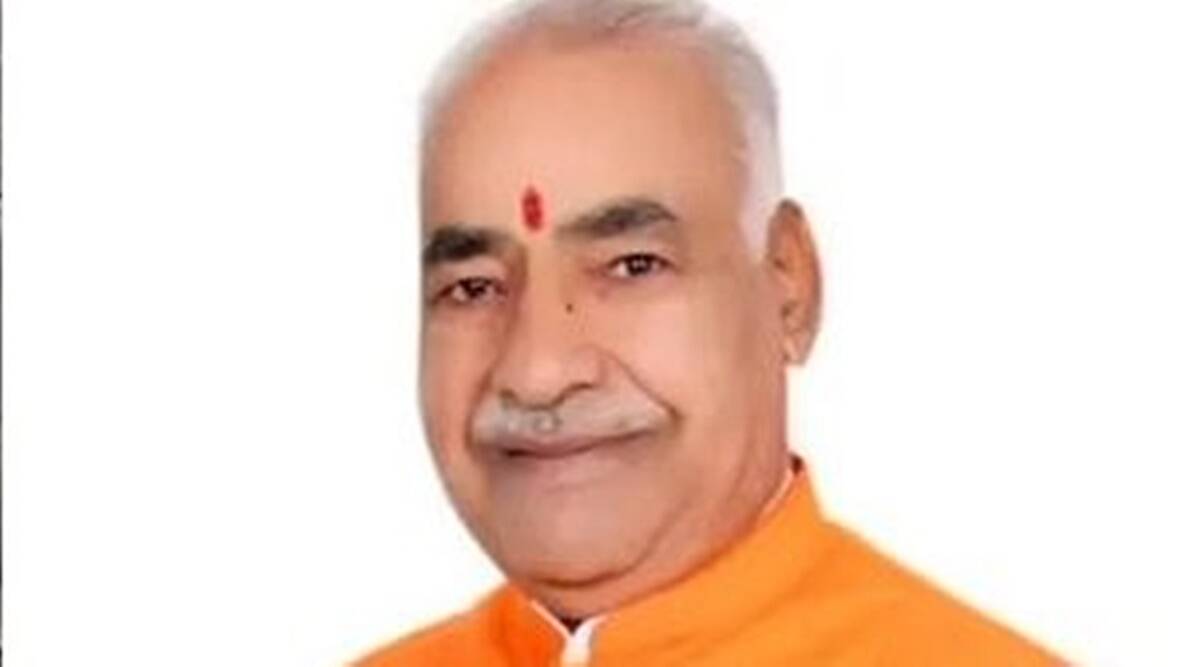 Vinod Arya, former BJP leader in Haridwar, was arrested Tuesday for allegedly trying to sodomize his driver and get him killed. Pulkit Arya, 19, the main suspect in the murder of receptionist Ankita Bhandari, 19, was killed on September 18 by his father, Vinod Arya.
The FIR against Vinod Arya, 67, was filed around three weeks after he accused the driver of stealing and running off with 25,000 rupees during a visit to the Pauri jail. Upon approaching senior officials to report the incident to the office grievance cell, the 25-year-old driver filed an FIR.
Under section 377 of the Indian Penal Code (IPC), Vinod Arya is accused of unnatural offences, section 511 (attempting to commit offences punishable with life imprisonment or other imprisonment), section 307 (attempt to murder), section 323 (voluntarily causing harm), section 504 (intentional insult intended to provoke a breach of the peace) and section 506 (criminal intimidation).
In November, Vinod Arya hired the driver through OLX after his son, who was being prosecuted in court, had to make frequent visits to the police station. According to RK Saklani, the station house officer (SHO) of Jwalapur police station, the driver was employed by Vinod Arya through OLX.
As Vinod Arya frequently visited the Pauri jail, he required a driver. He was also provided with a room at Vinod's residence in Haridwar. A complaint alleges that Vinod called the driver to his room two or three times at night and asked for a massage. The driver alleged that Vinod attempted to molest him during the massage sessions. The driver said he initially thought things would change, so he didn't call the police right away. When Vinod visited his son in Pauri jail last month, he left the phone and wallet with the driver and went inside with the lawyer. According to the Sheriff's Office, Vinod accused the driver of taking Rs 25,000 with him when he escaped.
SHO Govind Kumar of Pauri Kotwali police station confirmed that Vinod Arya told the police that his driver escaped with money when he and his lawyer visited Pulkit Arya in jail. No formal case was filed, though.
"The driver went back to Haridwar on September 25 to pick up his documents from his home in Uttar Pradesh. There must have been a fight at Arya's place, and the driver slit his wrist. The driver was taken to the hospital by Vinod Arya, and the police were notified. Police outpost in charge went to hospital, but driver wasn't there. He seemed to be on his way home from his village based on his location. A grievance application was sent to the SSP's office on December 9. Next day, I called and asked him to come register his complaint, but he didn't show up. A FIR was filed late Tuesday night, though," said Jwalapur SHO.
Vinod Arya is also accused of beating the driver up when he came to Haridwar last month. Also, he said a few people rammed into his bike with the intention of killing him while he was on his bike. According to Jwalapur circle officer Niharika Semwal, more details can't be shared until the complainant gives his official statement.
A receptionist working at the resort owned by Vinod Arya's son Pulkit Arya was allegedly killed by Pulkit and two others on September 18. According to reports, the trio tried to make it seem like Ankita went missing from the resort, but when electronic evidence and circumstantial evidence pointed out otherwise, the accused confessed to pushing her into the Chilla canal. An SIT led by DIG Renuka Devi was formed later to investigate.
As a result of the incident, his father Vinod Arya and brother Ankit Arya were expelled from the Uttarakhand BJP. In addition, the Pushkar Singh Dhami-led BJP government got rid of Ankit as vice president of the Uttarakhand OBC Commission.