India
International
The government is likely to mandate RT-PCR testing for travellers from China, Japan, South Korea, Hong Kong, and Thailand.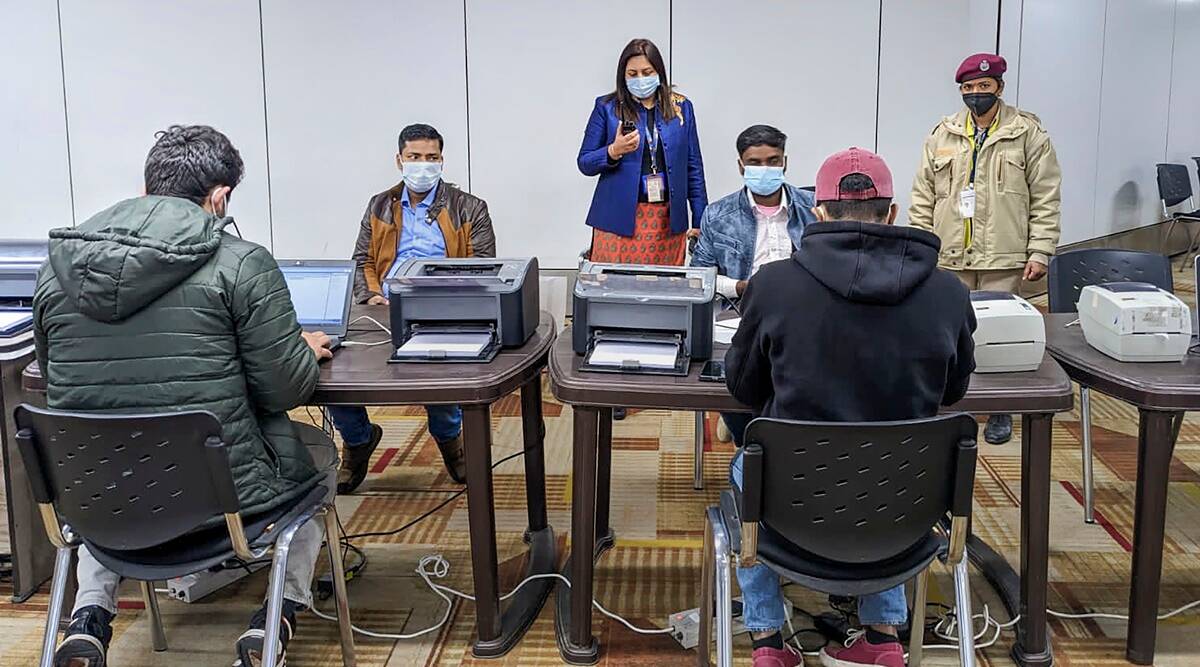 India resumed testing 2% of arriving international passengers at airports on Saturday. According to insiders, the government is also expected to require testing at boarding points for all travellers from China, Japan, South Korea, Hong Kong, and Thailand.
China is currently reporting an increase in cases caused by the extremely contagious BF.7 variation, a sublineage of the Omicron BA.5 virus strain. Covid-19 working group members have informed the Indian Express that the Union health ministry is currently in talks with the Union civil aviation ministry to implement mandatory RT-PCR testing for travellers from China, Japan, South Korea, Hong Kong, and Thailand. According to additional sources, mandatory quarantine could be reinstated for those who test positive upon arrival.
After the Centre instructed the states to increase genome sequencing and ensure that a higher number of samples are provided for detecting new Covid-19 variations, the new directives are likely to be reinstated.
A travel alert issued on November 21 stated that "all travellers should preferably be completely vaccinated" and the random RT-PCR sampling of people entering India was discontinued just over a month ago. The same advise eliminated the need for inbound passengers to fill out their travel information on the Air Suvidha portal and upload a vaccination certificate or negative RT-PCR test result conducted 72 hours prior to flying. Prior to September, travellers were required to upload a negative test report regardless of their immunisation status.
On Saturday, the Union's health ministry also instructed the states to maintain medical oxygen supplies. "The number of Covid-19 cases in the country is now low and not rising," said Manohar Agnani, additional health ministry secretary. "However, the operationalization and maintenance of the medical infrastructure are of the utmost importance to meet any future issues," he said.
The central government instructed the states to ensure that all pressure swing adsorption (PSA) oxygen plants are operational, that adequate liquid medical oxygen is available in health care facilities, that the supply chain is uninterrupted, and that an adequate supply of oxygen cylinders is maintained. The states have also been instructed to maintain the functionality of ventilators, BiPAP machines, and other oxygen delivery devices.
The Center also instructed the states to "reinvigorate" oxygen control rooms in order to resolve oxygen-related concerns expeditiously. It also advised that all healthcare facilities utilising oxygen join the ODAS platform for regular monitoring of oxygen demand.
A flurry of directives have been issued over the past week, with the health minister meeting with state officials and representatives and the prime minister having a review meeting in light of the surge in the number of Covid-19 cases reported in numerous countries, including China. During the week ending on December 22, India recorded an average of 153 cases each day, continuing its declining trend.