India
The government would invest Rs 12,882 billion to maintain its development programmes in the Northeast.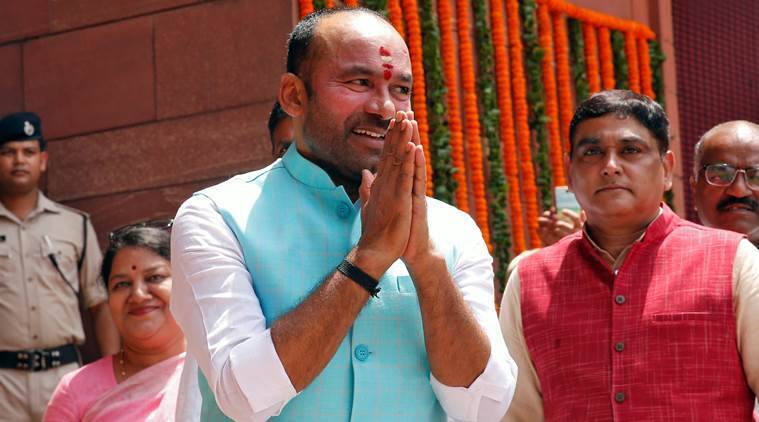 According to Union Minister for Development of North Eastern Region (DoNER), G Kishan Reddy, the Cabinet has approved continuation of the Ministry's schemes with an outlay of Rs 12,882 crore for the remainder of the 15th Finance Commission's term until 2025–26. The goal is for the Center to connect all Northeastern states through a network of roads by 2024.
Speaking at a news conference, Reddy stated that the government has a 500-day goal to establish telecom coverage in the area, including 4G network in 4,000 villages.
The government has given the Northeast's development top priority. In the past eight years, the Prime Minister has visited the region more than 50 times, and 74 ministers have made more than 400 trips there, according to Reddy. He also said that since 2014, more than Rs 4 lakh crore has been given for the region with a focus on connectivity.
Elections for the assembly are slated to take place in Nagaland, Tripura, and Meghalaya in the upcoming months.
The "North East Special Infrastructure Scheme (NESIDS)" would receive Rs. 8139.5 crore of the Rs. 12,882 crore budget, while the "Schemes of North Eastern Council," which includes committed liabilities for current projects, will receive Rs. 3,202.7 crore.
According to Reddy, the budgeted amount for the special packages for the Bodoland Territorial Council (BTC), Karbi Anglong Autonomous Territorial Council (KAATC), and Dima Hasao Autonomous Territorial Council in Assam (DHATC) is Rs 1,540 (Rs 500 crore for BTC; Rs 750 crore for KAATC, and Rs 290 crore for the previous packages for BTC, DHATC, & KAATC
Reddy stated that the currently under construction Indo-Bangladesh rail project would likely be finished this year.
The international immigration station at Nischintapur will connect Bangladesh's Akhaura to the Agartala-Akhaura railway line. According to ministry officials, the work on the Indian side is finished up until Nischintpur, while the delays on the other side are being resolved. 2013 saw the signing of an MoU between the two nations for the railway project.
Additionally, according to Reddy, the North East Special Infrastructure Development Scheme (NESIDS), a programme that receives 100% of its funding from the Center, has been divided into two parts: NESIDS (Roads) and NESIDS (other than road infrastructure).
Prime Minister's Development Initiative for the North Eastern Region, or PM-DevINE, was approved separately by the Ministry in October of last year with an outlay of Rs 6,600 crore. According to Reddy, PM-DevINE carries out bigger and more significant initiatives for infrastructure, social development, and livelihood.
Reddy stated that the extension of the Ministry's schemes for the remainder of the 15th Finance Commission's tenure would allow for improved planning of the schemes' implementation, including project selection, front-loading of project sanction, and project implementation within the scheme time.