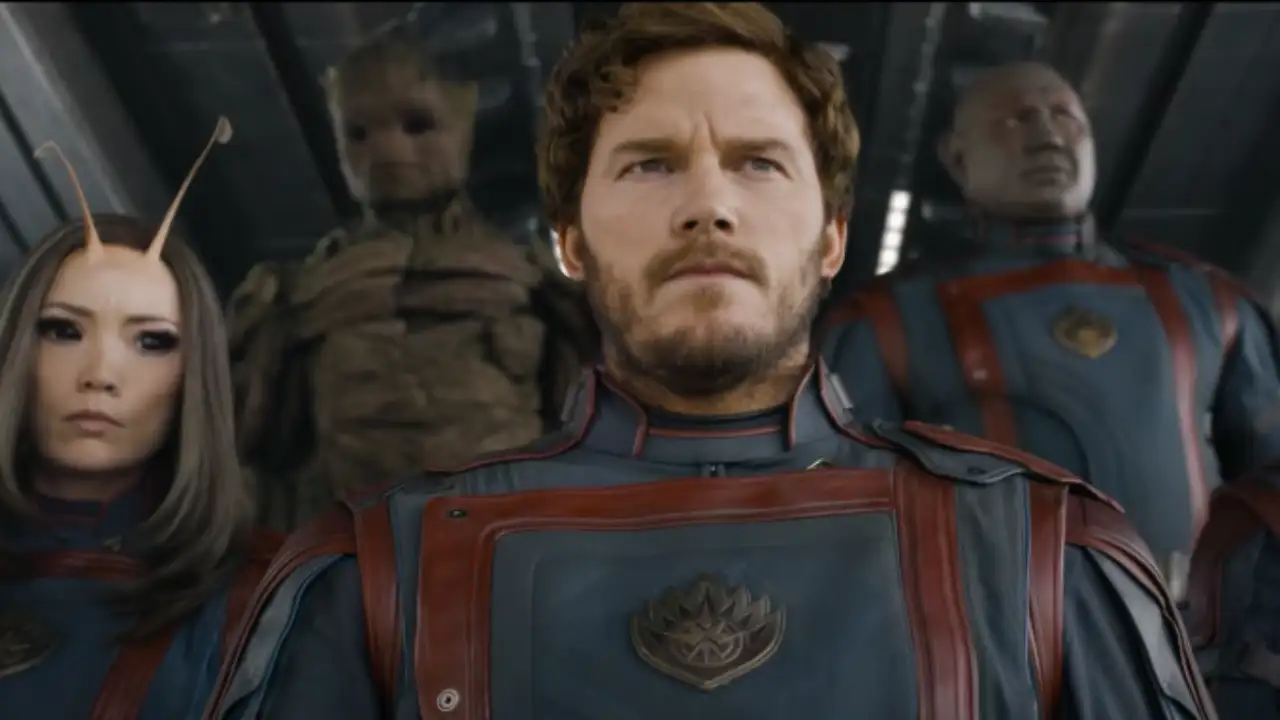 It's here! The trailer for the much-anticipated third Guardians of the Galaxy movie. Fans wanted 3 to look like everything they hoped it would look like since it's the last one. James Gunn is writing and directing Guardians of the Galaxy 3 after being fired and rehired by Disney. In addition, Will Poulter makes his MCU debut in the film.
Will Poulter as Adam Warlock
Guardians of the Galaxy 3 trailer shows Adam Warlock for the first time. Guardians of the Galaxy Vol. teased his introduction. 2's post-credits scene, where Ayesha (Elizabeth Debicki) creates Warlock to fight the Guardians. In the trailer, you only see Poulter's face but not his suit.
Check out the trailer of Guardians of the Galaxy Vol. 3
One of the most heartwarming moments in the trailer is Rocket embracing Lyla the Otter, his love interest in the comics and also teased in the first movie. The trailer also starts with the Guardians team entering an Earth-like planet with animal/human hybrids. Dave Bautista's Drax also gets some laughs.
As Star-Lord (Chris Pratt), Gamora (Zoe Saldana), Rocket (Bradley Cooper), Drax (Drax Bautista), and Groot (Vin Diesel) assemble for one last mission, the promo makes sure Guardians of the Galaxy fans realize how emotional the third and final film will be. The Guardians of the Galaxy Holiday Special, which debuted on Disney+ recently, inspired the trailer for the final film in the series. In terms of the film, Guardians of the Galaxy Vol. 3 will be releasing in theaters on May 5, 2023.