India
The Health Ministry will not procure fresh vaccines from Covid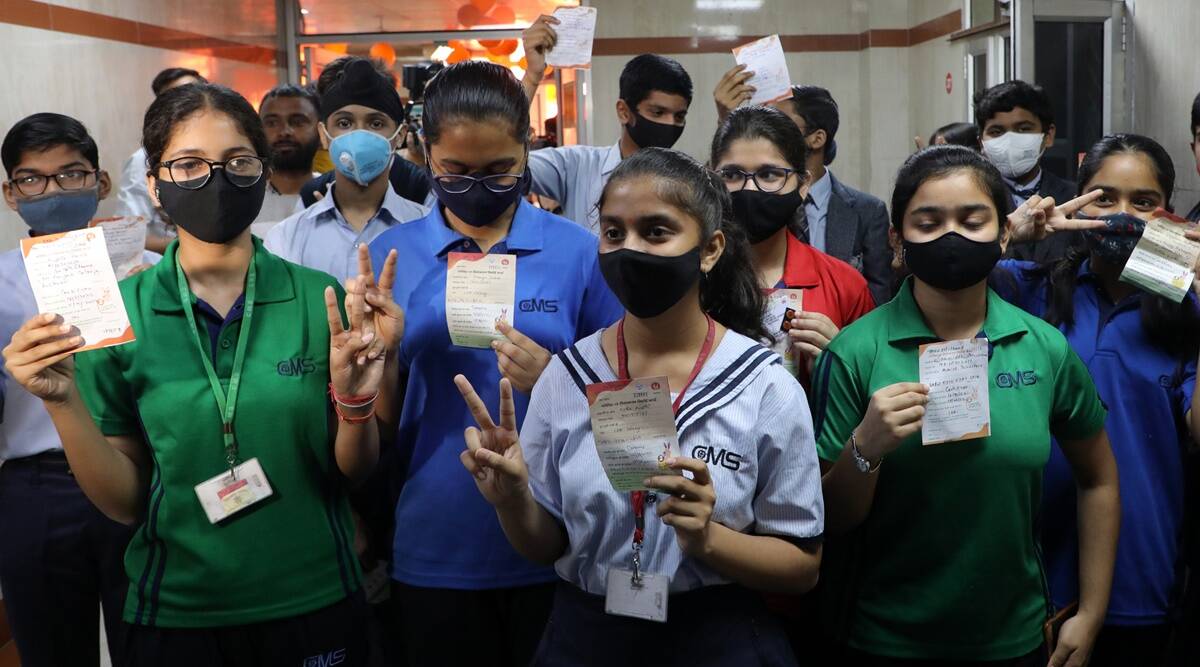 The government's Covid vaccination programme is reaching its conclusion, with the Health Ministry deciding not to procure any more vaccines at present and transferring Rs 4,237 crore to the Finance Ministry, or nearly 85 per cent of the budget allocation for inoculation purposes for 2022-23.
A source told PTI that more than 1.8 crore vaccine doses are still available at the Centre and in the states. The supply is sufficient to continue the vaccination drive for about six months, given the low uptake of vaccines among people as a result of declining Covid cases.
According to an official source, the decision on whether to procure Covid vaccine doses through the government channel or get (fresh) budget allocations for the purpose after six months will depend on the current situation with Coronavirus in the country.
The Government of India has provided free COVID-19 vaccines to states and union territories as part of a nationwide vaccination program that began on January 16 last year.
Despite the government's 75-day drive – "Covid Vaccination Amrit Mahotsava" – to administer booster doses to all adults for free, Covid cases have been low, and there hasn't been much demand for vaccines.
"Considering this and the nearing expiration date of the vaccines in the stockpile, we have decided not to purchase any more vaccines at this time. The Union Health Ministry has also surrendered to the Finance Ministry the balance of Rs 4,237.14 crore from its budget allocation of Rs 5,000 crore for inoculations in 2022-23," the source stated.
According to preliminary reports, it is estimated that over 219.32 crore doses of Covid vaccine have been administered across the country as of Sunday morning.
According to official sources, 98 per cent of India's adult population has received at least one dose of the COVID-19 vaccine; 92 per cent have been fully vaccinated.
Since vaccination began for adolescents aged 15 to 18 on January 3, 83.7% have received the first dose, and 72.7% have received both the first and second doses.
It is estimated that 87.3 per cent of children aged 12-14 have received their first dose of vaccination, while 68.1 per cent are fully vaccinated.
There has been a little over 27 per cent administration of precaution doses to the total target population of 18 years and older.
On January 16, last year, a nationwide vaccination campaign was launched, starting with vaccinating healthcare workers. The vaccination of frontline workers began on February 2 of last year.
For persons over 60 years of age and those aged 45 and above with specified comorbid conditions, the next phase of COVID-19 vaccination began on March 1.
Since April 1, last year, all individuals over 45 have been vaccinated. In May last year, the government decided to expand the scope of the vaccination drive by allowing everyone over 18 to receive the Covid vaccine.
The vaccination of adolescents aged 15 to 18 years began on January 3.
India has administered vaccination precaution doses to healthcare and frontline workers and those aged 60 and older with comorbid conditions since January 10.
The country began inoculating children aged 12-14 on March 16 and removing the comorbidity clause to make Covid vaccine available to all individuals over 60 years of age.
As of April 10, all adults over 18 in India are being administered precautionary doses of the COVID-19 vaccine. It is estimated that the cumulative number of vaccine doses administered in the country reached 100 crores on October 21 last year and 150 crores on January 7 this year. The total doses administered in the country surpassed the 200-crore mark on July 17.