India
The importance of armed revolutionaries in the independence movement is underappreciated: Shah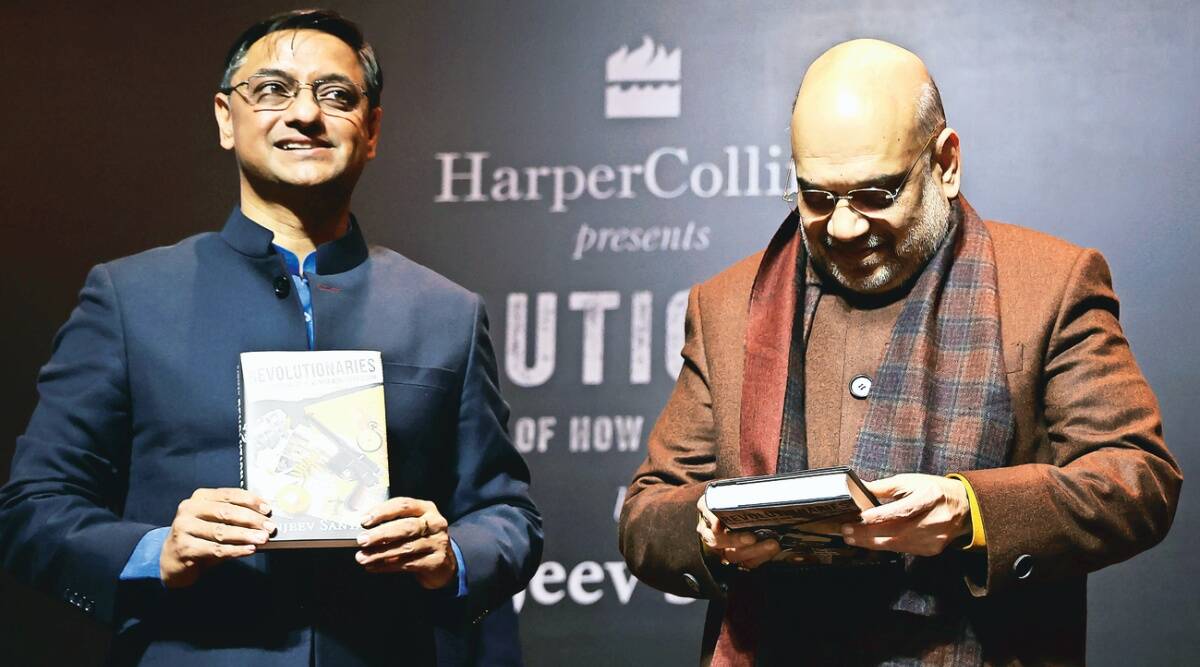 HOME MINISTER AMIT SHAH said on Wednesday that the Congress-led liberation movement triumphed only because of the "fire of patriotism" lit by armed revolutionaries, but that the latter did not receive sufficient appreciation in India's recorded history.
Shah was addressing at the presentation of Sanjeev Sanyal's book, Revolutionaries: The Other Story of How India Won Its Independence, written by a Prime Minister's Economic Advisory Council member.
Only one account regarding the liberation movement has been "repeatedly narrated," according to Shah. "Education and history texts have imposed only one point of view on people. I am not claiming that the nonviolent movement had no role in the freedom struggle or that it is not part of history… "However, the idea that no one else contributed is incorrect," he stated.
"Many people, including myself, believe that the Congress movement was successful because of the patriotism sparked by the violent revolution. I believe it and can back it up. "It would have taken many more decades to achieve independence if the military battle had not continued concurrently," he remarked.
"The history of India should be recorded not on the basis of victory or defeat but by judging the struggle and efforts of everybody. "That is how history concludes," Shah explained. "The most important job, I believe, needs to be done in the realm of written history, to free India's written history of the colonial perspective," he remarked.
He claimed that many historians overlooked the efforts of armed revolutionaries such as Bhagat Singh and Aurobindo Ghose. According to Shah, their activities have been depicted as occasional acts of individual bravery, whereas in fact they were a well-planned, collaborative operation driven by a single ideology. "We have to comprehend it, accept it, and spread it," he stated.
"Some have suppressed this tale, but I want to tell them that history is really brutal… Nobody can change history. "It will come out," he said.
"They don't know that when Bhagat Singh was hanged, no fire was lighted in the kitchens from Lahore to Kanyakumari. Now, writing history and claiming that the country was not free when Bhagat Singh was slain is not the appropriate judgement," he remarked.
Netaji Subhash Chandra Bose and the Indian National Army, according to Shah, did not receive the recognition and prominence they deserved in the country's history.
"We have to move our history out of the binary of extremists versus moderates," Shah said, adding that the armed revolutionaries were not violent by nature but saw violence as a method to win freedom.
He believes it is time to correct "distortions" in India's freedom struggle history. "When discussing how history was skewed, many people blame the Communists or the British worldview. Congress is occasionally accused. "But who is stopping us now?" he said.
He urged historical students and experts to take on the task, emphasising that it cannot be just the job of the government.
Veer Savarkar, according to Shah, was the first to challenge the dominant narrative of India's freedom movement. "The entire world considered the 1857 revolution to be a mutiny. He was the first to refer to it as the country's first liberation fight. "That was the beginning of changing the narrative," he explained.
He claimed that Sanyal's book would begin a new narrative about India's freedom movement.
Shah stated that literary figures such as Bankim Chandra Chattopadhyay, farmers, and tribals were all equally responsible for India's independence. "But I believe those who were responsible for conveying the tale of the freedom fight from our perspective after Independence were somehow at fault," he remarked.
"The British had left, but history was written with the British-ness that they had left behind, and as a result, there is still this uncertainty today," he explained.