India
The Modi model of governance is sustainable, there is no anti-incumbency, and the graph continues to rise: Jitendra Singh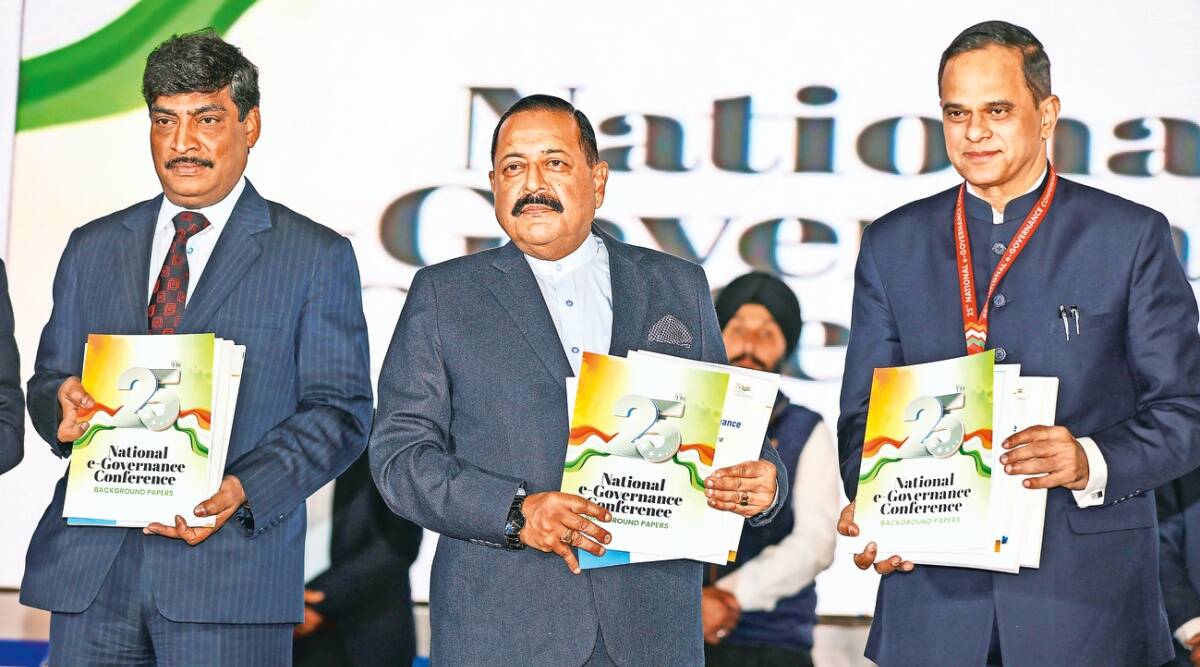 According to Union Minister of State Dr Jitendra Singh, the government model of Prime Minister Narendra Modi is sustainable, as it defies diminishing returns, does not have any anti-incumbency, and continuously increases.
The MoS for Personnel, Public Grievances, and Pensions, and the PMO have stated that Modi has given a "new, different type of governance " based on a new, different approach as well as a different work culture.
As Singh addressed the inaugural session of the 25th e-governance conference here, he asked, "What is this governance model about which I am being boisterous?" It has been described as Modi's model… It is not merely a matter of name-dropping, as some cynics might think. Modi has served as the longest-serving head of government in any democracy for more than 20 years.
Thus, I am confident and courageous in stating that this is a sustainable form of governance.
He explained that it is a model that defies the diminishing returns principle. The dividends have, on the contrary, increased with each passing year. As far as the incumbent is concerned, there is no anti-incumbency… There is always an upward trend, never a downward trend."
Despite challenges, Singh said that this model has grown stronger since it was always prepared beforehand to deal with them. During Mr Modi's tenure as Gujarat's chief minister (of Gujarat), an earthquake occurred. As Prime Minister, I dealt with the pandemic (Covid-19). Our preparations for this event were already in place; we could have done better."
According to Singh, the Covid-19 pandemic was managed as a result of this governance model. According to him, the Prime Minister of the Netherlands recently appreciated how India dealt with Covid-19. He stated that we (Amsterdam) would be unable to manage with such a small population, so how could you? As a result of the fact that we were already prepared, I said that. Hence, this is the governance model (to which he refers).
"Maximum governance, minimum government" is the basic mantra of the Modi government, according to Singh.
In my opinion, this sounds very fanciful…like an ornamental phrase or a philosophy. The most straightforward interpretation is a government that acts as a facilitator rather than an intimidator. As such, I interpret it as sarkaar ka abhav bhi nahin aur sarkaar ka prabhav bhi nahin (neither the absence of government nor their influence)".
It has become the new norm to achieve the desired results in the shortest time possible by involving the whole government, the whole nation, and the whole of society.
In partnership with the Jammu & Kashmir administration, the Department of Administrative Reforms & Public Grievances (DARPG) and the Ministry of Electronics & Information Technology (MeitY) are organizing the two-day National Conference on e-Governance (NCeG). This year's conference theme is "Bringing Citizens, Industry and Government closer together.".
In his address to the gathering, DARPG Secretary V Srinivas stated that the maxim 'Maximum Governance, Minimum Government' represents a nation whose citizens are digitally empowered and a government whose institutions are digitally transformed. Through Jan Dhan, Aadhaar, BHIM UPI, CoWIN, Arogya Setu App, the government has brought about digital transformation that has been accepted by the rural population between 2014 and 2022.
The Chief Secretary of J&K Arun Mehta said that the 25th National Conference on E-Governance, being held at Katra, is a proud moment for the UT that demonstrates the changes that have taken place in the region.
Alkesh Kumar, the Information Technology Secretary, described it as the perfect occasion to recognize and showcase exemplary digital transformations accomplished by the Center, the states, and the start-up community.
During the ceremony, Singh presented the NAeG Awards for e-Governance under five categories of the NAeG Scheme-2022 to 18 e-Governance initiatives at the Central, State, and District levels, academic and research institutions, as well as PSUs.
(As part of an invitation from the Ministry of Personnel, Public Grievances and Pensions, the reporter was in Katra.)