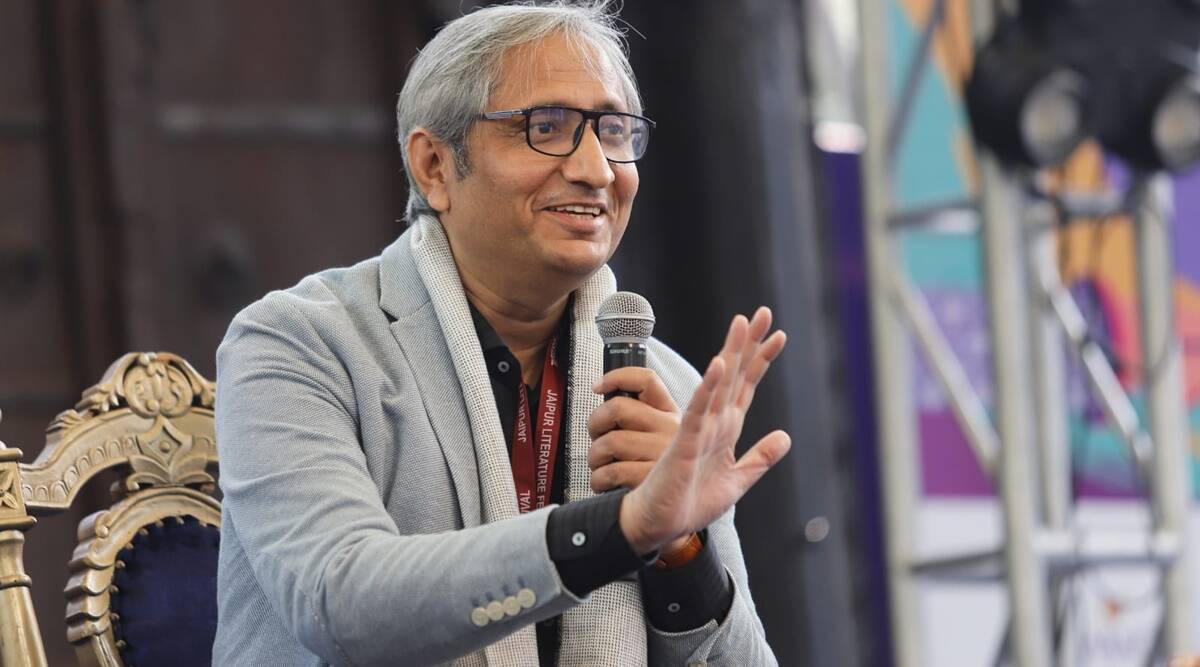 Senior journalist Ravish Kumar stated on Friday that writing has helped him transform from a "fearful" individual to one who can confront those in authority.
The former TV anchor, who has written books such as "The Free Voice,"  "A City Happens in Love" (Ishq Mein Shahar Hona), "Dekhte Rahiye,"  and "Ravishpanti,"  spoke at the "The Nature of Fear" event on the second day of the Jaipur Literature Festival (JLF).
Satyanand Nirupam, editorial director of the Rajkamal Prakashan Group, and Ravi Singh, publisher and co-founder of Speaking Tiger Books, moderated the discussion.
When asked what gives him the guts to criticize those in positions of authority, Kumar responded that there are days when he lacks the courage to do so.
"There is so much influence on the mind and body that there are moments when I leave it to you alone… I used to be a really frightened individual, even when crossing the street. People who knew me back then were astonished, asking, "How can he say so much?" There are numerous occasions that ultimately inspire courage. Writing has greatly aided my development. The more I write, the less I dread it. The more I speak, the more inconsequential this dread becomes. When the process of speaking concludes, fear begins to increase. This is why I began writing the following day. When you write, you are conversing with yourself; there is no audience. "The more you confront yourself, the more you will fight with yourself," he told a crowded audience at the JLF's Charbagh section.
When asked how he would define fear, Kumar replied that such answers could only be found in Baba Ramdev's writings before adding that definitions were time- and context-dependent.
"I have worried for different reasons, and you have fears for different reasons. In our era, though, both of our interests overlap. If we comprehend this, we can try to eliminate them. "You will have to wage a solitary battle against your personal concerns," he added.
Asked by a member of the audience if, since being an independent YouTuber, he has begun urging that people "like," "share," and "subscribe" to his channel, although during his time at the TV station, he frequently referred to "Prime Time" as a "zero TRP show,"  he responded, "Yes." Kumar stated, "They frequently prevented the broadcast from reaching the audience, which is why I referred to it as a zero TRP show." However, people still watched it."