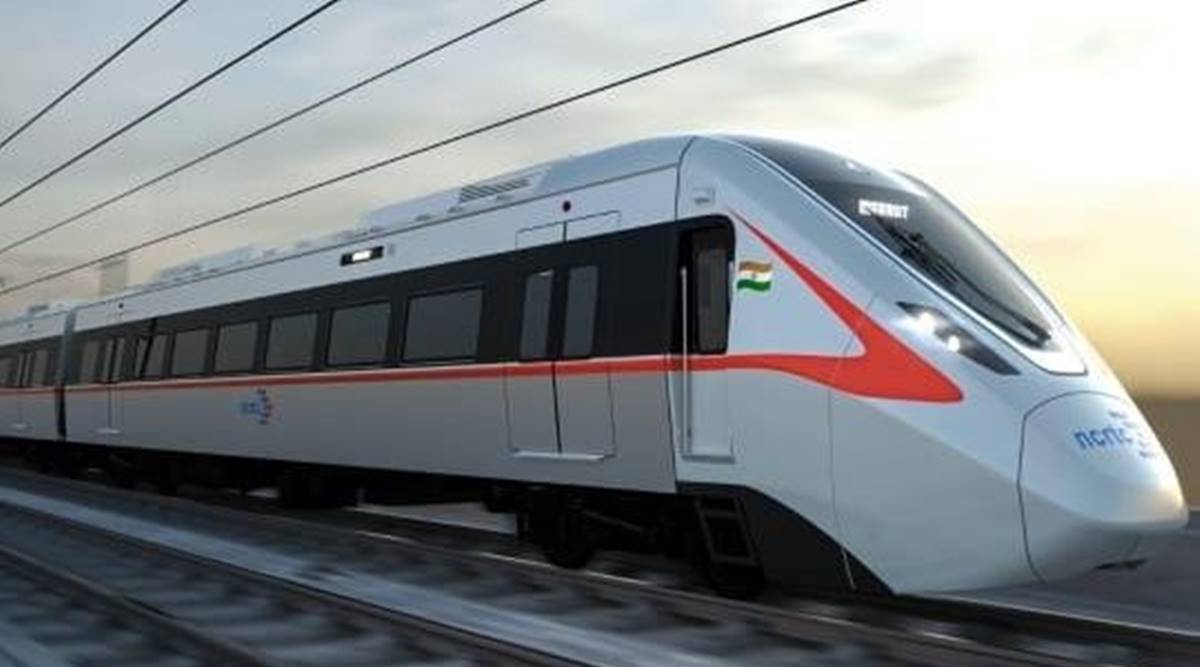 The National Capital Regional Transport Corporation (NCRTC) has conducted the first dynamic test run of the Delhi-Meerut Regional Rapid Transit System (RRTS) trainset on the test tracks in Duhai depot using European Train Control System (ETCS) Level-2 signaling over the long-term evolution (LTE) communication network.
According to officials, the test run was successful and the signaling system and the RRTS trainset performed in accordance with expectations.
A large number of GMS-R communication networks in Europe and other countries employ ETCS technology. In the near future, GSM-R technology will become obsolete. A government official said that ETCS technology is being deployed on the LTE backbone for the first time in the world.
The LTE network will provide a high-speed communication link for mission-critical data, voice, IoT, video, and other messages between the train and the operation control center, according to officials.
In order to commission the LTE network for the priority section of the Delhi-Meerut RRTS, the Department of Telecommunications (DOT) has temporarily allocated spectrum in the 900 MHz band. As regards the allocation of spectrum permanently in the 700 MHz band, the Department of Telecom (DOT) has referred the matter to the Telecom Regulatory Authority of India (TRA), and the recommendation of that authority is anticipated within the next few days.
The NCRTC further stated that the adoption of ETCS Level-2 signaling technology would enable interoperability between all three priority corridors of Phase 1. Due to the fact that ETCS Level-2 signaling is vendor-agnostic, it is not necessary to return to the same vendor in the future if the corridor is extended.
RRTS trains will be able to move seamlessly from one corridor to another by adopting this technology, which has been designed for a design speed of 180 kmph. Passengers will be able to travel comfortably without having to change trains, thus promoting a modal shift from private to public transportation," officials stated.
For passenger safety, the NCRTC has also stated that ETCS signalling will be integrated with the platform screen doors at all RRTS stations along the corridor.