India
The NIA hits the Khalistan terror gang network, and six people are arrested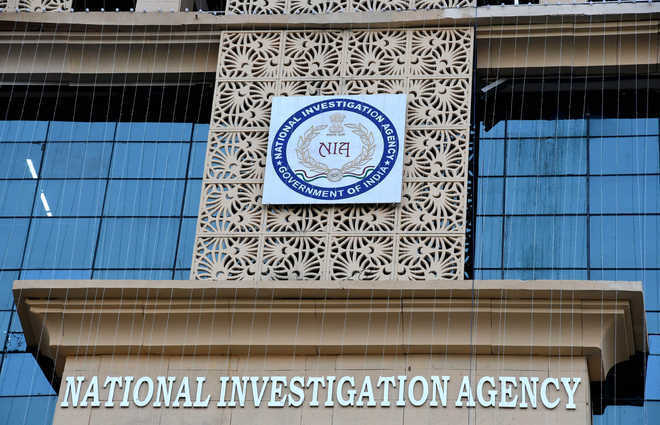 Six people, including close friends of gangsters Lawrence Bishnoi, Jaggu Bhagwanpuria, and Goldy Brar, were caught during recent raids by the National Investigation Agency at 76 locations in eight states. One of the people who were arrested is Lucky Khokar, also known as Denis. He is a close friend of Arsh Dalla, who is a known terrorist from Canada. The raids took place in Punjab, Haryana, Rajasthan, UP, Delhi, NCR, Maharashtra, and MP. The agency said that some of the people who were arrested were connected to the gangsters Lawrance Bishnoi, Jaggu Bhagwanpuria, and Goldy Brar.
Khokhar, who lives in Bhatinda, was caught on Tuesday in Sri Ganganagar, Rajasthan. He talked to Arsh Dala directly and often in Canada. He was in charge of recruiting people for him and got money from him to do terrorist activities. He gave arms and ammunition to Arsh Dalla's friends in Punjab on his orders. Those same weapons were used to kill someone in Jagraon, Punjab, on Arsh Dalla's orders not long ago.
So far, the NIA's investigations have shown that many criminals who were in charge of gangs in India had fled to places like Pakistan, Canada, Malaysia, the Philippines, and Australia. From there, they planned terror attacks and other crimes with criminals who were in jail in different states. These groups were killing people on purpose and getting money for their bad things by smuggling drugs and weapons, using hawala, and extortion.
An NIA spokesperson said that Khokhar was working for Dalla, who has been involved in smuggling arms, ammunition, explosives, IEDs, etc. across international and inter-state borders in India for several Khalistani terror groups, such as the Khalistan Liberation Force, Babbar Khalsa International, and International Sikh Youth Federation.
Hari Om, also known as Titu, and Lakhvir Singh were also caught. Lakhvir had nine weapons, and they were found in his possession. He is a well-known criminal and a friend of Chhotu Ram Bhaat, who was arrested in the case before him. So far, the NIA has arrested 9 suspects in this case. These suspects include Kaushal Choudhary, Amit Dagar, Sukhpreet Singh, Bhupi Rana, Neeraj Bawana, Naveen Bali, and Sunil Balyan.
According to the spokesperson, Lawrence Bishnoi, Jaggu Bhagwanpuria, and Goldy Brar are all known to be friends with Surender Chaudhrary and Dalip Bishnoi. They were arrested for helping the Lawrence Bishnoi gang raise money, get young people to join, and do terrorist acts. The NIA also took note of this case in August of last year.
Ten people have been arrested, including Lawrence Bishnoi, Jaggu Bhagwanpuria, Kala Jatheri, Kala Rana, Joginder Singh, Rajesh Kumar, Raju Basoudi, Anil Chippi, Naresh Yadav, and Shahbaz Ansari.
The person in charge said that Surinder Chaudhry, who was arrested on Tuesday, is being charged with several crimes under the NDPS Act, including extortion and trying to kill someone. He has been involved in illegal liquor contracts, smuggling, and extortion from liquor and mining contractors in Haryana. He has also been one of the main sources of money for terror-gangster syndicates.
The 13 cases against Dalip Bishnoi, who was arrested on Wednesday, show that he is a repeat offender. He was one of the main people who gave money to this terror group, and he helped the groups in Punjab and Rajasthan with logistics.
Investigations are still going on to find out more about these terror networks and how they are funded and supported.