India
The objective of criminal law reform is to provide people with justice, not punishment: Amit Shah at bar event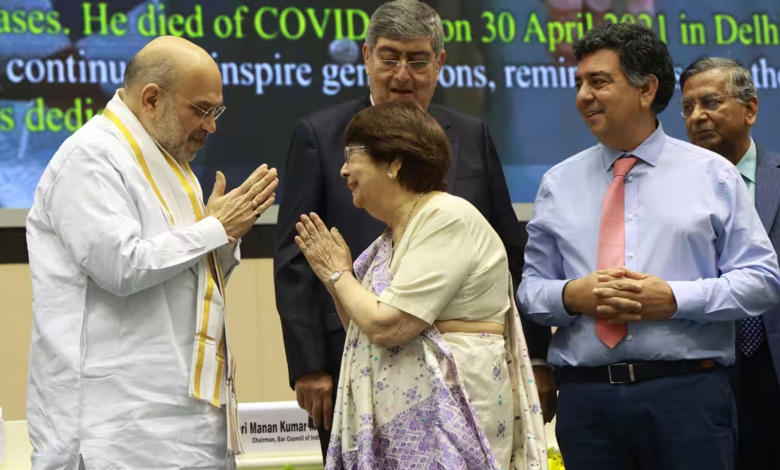 The goal of the Narendra Modi government's three Bills to alter criminal laws is "not to impose penalties, but to provide justice to every citizen," Union Home Minister Amit Shah said on Sunday.
On August 11, the Centre tabled three Bills in Lok Sabha: Bharatiya Nyaya Sanhita (BNS-2023), Bharatiya Nagarik Suraksha Sanhita (BNSS-2023), and Bharatiya Sakshya Adhiniyam (BSA-2023). They propose to replace, respectively, the Indian Penal Code (IPC), the Code of Criminal Procedure (CrPC), and the Indian Evidence Act, 1872.
Since then, the Bills have been referred to the Standing Committee on Home Affairs.
Speaking during the valedictory session of the International Lawyers' Conference sponsored by the Bar Council of India at the Vigyan Bhawan, Shah stated that the "purpose of older laws" introduced by the British was to "strengthen British rule."
"Its purpose was to punish, not to dispense justice," he stated.
"After nearly 150 years, three new criminal statutes with wholly new viewpoints and provisions are being introduced with the goal of eliminating delays in the criminal justice system… "There will be no colonial influence, and they will resonate with the essence of Indian soil; at the heart of these (Bills) is the protection of constitutional rights, human rights, and Indian citizens' self-defense," Shah added.
Shah, in an appeal to attorneys across the country, stated, "Your suggestions are very valuable… we will definitely consider those before finalising the laws."
Asserting that the "purpose of making laws is to establish an efficient system, not to establish the supremacy of those who make the law," Shah stated that the Centre has worked to "redraft or create new laws for various sectors according to contemporary needs" over the last nine years.
Related Posts