India
The opposition wants the JPC or a committee chosen by the CJI to look into Adani Group.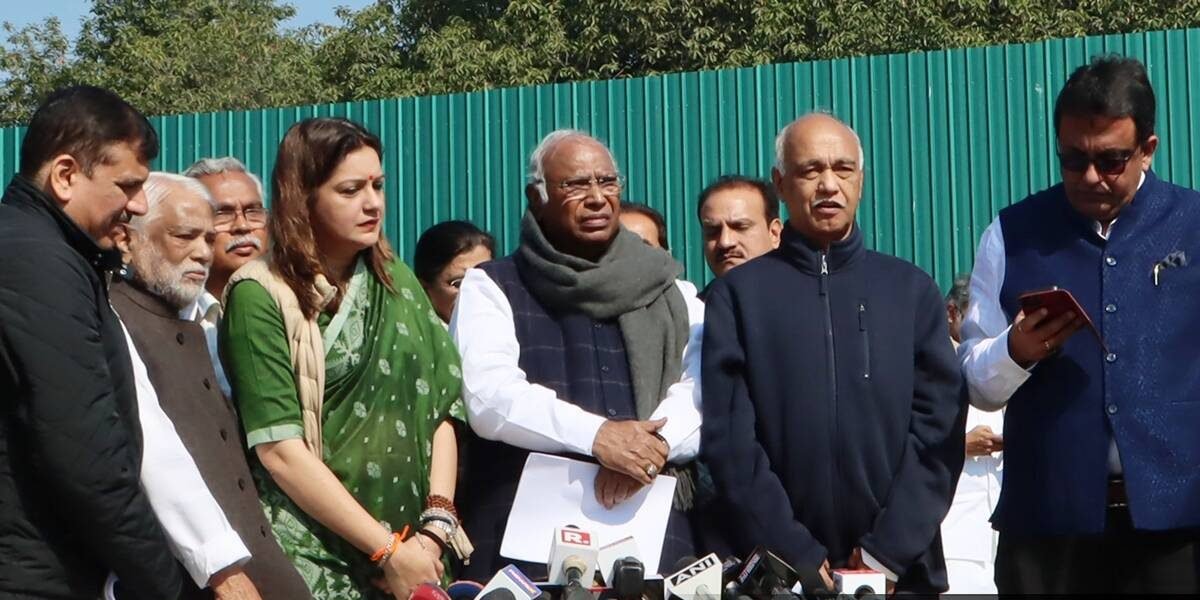 Thursday, the head of the Congress party, Mallikarjun Kharge, asked for an investigation into how the Life Insurance Corporation, the State Bank of India, and other public institutions were forced to invest in the Adani Group. Kharge held a press conference outside of Parliament and asked for a Joint Parliamentary Committee or a team put together by the Chief Justice of India to look into the problem, which has caused huge losses for government-owned companies in recent days.
This morning, both houses of Parliament were put on hold because leaders of the opposition wanted to talk about the issue. Before the session started, leaders from the Congress, the DMK, the TMC, the SP, the JD(U), the Shiv Sena, the CPI(M), the CPI, the NCP, the IUML, the NC, the AAP, and the Kerala Congress met in the Parliament complex to come up with a plan to take on the government during the current Budget session and bring up the Adani Group issue.
Shares of all Adani Group companies have taken a beating on the stock market after a US firm, Hindenburg Research, said that the group had manipulated the stock market and cheated investors. Due to the fall, the group decided on Wednesday to cancel its follow-on public offering (FPO) and give the money back to the investors who bought into it. This also caused shares of its main company, Adani Enterprises, to drop 15% today.
Members of both Houses asked for the meeting to be put off, saying that "a large amount of public money is locked in the Adani Group through SBI and LIC."
On Twitter, Congress leader Jairam Ramesh said that the government had turned down the Opposition's request to look into the matter. "Both Houses of Parliament have been put on hold until 2 p.m. today because the government didn't agree to the combined demands of the opposition for an investigation into forced investments by LIC, SBI, and other public institutions that have lost a lot of money in recent days, putting the savings of crores of Indians at risk," he wrote.