India
The opposition wants to talk about inflation and the Sino-India standoff at an all-party meeting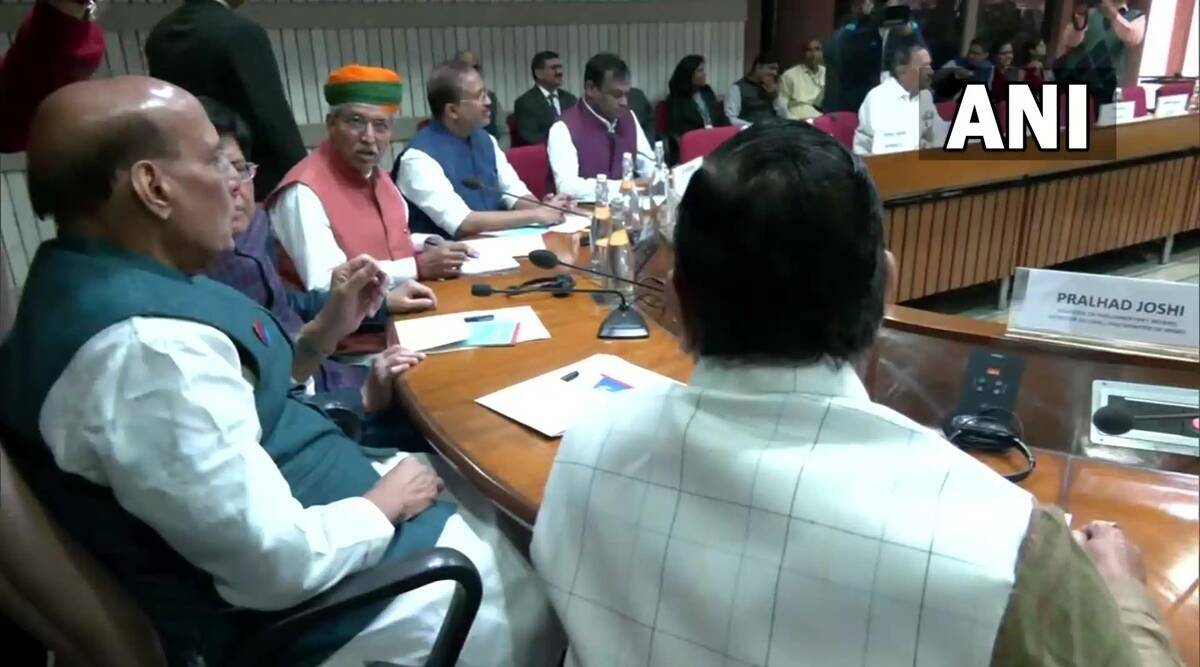 New Delhi's Parliament Library Building hosted an all-party meeting Tuesday ahead of the winter session of Parliament starting Wednesday. Among the people who attended the meeting were the Defence Minister Rajnath Singh, the Parliamentary Affairs Minister Pralhad Joshi, the Congress leader Adhir Ranjan Chowdhury, the Trinamool Congress MP Derek O'Brien, Dravida Munnetra Kazhagam MP T R Baalu, and Harsimrat Kaur Badal from the Shiromani Akali Dal.
According to PTI, the Centre will introduce 16 bills during the session.
During the all-party meeting, Opposition parties demanded a discussion on price rises, unemployment and the Sino-India border situation.
Asked to comment after the meeting, Congress leader Adhir Ranjan Chowdhury said, "The government owes an explanation to the people about unemployment and price hikes."
According to Chowdhury, the government didn't "properly" inform the Opposition about the Sino-India border standoff. As reported by PTI, he also demanded a discussion about Kashmiri Pandits being killed.
The Congress leader wanted to talk about the Economically Weaker Section quota and the Election Commissioner within a day.
Trinamool Congress leader Sudip Bandyopadhyay says he and party colleague Derek O'Brien want to talk about prices, unemployment, alleged mismanagement of agencies, and economic blockade of states. Also, O'Brien said the Opposition should have the right to raise issues.
During the session, Congress will corner the government over a few things, including India's border with China. As a general secretary of the Congress, Jairam Ramesh said last week that the party would bring up issues about the economy, the weakening of constitutional institutions, and reservations for the economically weak.
"India and China have been at odds for 22 months, and there hasn't been any debate in Parliament. Adding that Congress would like to see the issue discussed in Parliament.
The results of the Gujarat and Himachal Pradesh Assembly elections will be announced a day after the session starts. Whichever way the verdict goes, it's going to affect the proceedings since parties may use it to corner each other.
Also, it's likely to be the last session in the current Parliament House. We'll likely hold the Budget session next in the new Parliament building.
We'll have 17 sittings over 23 days from December 7 to December 29.
(With inputs from agencies)