India
The PMs' Museum: India's space journey, ancient knowledge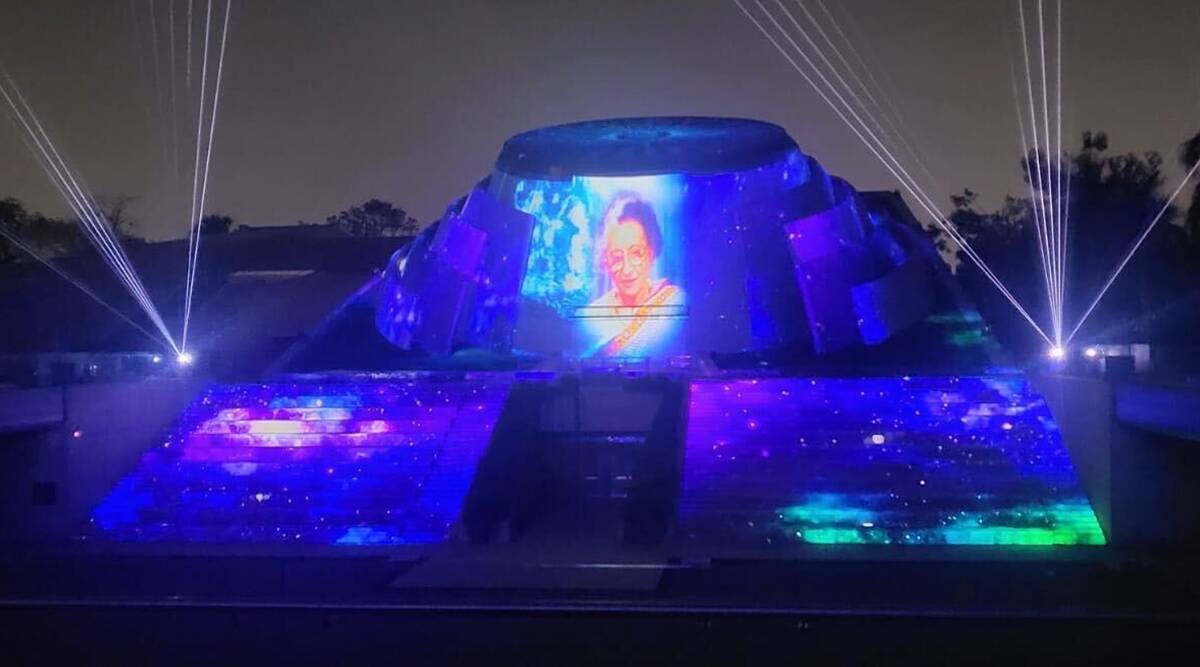 During the light-and-sound show, an image of the Indian mathematician beamed from the screen. "Aryabhatta told us the Earth revolves around its axis in the 5th century." a voice-over said.
It was another legendary Indian mathematician, Bhaskaracharya, who recognized gravity in the 12th century, which is mentioned in astronomer Varahamiri's Surya Siddhant, the narration went on.
Bacchan said it was only 500 years later, in the 17th century, that the Western world announced Newton's discovery of gravity.
During a light and sound show at the Prime Minister's Museum in Teen Murti, the program was all about ancient Indian knowledge. It's a show about India's space program, launched earlier this week.
This event touted India as the 'birthplace of zero' and 'decimal' and its achievements in mathematics and astronomy, as well as the contribution of its prime ministers to India's space program.
A 30-minute episode about Jawaharlal Nehru, during which Vikram Sarabai established Indian space research organisation INCOSPAR and built the launchpad in Thumba, a village in Kerala, was a conversation between 'Bharat' and an inquisitive young girl who wanted to know about the universe.
It showed Lal Bahadur Shastri beaming Krishi Darshan to farmers, and the launch of the Aryabhata satellite.
The programme talked about Indira Gandhi's landmark moment when Wing Commander Rakesh Sharma became the first Indian to go to space in 1984. A conversation Sharma had from space with Gandhi was also played at the show's launch, along with Meenakshi Lekhi and Arjun Meghwal. A curator at the Nehru Memorial Museum & Library (NMML) says the show covers India's growth in space technology after independence.
From humble beginnings, when rocket parts and payloads were transported on cycles and bullock carts for launch, India has come a long way and is now part of an exclusive club of nations with thriving space programs.
As mentioned in the episode, Atal Bihari Vajpayee said from the ramparts of the Red Fort in 2003 that India is ready to send its vehicle to the moon, which was done with Chandrayan 1 during Manmohan Singh's tenure.
Prime Minister Narendra Modi gets his moment on the show, with clippings from his speeches extolling India's space program, its Mars mission, and its record 104 satellite launches in 2017.
In the future, Modi's space program will take center stage.
Prasoon Joshi, chairman of the Central Board of Film Certification, supervised the production, and members of NMML's Executive Council prepared the show.
In the show, Sain explains how India's space achievements have helped us launch satellites of foreign countries. "We're aiming to build the first Human space flight program (Gaganyaan) and interplanetary missions to Venus (Shukrayaan) and solar exploration missions (Aditya)," she said.
A second show at the museum – opening in February – will focus on unsung women warriors during the Indian Independence struggle.
Officials say the Pradhanmantri Sangrahalaya is also working on a gallery for PM Modi, which will open around the same time.