India
The President's advice to newly commissioned officers: "Be sensitive to the plight of the deprived"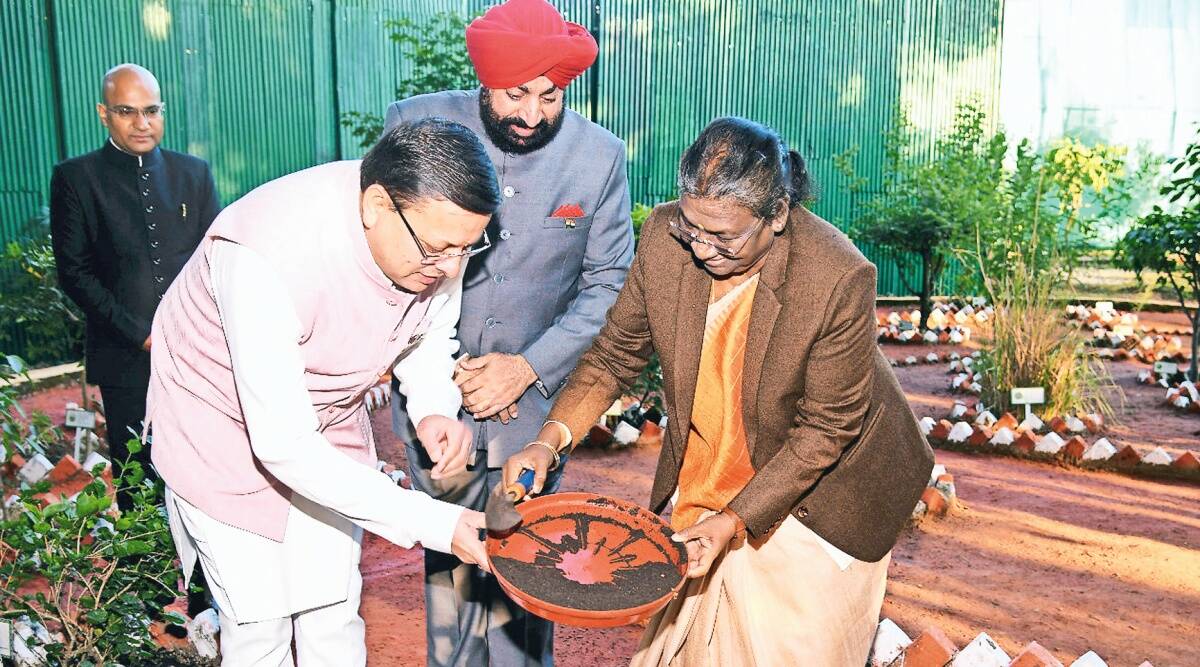 The virtues of anonymity, ability and austerity are the hallmarks of a civil servant, according to President Droupadi Murmu, who addressed the valedictory function of the 97th Common Foundation Course at the Lal Bahadur Shastri National Academy of Administration in Mussoorie on Friday evening. A two-day visit by the President to Uttarakhand is underway.
As a result of these three qualities, she expressed confidence in young officers during their service and recommended that they be sensitive towards underprivileged sections of society throughout their career.
When she recalled the words of Sardar Vallabhbhai Patel, who, while meeting a batch of IAS trainees in April 1947, said, "we must expect, and we have the right to expect the best from every civil servant, regardless of their position," she said, "Today, we can confidently claim that civil servants have lived up to this expectation."
Ms Murmu expressed her confidence in the trainee officers' ability to take the country forward in a collective manner. The main mantra of the foundation course was "we, not I". The President has stated that good governance is the need of the hour and that its absence is at the root of many of our social and economic problems.
On the same day, Murmu addressed the third convocation of Doon University in Dehradun. On this occasion, the President stated that the progress of any country is determined by its human resources, which in turn are determined by its educational system.