India
The Prime Minister gives in and flees when people stand up to him: Rahul Gandhi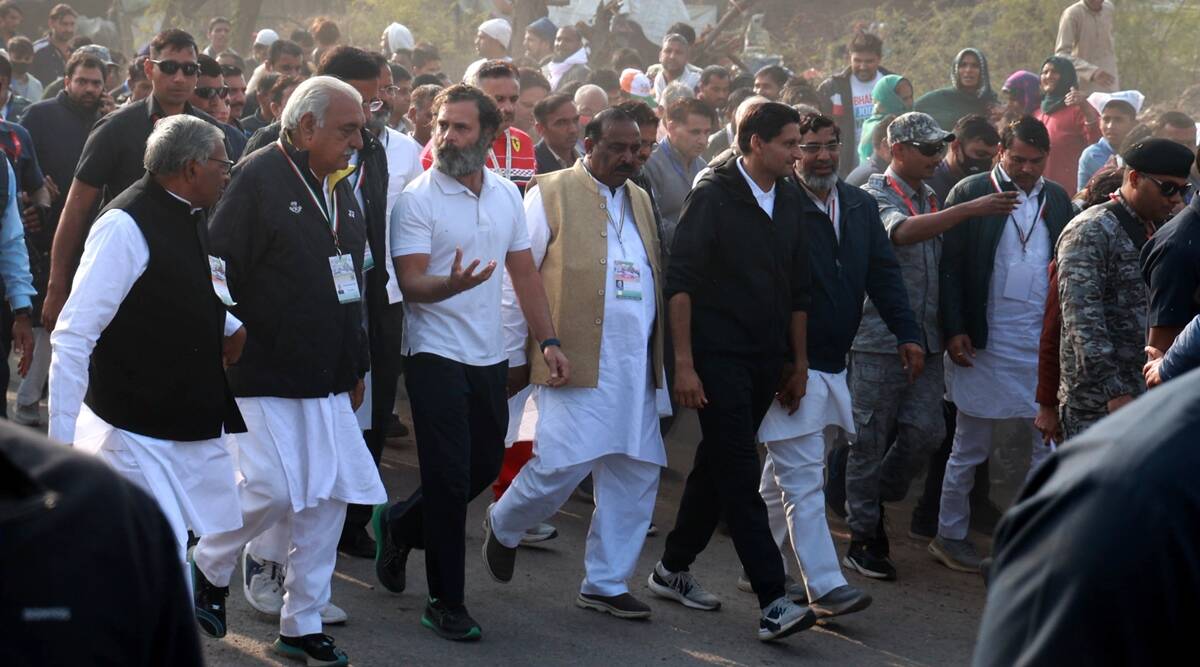 Congress leader Rahul Gandhi stated on Thursday, citing the withdrawal of the farm rules last year and the land purchase bill in 2015, that Prime Minister Narendra Modi "turns around and runs" when challenged.
Rahul told a gathering of 'Mewat Diwas Samoh' in Nuh, Haryana's Ghasera village, that the Congress needed to conduct a Bharat Jodo Yatra since its voice was being muted in Parliament.
Rahul referred to the letter from Union Health Minister Mansukh Mandaviya ordering him to suspend the yatra if Covid-19 regulations were not followed as "excuses" for stopping it.
He said, "…Understand Narendra Modi-character. ji's Whether it was the agricultural agitation or the land acquisition ordinance, Narendra Modi would turn and flee if someone stood up to him. muqabla nahi karte, bhaag jaate hain, maidan se nikal jaate hain (he does not compete, he flees away)."
"Have you watched his (Modi's) news conference? "You cannot, as he has never held one before."
He stated, "When we attempt to address concerns such as Rafale, demonetisation, the Goods and Services Tax, and the rise of intolerance in the country in Parliament, our microphone is muted." TVs are turned off, and only the Speaker's replies are broadcast. Our views were not heard in the Lok Sabha, so we began this journey from Kanyakumari to Kashmir."
Rahul responded to Mandaviya's letter, stating, "The yatra will reach Kashmir. Now they (the BJP) have developed a new concept. They have informed me by letter that Covid is coming. Thus the yatra must end. Matlab ab yatra ko rokne ke liye bahane ban rahein hai (excuses are being invented to halt it) — wear a mask, halt the yatra…these are all excuses. Hindustan ki shakti se… They are afraid of India's power and integrity.
Earlier in the day, when the yatra stopped in Ferozepur Namak for a break, senior Congress politician Jairam Ramesh addressed the reporters, "In critical matters of public health, politics is being played out… There is a perception that these yatris are irresponsible; they are using Covid as an excuse to cancel the pilgrimage."