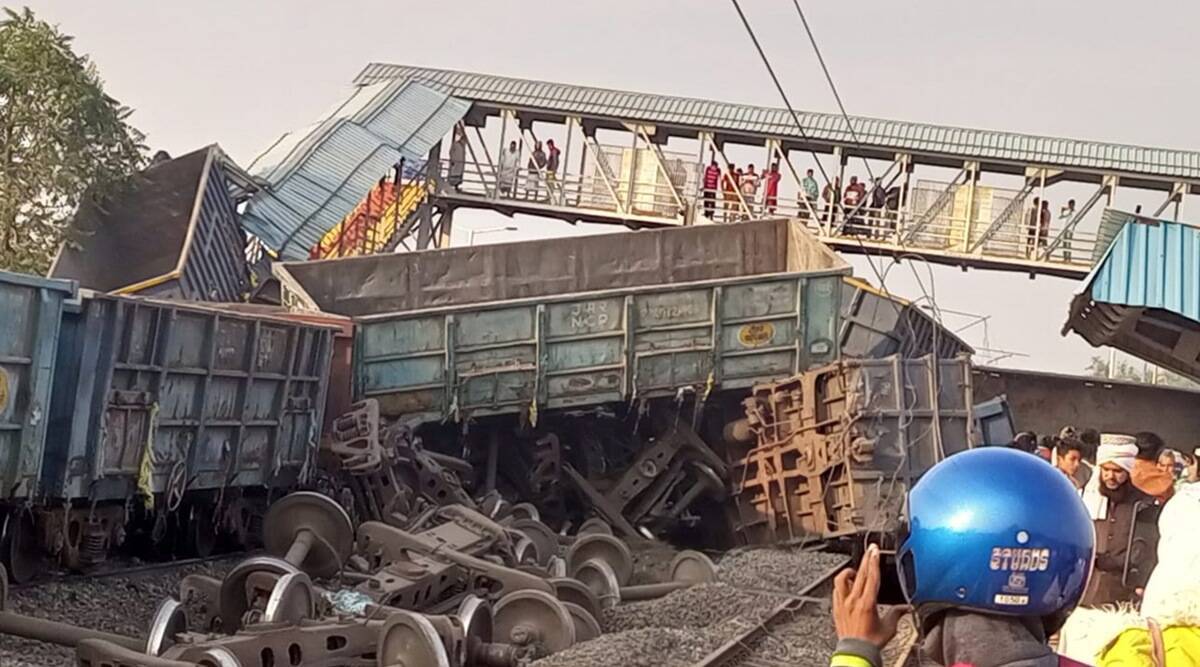 The brakes failed on a goods train operated by Jharkhand's Dhanbad division on October 26 as it moved down a slope with 54 coal-laden wagons. As a result, a complex safety measure was immediately initiated. In order to derail the goods train, authorities cleared all other trains from the path, moved it onto a loop line within a yard at Gurpa in Bihar, and derailment occurred.
A number of failures have been reported in the braking system for goods trains, The Deccan Era has learned.
Over 80 cases of goods trains jumping signals have been reported to Railways in various memorandums over the past year due to erratic brake systems. These brake systems are known as Bogie Mounted Brake Systems (BMBS).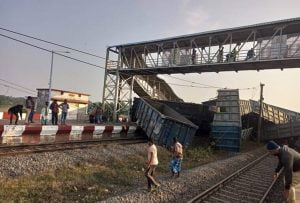 As the railroad is ramping up its freight operations, these red flags should be taken seriously. Traffic on the main Delhi-Mumbai route was held up for approximately 24 hours as a result of the Dhanbad incident.
A letter sent to all General Managers by Research, Designs and Standards Organization (RDSO), the Railways' design arm, cited an internal report of a committee formed to investigate the issue, and warned of a "known deficiency" in the BMBS.
As part of a day-long workshop held in Delhi last Friday, a group of Chief Loco Inspectors discussed the "braking issue" and "mission zero SPAD" (Signal Passed at Danger). According to the Deccan Era, around 86 cases of SPAD have been reported as a result of BMBS in the past year.
The brake system has been installed on approximately 90,000 wagons. In order to create a safer Indian Railways, we will work on determining how to operate these systems safely. He explained that this was the reason for the workshop. A locomotive pilot who fails to adhere to a signal or jumps a signal may be dismissed from his or her position for the offense.
An official acknowledged the problem, but said that SPAD incidents linked to BMBS failure were much lower than the number claimed by loco pilots.
BMBSs are exclusively used in goods trains, which require significantly more braking power because the brakes are applied directly to the wheels of the wagons. Disc brakes are mainly used on passenger trains, where power is applied to discs. However, officials stated that goods trains follow the same route as passenger trains. Both a passenger and a goods train may be at risk if a goods train has an erratic braking system, which is running behind or ahead of a passenger train.
It should be noted that on Monday morning, eight wagons of a goods train derailed and crashed into the waiting hall at the Korei station in Odisha's Jajpur district, killing at least two people. It has not yet been determined what caused the accident.
Shalimar Express was ahead of the goods train at a safe distance during the Dhanbad incident last month. There is no way to predict the behavior of a passenger train at all times. It is possible, for example, that the alarm chain could be pulled, causing the train to suddenly stop. It is clear that there is a risk to safety," said the top official.
Other incidents involving the braking system have been reported, however. On a slope near Kurkura in Ranchi division, a coal-laden goods train collided with an empty goods train, they said. Jamgaon, in March, was the scene of a collision between a goods train and another from behind.
Railways are attempting to resolve the issue, it has been learned. There has been an influx of technical teams from Knorr-Bremse, a German manufacturer of these brakes, into the area, according to sources. Additionally, the Rail Ministry has withheld payments due to the company, according to the sources. However, a solution has so far proven elusive.
The BMBS was introduced over a decade ago and consists of a system of braking cylinders attached to the trolley that connects the two wheels. The wagons are equipped with two trolleys each. As opposed to traditional systems, which included approximately 72 moving parts, BMBS has approximately 40 moving parts. Increasing reliability and safety, as well as reducing maintenance requirements, are the goals.
The Railway Board has not responded to queries from The Deccan Era regarding the braking system. According to top officials dealing with this issue, the system has been in operation for over a decade, but the freight stock is being pushed to increase speed and turnaround times. An official explained that this problem must be connected either to the latest batch of equipment supplied or to the maintenance of these wagons.
KBIPL (Knorr-Bremse India Pvt Ltd) and Escorts Ltd. are the two vendors supplying the railways with this technology.
There was a known deficiency in the BMBS supplied by M/S KBIPL of a lesser brake force and inconsistent braking distances, according to the RDSO letter of August.
According to a spokesperson for KBIPL, "our products fully comply with all domestic and international standards." As a matter of fact, they have been operating successfully on Indian Railways' freight trains for more than a decade since their introduction. We do not believe our brakes are to blame for the alleged unexplained behavior in the operation of train brakes. As part of our ongoing efforts to assist Indian Railways, Knorr-Bremse has maintained an intensive dialogue with the company over the past few months."
It is indicated in the RDSO letter, however, that dismantling the system is not an option. Not all wagons equipped with BMBS can be stopped at once, so reducing speeds will mitigate risks.
It was therefore recommended that loaded wagons be run at a reduced speed of 50 km/h on slopes or downward gradients and 65 km/h on level tracks. Goods trains on Dedicated Freight Corridors can reach speeds of 80 kmph, as they do not run with passenger trains.