India
International
The relationship between Jaishankar and his counterpart in the UAE is reviewed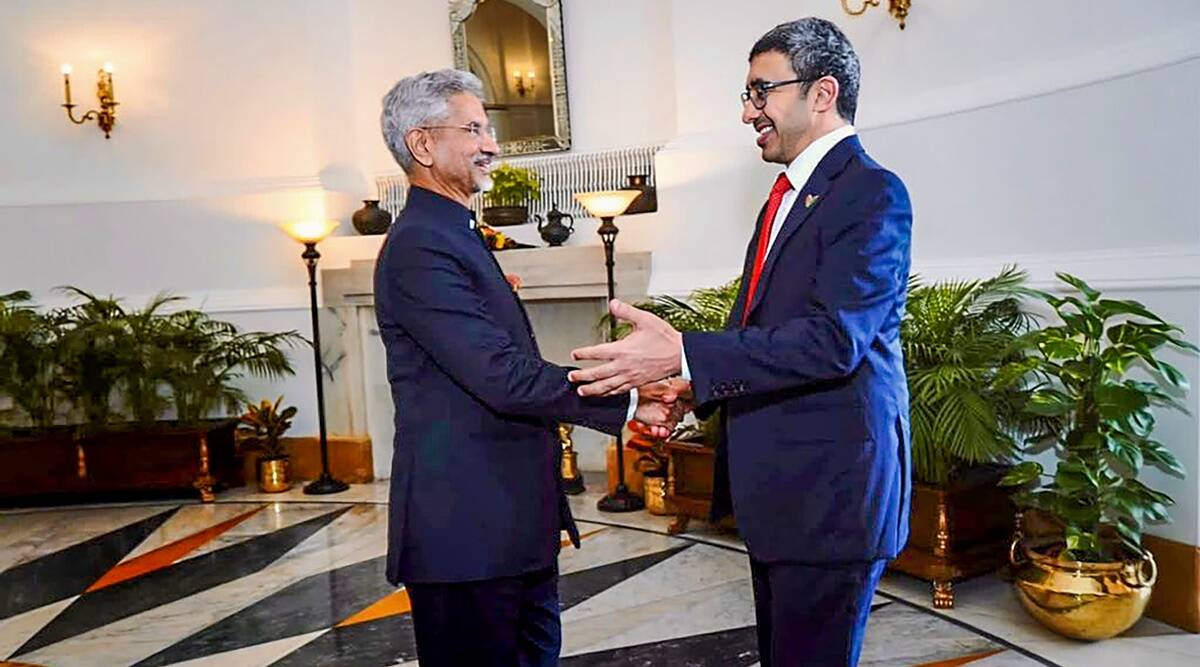 Under the Comprehensive Economic Partnership Agreement (CEPA), which came into force on Tuesday, May 1, 2022, External Affairs Minister S Jaishankar met his UAE counterpart, Sheikh Abdullah bin Zayed Al Nahyan.
As well as exchanging views on various "regional hotspots", they discussed energy, food security, trade, and defence cooperation.
A high-level delegation accompanied by Jaishankar and Sheikh Abdullah is currently visiting India for a two-day visit to review progress in bilateral relations across various domains since the 14th Joint Commission meeting they held in September 2022. The Ministry of External Affairs (MEA) said the two leaders appreciated the progress in bilateral relations, particularly in trade, investment, consular matters, education, and food security.
According to the ministry, both ministers noted an increase in bilateral trade under the CEPA.
Between April and September this year, India exported about $16 billion to the UAE, an increase of 24 percent over the previous year. India imported about $28.4 billion to the UAE in the same period.
As Jaishankar tweeted this afternoon, he had just concluded comprehensive discussions with FM HH @ABZayed of the UAE. I am pleased with the progress made in our bilateral relationship, particularly in trade, investment, consular matters, education, and food security. A discussion was held regarding the world's current situation and the region's various hot spots. We had a rich conversation reflecting our relationship's depth and closeness."