India
The Supreme Court can grant a divorce for "irretrievable breakdown" of the marriage, according to the Constitution Bench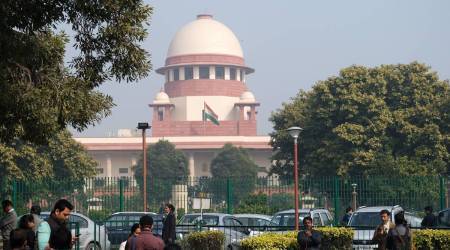 Monday, the Supreme Court ruled that it could grant divorces on the basis of "irretrievable breakdown" of the marriage by invoking its Article 32 special powers.
A Constitution Bench composed of Justices S K Kaul, Sanjiv Khanna, A S Oka, Vikram Nath, and J K Maheshwari stated that such a power exercise "will not violate the principles of public policy."
Under certain conditions, the court determined that it could waive the mandatory six-month waiting period before a couple can petition for a divorce by mutual consent.
This comes just days after a two-judge majority of the court ruled that the irretrievable breakdown of a marriage can be interpreted as cruelty under the Hindu Marriage Act of 1955 and can be a basis for divorce.
A case decided on April 27 involved a couple who had only lived together for four years, had been living apart for 25 years, and had been involved in multiple lawsuits. The court ruled that "an irretrievably broken marriage spells cruelty for both parties, because in such a relationship, each party is cruel to the other." It is therefore grounds for divorce under Section 13 (1) (ia) of the Act."
It stated that "under the Hindu Marriage Act, irretrievable breakdown of a marriage is not a ground for dissolution of marriage, but cruelty is."
"A marriage may be dissolved by a decree of divorce, inter alia, if the other party has treated the petitioner cruelly after the solemnisation of the marriage. A marital relationship that has only grown more acrimonious and bitter over the years, in our opinion, does nothing but perpetrate cruelty on both parties. The court stated in its April 27 ruling that it would be unjust to both parties to maintain the facade of a failed marriage.