India
The Supreme Court directs the appointment of district officials to ensure the efficient implementation of the POSH Act.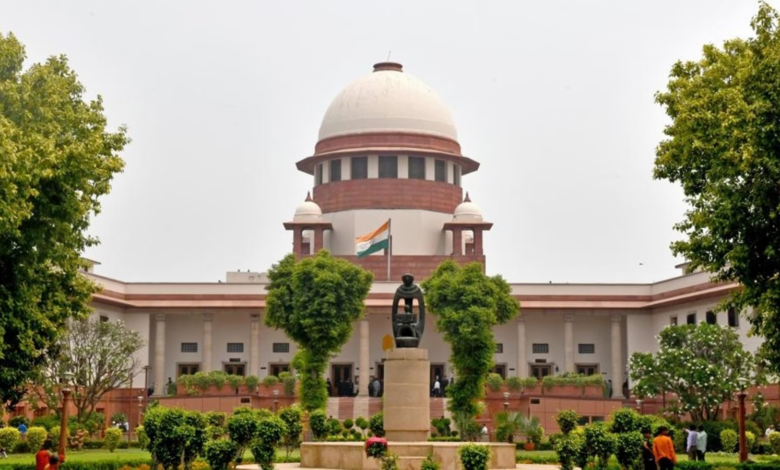 The Supreme Court issued a number of directions to the Centre, states, and Union Territories on Friday, citing "lacunae and lack of uniformity in the implementation of the POSH (Prevention of Sexual Harassment) Act by various state governments."
The court, consisting of Justices Dipankar Datta and S issued an order directing that "the concerned Principal Secretary of the State/UT Ministry of Women and Child [or any other Department]…will personally ensure appointment of a district officer in each district within their territorial jurisdiction, as contemplated under Section 5 (of the Act) within four weeks from the date of this judgement" .
Noting that "the language used in Section 5 is "may'', the bench said the "District Officer, is the most important functionary in the system, tasked with keeping the redressal and monitoring framework both intact, and smoothly running" and therefore, "treating Section 5 as directory, would leave a gaping hole in the otherwise clearly delineated workflow and redressal mechanism, and the efficacy of this legislation, as a result, falls flat".
It also ordered the relevant government or district officers to "make an effort to raise awareness about the existence of local committees and make them approachable for the unorganised sector."
The decision was made in response to a petition filed by an NGO, Initiatives for Inclusion Foundation, requesting guidance on how to implement the Act. The petitioner also asked the court to order the various governments to guarantee that the annual compliance reports gathered by district officers be aggregated and placed in the public domain. Regarding this, the court stated that "while there is no need for such an express direction…the Central government, and state government… in the interest of transparency and good governance may consider to make these statistics public…."
Related Posts