India
The Supreme Court issued a notice to the police in response to Anurag Thakur's statements.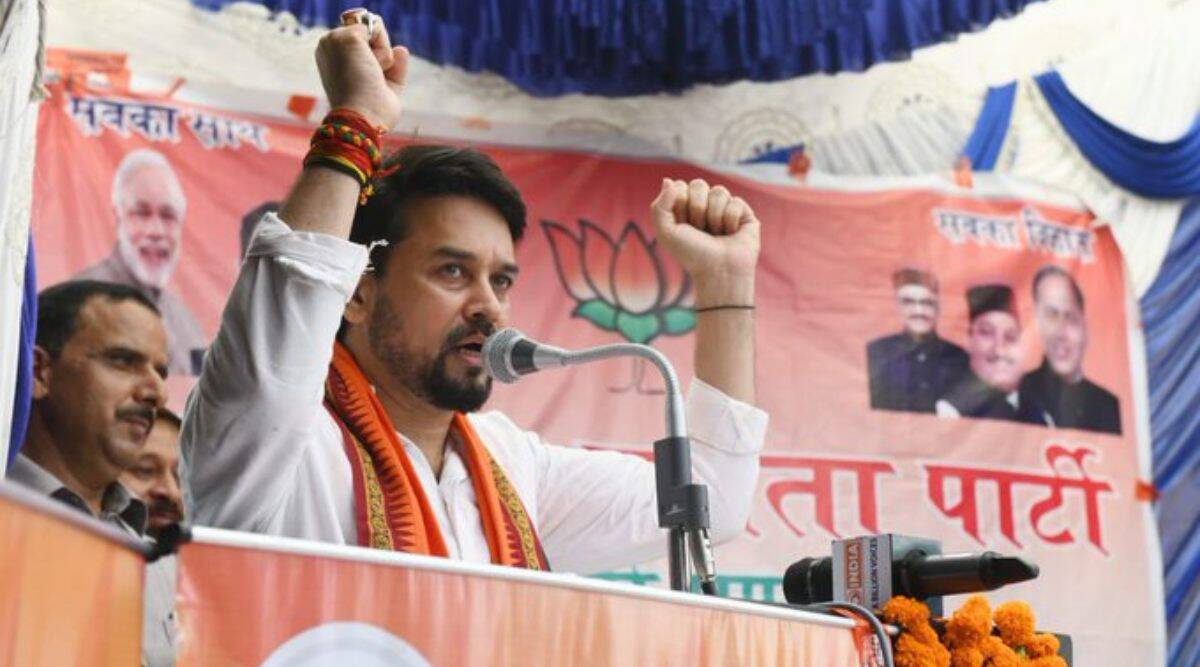 Monday, the Supreme Court issued notice to the Delhi Police and state government in response to a petition by CPI(M) leader Brinda Karat seeking the registration of an FIR against BJP leaders Anurag Thakur and Parvesh Verma for allegedly inciting speeches made during the campaign for the 2020 Delhi Assembly elections.
Justice K M Joseph, presiding over a two-judge bench, opined that the Magistrate's conclusion that authorisation was required for taking cognisance "appears to be incorrect."
Senior Advocate Siddharth Agarwal, representing Karat, told the bench, which also included Justice B V Nagarathna, that the "Magistrate did not properly accept the status report filed by the police" and had rejected the petition to register an FIR on the grounds that authorisation is required to take cognisance. He argued that the cases cited as evidence that a sanction was necessary pertained to the Prevention of Corruption Act and did not apply to IPC offences.
Even if such statements did not fall under IPC section 153A, Justice Joseph wanted to know if they constituted an offence nonetheless. Section 153A addresses the promotion of animosity between various groups on the basis of religion, race, place of birth, residence, etc., as well as the commission of acts detrimental to the maintenance of harmony. "A minister makes a statement — goli maron, let's presume that it does not fall under section 153A for the reasons given in the status report. Will it be a crime for anyone, regardless of religion, to say "kill the traitors?" Will it be a crime in and of itself if I say, "Let's kill them?" Because the entire concept is based on IPC, the Penal Code permits violence, such as the right to self-defense… However, violence is only permitted in self-defense, questioned Justice Joseph.
The attorney argued that it still would and cited the IPC provision on abetting. According to him, abetting can be accomplished by conspiring to perpetrate an overt act or by inciting someone.