India
The Supreme Court will hear on January 10 Sanjiv Bhatt's request to provide fresh evidence in the case of death in custody.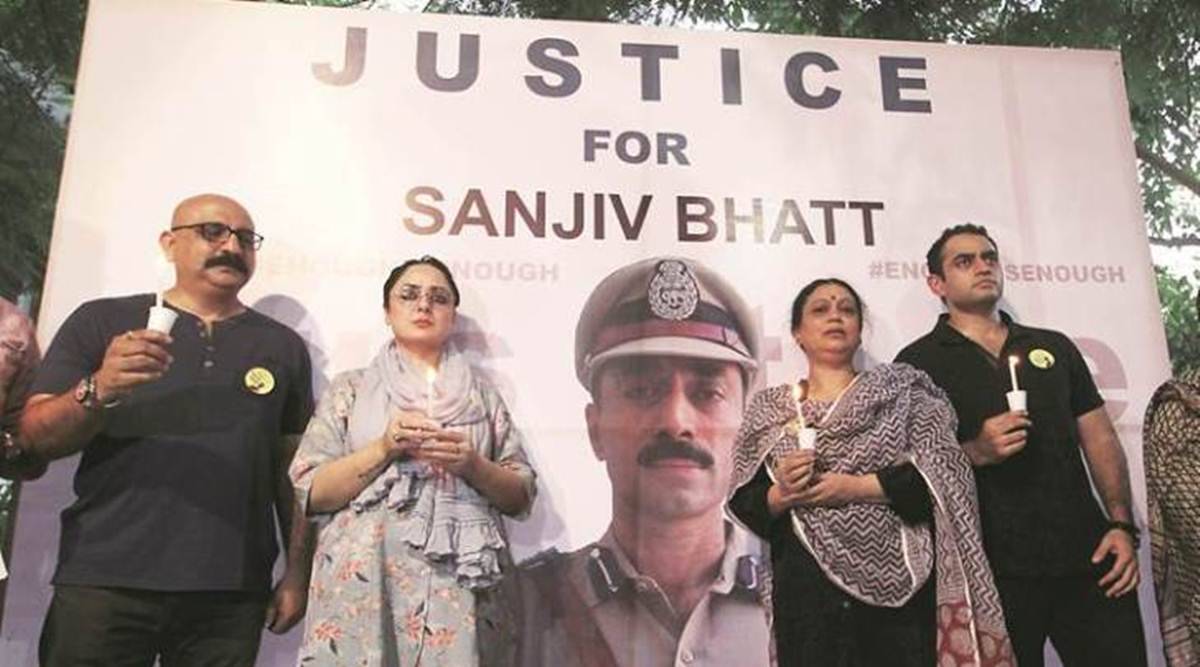 The Supreme Court announced on Tuesday that it would review on January 10 the petition filed by fired Gujarat-cadre IPS officer Sanjiv Bhatt seeking to introduce fresh material in his appeal filed with the Gujarat High Court.
Bhatt has filed an appeal disputing his conviction in a 1990 case involving a death in custody.
Justices M R Shah and C T Ravikumar asked Bhat's counsel, senior lawyer Devadatt Kamat if he was serious about a request for Justice Shah's recusal from the outset.
Kamat said that the objective was not to attribute 'bias' to the judge but rather a perception of 'bias.' He stated that Justice Shah had previously ruled on several topics that are the subject of the Special Leave Petition while he was a judge in the high court.
Then, Justice Shah stated, "Your objection is denied. A mere order was issued in a discharge application, and it has nothing to do with this dispute. The basis for apprehension should be reasonable. If you desire, we can express numerous things… we will consider." Kamat stated he could provide evidence of bias apprehension and attempted to justify his position.
The highest court has stated that it will hear the case on January 10.
In August 2022, Bhatt withdrew his petition to the supreme court for suspension of his life sentence in the 30-year-old case of incarceration-related death.
Earlier, the high court had rejected to suspend Bhatt's sentence, noting that he lacked respect for the judicial system and had attempted to exploit the legal process. In June of 2019, he was sentenced to life in prison in this case.
The case involves the death in custody of Prabhudas Vaishnavi, one of 133 individuals arrested by Jamnagar police after communal violence erupted in response to a bandh call issued in anticipation of BJP leader L K Advani's Rath Yatra.
Subsequently, his brother filed a police report charging Bhatt, who was then the additional superintendent of police in Jamnagar, and six other officers of torturing and killing his sibling while he was in their custody.