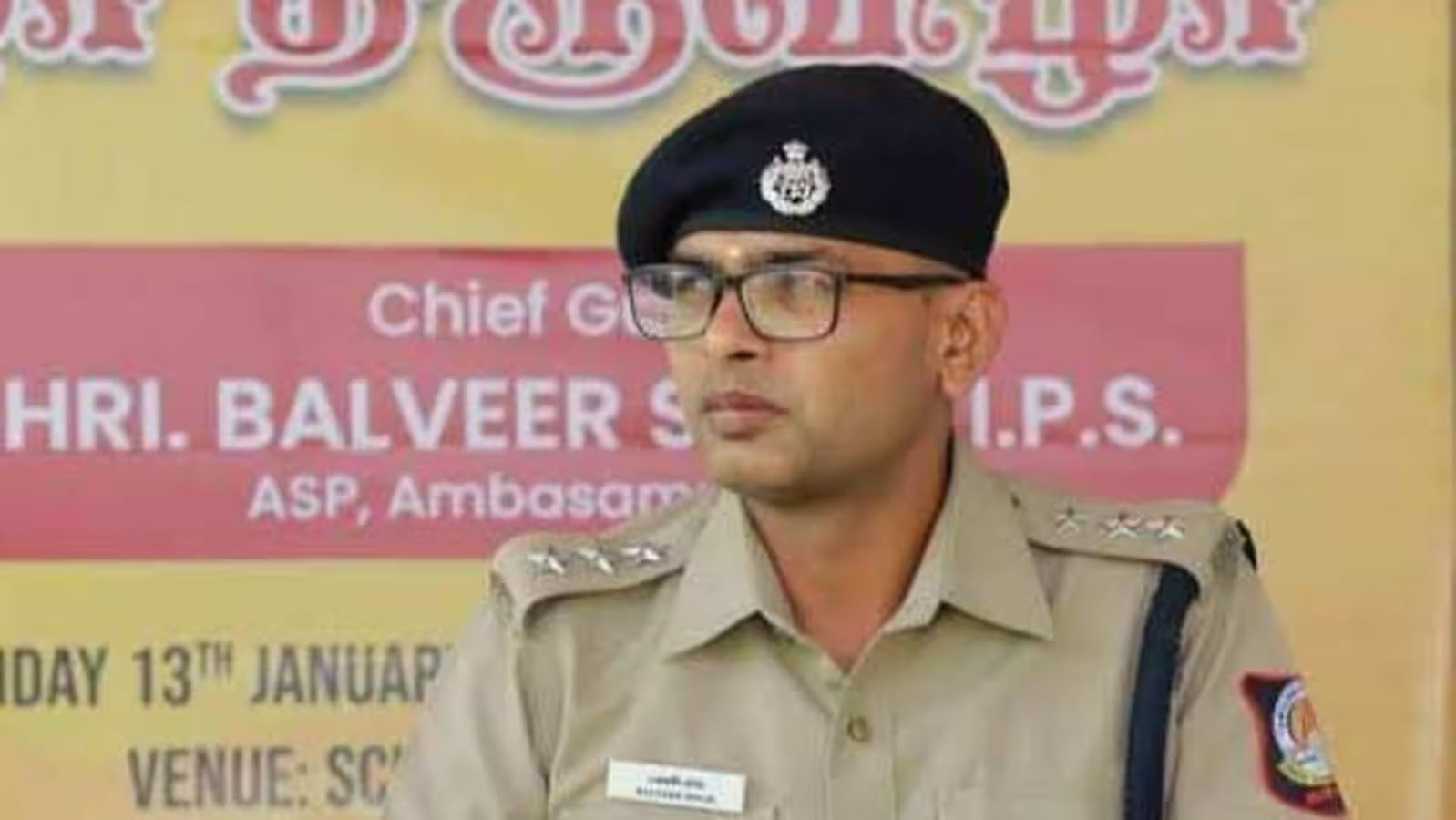 Monday, the Tamil Nadu government authorised filing a First Information Report (FIR) against IPS officer Balveer Singh, an Assistant Superintendent of Police stationed in Ambasamudram near Tirunelveli. Balveer is accused of torturing more than a dozen suspects and low-level criminals at four police stations under his authority using barbaric methods, such as pulling out their teeth and crushing their testicles.
The IPS officer has been booked under Indian Penal Code sections 324 (causing hurt by weapons), 326 (causing grievous hurt by hazardous weapons), and 506/1 (punishment for criminal intimidation), according to a senior officer at the Chennai DGP's office. Despite numerous victim statements, a magisterial inquiry, and the recommendations of the State Human Rights Commission, the FIR against Balveer was postponed for a long time. As a result, some political parties, including the CPM in the DMK alliance, organised protests demanding the government register a criminal case.
Similarly, witnesses complained that police officers exerted pressure on them to retract their complaints. In response, the government ordered a new investigation led by a senior IAS officer a week ago. However, many witnesses boycotted the investigation, claiming that it was yet another attempt to save the accused officer.
The allegations against Balveer, a Tonk, Rajasthan, IPS officer from the 2020 cohort, first surfaced during the third week of March when a local attorney posted the details and victim statements on social media. Although the police headquarters in Chennai immediately removed him from his position and Chief Minister M K Stalin announced his suspension in the state assembly two days later, on March 28, top sources told The Indian Express that a portion of IPS officers were opposed to filing a criminal case against Balveer.
At least two of the thirteen victims who came forward to record their statements subsequently retracted them. At least two individuals have accused Balveer of torturing them by extracting their teeth with jelly rock and crushing their testicles. The majority of the victims were involved in minor local offences, such as brawls, vandalising CCTV cameras while inebriated, and a case in which a forty-year-old auto driver lost two teeth during alleged torture after being arrested for a family dispute.
Balveer, a former employee of the Indian Oil Corporation in Faridabad and engineering graduate, passed the prestigious Indian civil service on his fifth attempt. During his torture sessions, he allegedly enlisted the assistance of Tamil-speaking officers from the area. A senior female police inspector was among the six officers who allegedly aided or failed to prevent torture sessions at various police stations within the Ambasamudram mountain range.
An officer from one of the local police stations recalled warning Balveer about the potential repercussions, but he allegedly continued to use the torturous techniques.
Despite the delay in filing the FIR, a number of officers were dismissed from their positions, including P Saravanan, the SP of Tirunelveli, who had once warned and yelled at Balveer over reports of torture. However, the issue was never addressed officially until it surfaced on social media.
Inspectors S Chandramohan, B Rajakumari, and A Perumal, Sub-Division SB-CID Sub-Inspector N Sakthi Natarajan, and Constables M Santhanamar and V Manikandan have been removed from their positions.