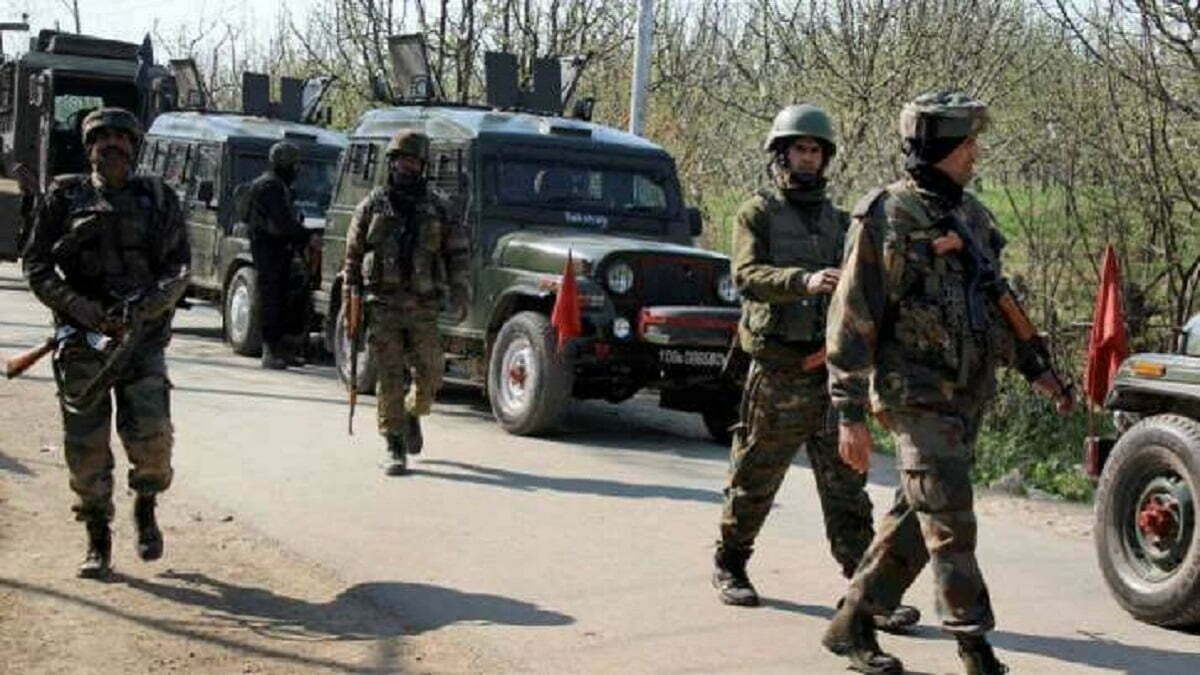 On Tuesday, authorities said that a terrorist was neutralized by security personnel during an encounter in Awantipora, Jammu and Kashmir. The terrorist was identified as Aqib Mustaq Bhat, who had previously operated for the outlawed terrorist organization Hizbul Mujahideen and for Lashkar-e-TTaiba's branch, The Resistance Front (TRF). ADGP Kashmir Vijay Kumar stated that Bhat was implicated in the recent murder of a Kashmiri Pandit in Pulwama, Sanjay Sharma.
The Kashmir Zone Police tweeted, citing Kumar, "A terrorist identified as Aqib Mustaq Bhat from Pulwama was slain" (A category). Once employed by HM's terrorist organization, he now works for TRF. "The murderer of Sanjay Sharma has been neutralized."
The confrontation occurred in Padgampora village, Awantipora tehsil, Pulwama district, Jammu and Kashmir, days after the intentional murder of yet another Kashmiri Pandit.
Earlier that day, Kashmir Zone Police reported, "The engagement has begun at Padgampora Awantipora in the Pulgama area." Police and security personnel are on duty. "More information will follow."
The Jammu and Kashmir Police provided an update on the anti-terrorism operation. "One terrorist was killed during the confrontation." "His body has not yet been recovered."
On Sunday, Sanjay Sharma, a resident of Achan near Pulwama, was fired upon by terrorists as he made his way to the local market. The 45-year-old bank security guard passed away in the hospital due to his injuries.
The Kashmiri Pandit Sangharsh Samiti, an influential Pandit organization in the Valley, urged Prime Minister Narendra Modi and Union Home Minister Amit Shah to replace Lt. Gen. Manoj Sinha.
"KPSS most humbly, with folded hands, request Hon'ble Prime Minister and Hon'ble Home Minister to rest their personal agendas and self-conceit and take the issue seriously and replace the current Lt. Governor immediately for letting the militants kill the Kashmiri Pandits for some vested agenda and vendetta to malign the ruling political party on the national and international level," read the statement.
Related Posts