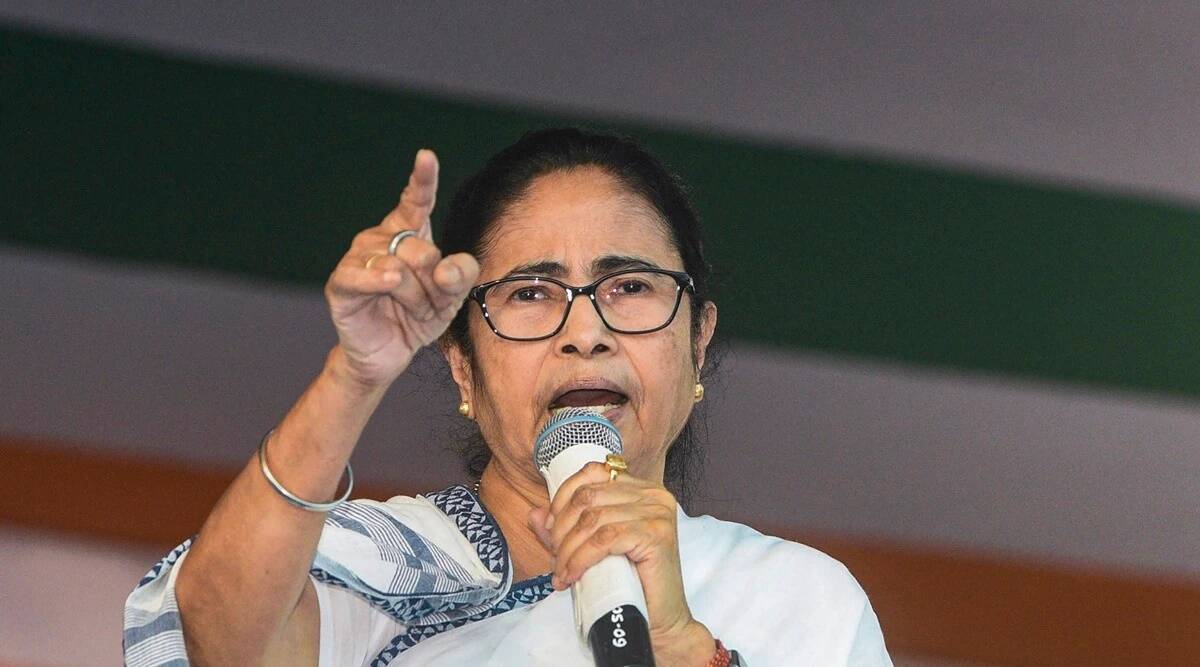 West Bengal's Chief Minister said on Wednesday that the Union Budget for 2023-2024 was made with the 2024 Lok Sabha elections in mind. He called it "anti-people" and "totally opportunistic."
Sitharaman said that under the new tax system, the income tax rebate limit will go up from Rs 5 lakh to Rs 7 lakh. She said this when she gave the Union Budget 2023-24 to Parliament on Wednesday. She also said that the new tax system will now be used by default. This year, the main focus was on encouraging new ideas in agriculture, technology, and tourism. The amount spent on capital investments has also gone up by 33%, to Rs 10 lakh crore. This is equal to 3.3% of the GDP.
Banerjee said that the changes to the income tax slabs will not help anyone and were a bad part of the Budget. "This Budget doesn't do anything about India's unemployment problem," she told the news agency PTI.
Political leaders from all parties were happy when the Union Budget 2023-24 announced tax rebates. However, some leaders from the Opposition criticised the Centre for not doing enough to deal with unemployment and inflation in the country.
Devendra Fadnavis, the Deputy Chief Minister of Maharashtra, called Budget 2023-24 "sarvajan hitai," which means "for everyone's welfare." He said that the budget covered all the needs, from agriculture to infrastructure to healthcare to education, while also making sure growth through increased allocations. Fadnavis said, "The income tax exemptions and restructuring will help the middle and lower middle classes a great deal and help them reach their goals." He also said, "The budget has taken into account the concerns and growth in each field."
In response to the Union Budget, Haryana Chief Minister Manohar Lal Khattar said, "The seven priorities of the government towards the country and society that the finance minister listed in the budget will help everyone." This budget, which was given in 'Amrit Kaal,' will be a turning point in the history of modern India.
The Chief Minister of Delhi, Arvind Kejriwal, said that the Union Budget "yet again" treated Delhi like a "step-mother." "Last year, the people of Delhi paid Rs 1.75 trillion in income tax. Only Rs 325 crores have been given to Delhi for development projects. This makes no sense at all," Kejriwal said.
इस बजट में महंगाई से कोई राहत नहीं। उल्टे इस बजट से महंगाई बढ़ेगी

बेरोज़गारी दूर करने की कोई ठोस योजना नहीं।

शिक्षा बजट घटाकर 2.64 % से 2.5 % करना दुर्भाग्यपूर्ण

स्वास्थ्य बजट घटाकर 2.2 % से 1.98 % करना हानिकारक

— Arvind Kejriwal (@ArvindKejriwal) February 1, 2023
Jairam Ramesh, a leader of the Congress party, said that the Union Budget 2023 was the government of Narendra Modi's way of "over promising and under delivering." "The allocations in last year's budget for agriculture, health, education, the MGNREGA, and the welfare of SCs were praised. Today, the truth is clear. The actual spending is a lot less than what was planned. This is Modi's strategy for getting his name in the news: "Overpromise and underdeliver," he wrote on Twitter.
But Congress leader Shashi Tharoor pointed out that there was nothing in the Union Budget 2023-24 about the rural poor, jobs, or inflation, even though there were "some good things." He said that there were still some "basic questions" to be answered. "There are some good things in the Union Budget 2023, but MNREGA, poor rural labour, unemployment, and inflation were not mentioned," ANI reported him as saying.
Union Minister Smriti Irani called it a "bonanza budget for the middle class," but she also said that it had something for everyone. "This is a great budget for the middle class, but the PM has talked about growth for everyone. This has been a budget for everyone. She said, "There was something for SC, ST, OBC, women, and the elderly."
Mehbooba Mufti, who used to be the leader of Jammu and Kashmir, says that the Union Budget hasn't changed much in the last 8 or 9 years. She said, "Taxes went up, and money isn't being spent on welfare and subsidies." "Some crony capitalists and big businessmen are paying taxes."
K Suresh, a leader of the Congress party, called it a "pro-business" budget that only helped "Adani, Ambani, and Gujarat." "This budget is good for business. This budget takes care of all of Adani's needs, but it doesn't do anything for the average person, he told ANI.
Mayawati, the leader of the Bahujan Samaj Party, said that the budget should be for the country instead of the party. In a tweet, she said that whenever the Center talks about the number of people who benefit from programmes, it should remember that India is a huge country with about 130 crore poor, working-class, disadvantaged farmers who want their Amrit Kaal.
2. इस वर्ष का बजट भी कोई ज्यादा अलग नहीं। पिछले साल की कमियाँ कोई सरकार नहीं बताती और नए वादों की फिर से झड़ी लगा देती है जबकि जमीनी हकीकत में 100 करोड़ से अधिक जनता का जीवन वैसेे ही दाव पर लगा रहता है जैसे पहले था। लोग उम्मीदों के सहारे जीते हैं, लेकिन झूठी उम्मीदें क्यों? 2/4

— Mayawati (@Mayawati) February 1, 2023
"The budget for this year is also not very different. No government talks about what went wrong last year and makes new promises, even though the lives of more than 100 crore people are still at risk, just as they were before. People live on hope, but why should they have false hope?," she asked.