India
International
'The world stands with India,' says S Jaishankar of the Odisha train catastrophe.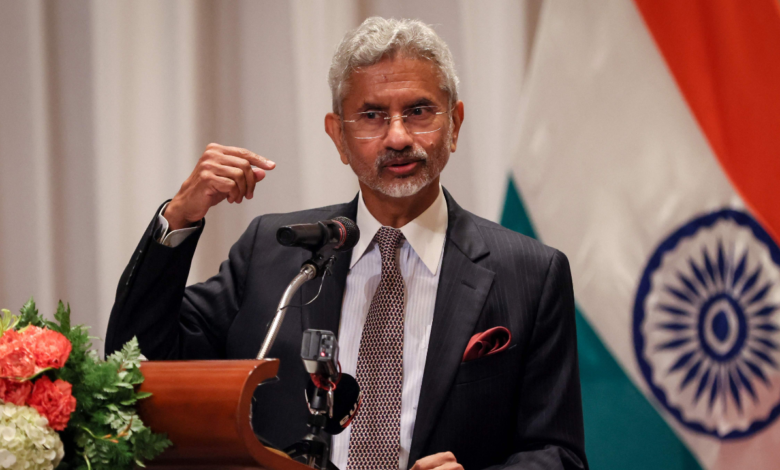 As global leaders expressed their condolences for the Odisha three-way train tragedy, External Affairs Minister S Jaishankar said on Sunday that the outpouring of sympathy demonstrated the world's connection to India.
"A lot of leaders from all over the world expressed solidarity and sent sympathy, and the foreign minister from here [Namibia] also expressed solidarity and sent sympathy," Jaishankar said while speaking to the Indian diaspora in Namibia.
Jaishankar went on to say that many foreign ministers and friends from around the world have given him and Prime Minister Narendra Modi notes, emphasising India's importance in a globalised world.
"A tragedy happened in India, and the world decided to stand with India," the EAM added.
Jaishankar had already voiced his sorrow at the incident, saying, "I am physically here, but my heart is in India." Our prayers are for it now."
On three distinct lines at Bahanaga Bazar Station in the Balasore district, the Bengaluru-Howrah Superfast Express, the Coromandel Express, and a cargo train collided on Friday evening, killing approximately 300 people. Railway Minister Ashwini Vaishnaw said the triple train crash occurred due to a "change in electronic interlocking."
The EAM arrived in Namibia's capital Windhoek on Sunday to strengthen bilateral relations. Jenelly Matundu, the deputy minister of international relations and cooperation, welcomed him.
"I've arrived in Windhoek." Thank you to Namibia's Deputy Minister of International Relations and Cooperation, Jenelly Matundu, for kindly welcoming me. "Looking forwards to a productive visit that advances our time-tested ties," he tweeted.
Jaishankar will meet with other Namibian government ministries and co-chair the maiden session of the Joint Commission Meeting with the Namibian deputy prime minister and foreign minister.
After attending the BRICS Foreign Ministers' Meeting in Cape Town, South Africa, he arrived in Namibia.
(With inputs from ANI)