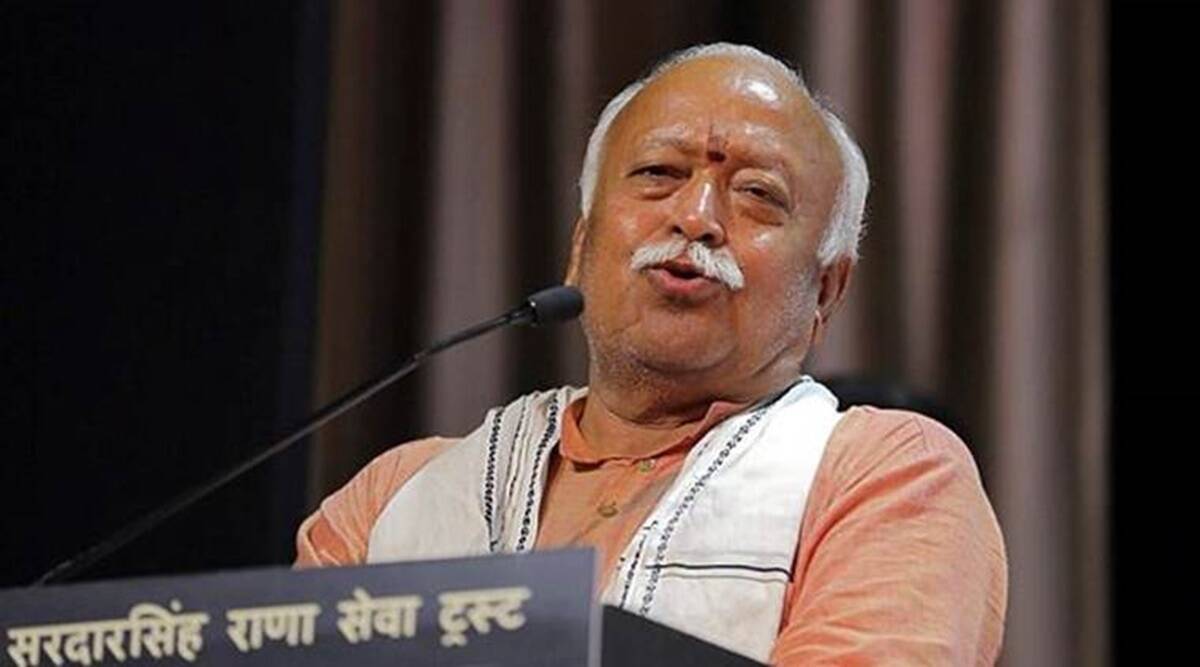 According to RSS chief Mohan Bhagwat on Monday, all Indians are, by definition, Hindus, and diversity has thrived in the country because of its cultural ethos.
A Hindu is anyone who sings Sanskrit verses in praise of Bharat Mata and is committed to preserving the culture of that land, according to Sarsanghchalak.
During his address to RSS workers here before concluding his four-day tour of Bihar, Bhagwat said the mammoth organisation would be rendered obsolete if all citizens adopted the spirit of selfless service exhibited by the swayamsevaks (RSS volunteers).
The people should understand that because they live in Hindustan, they are all Hindus. Hindutva is the name of the centuries-old culture to which all the different streams owe their origin. While they may have other identities, the Hindu ethos of acceptance has enabled them to achieve them.
Despite their apparent opposition, different branches all trace their origins back to the same source, Bhagwat observed.
It is important to recognise that the Hindu ethos is based on values such as seeing oneself in others, seeing women as mothers and not objects of lust, and not coveting other people's wealth.
As a force of the binding, Hindutva is powerful. Hindus are all those who consider themselves to be Hindus. It is the same with those whose ancestors were Hindus," said Bhagwat, who has made similar remarks in the past, provoking controversy.
It is the mission of RSS to bring back glory to the country, which was known as the "Vishwaguru" (world teacher) during ancient times.
The Sangh aims to create a conducive social environment in order to build a nation of such greatness. Only one hour of volunteer time is spent at the shakhas by our volunteers. According to Bhagwat, the remaining 23 hours of the day are spent giving selfless service to the community without receiving a paisa of government support.
It is common to see swayamsevaks in action whenever calamities occur, whether natural or otherwise. "We do not want anything in return, not even adulation", he said.
The RSS, he said, came into being because society at large did not seem to be conscious enough of its responsibilities.
"If all people take to selfless service, then people will not need to wear our badge. Every citizen will be deemed to be a swayamsevak in his own right," Bhagwat added.
Related Posts