India
There is no substitute for experience youth should wait for their turn: Gehlot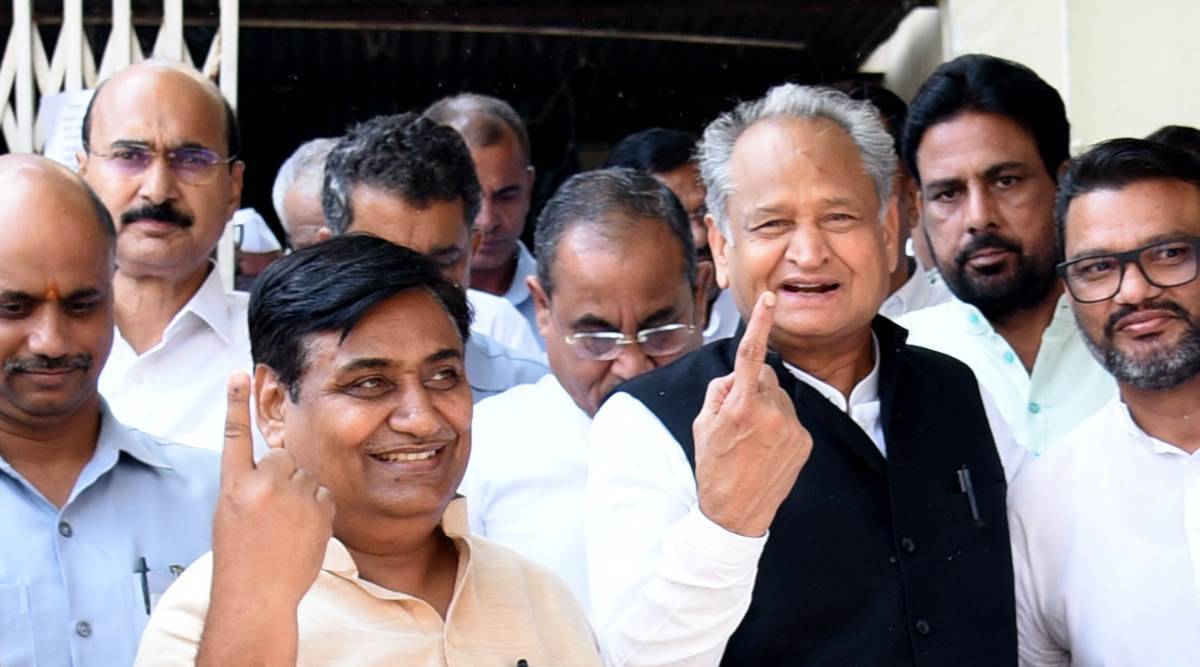 Taking a jibe at former Rajasthan Deputy CM Sachin Pilot, Rajasthan Chief Minister Ashok Gehlot on Monday said there is no substitute for experience and youth should be patient and wait for their turn.
While talking to reporters after casting his vote for the party's presidential election at the state office in Jaipur, Gehlot said that leaders like Jyotiraditya Scindia, RPN Singh and Jitin Prasada, who had joined the Bharatiya Janata Party left Congress to join. (BJP) are "opportunists".
"Fitoor (madness) people are the ones who got the chance early. He should have been given an opportunity after the ragdai (struggle), but instead, he got the event ahead of time. That's why they are fantasizing and leaving the party.
Taking the names of Scindia, Singh and Prasad, Gehlot said, "They were directly made ministers of state and given good portfolios. And if they leave the party even after that, what can be greater opportunism than that?"
"Youth should be patient, they will get a chance, and their achche din will come. No one can stop, but if they run, they will get the same number of stumbling blocks," the CM said.
When asked about those who did not leave Congress and are creating unrest, he said, "When we worked, there were challenges, and we lost the elections. (So ​​they) should act our way. Good days will come, and good opportunities will come. My best wishes to those still in Congress; This is a time of crisis, and they should work hard; their fragrance will automatically spread, their credibility will increase, and their respect among the rank and file of the party will grow.
On summoning Delhi Deputy CM Manish Sisodia to CBI, Gehlot said, "Why should we only talk about Manish Sisodia? There are many Manish Sisodia across the country where ED, Income Tax, and CBI have conducted raids. Simultaneous raids were conducted during a (political) crisis (in 2020). We were in the hotel upstairs while the attack was going on downstairs. Why did they come to Dharmendra Rathore (place)? Is he a businessman? They went to my brother (to raid) Jodhpur when I had only one brother relation with him.
On accusing former CM Vasundhara Raje of forcing the unemployed to migrate out of Rajasthan, Gehlot said, "The situation the BJP has created for them, they must say a few things so that they can come into vogue once again. [relevance] And it's natural, I don't mind."
"It doesn't bother me because the injustice the BJP is doing to them is in front of everyone," he said. If you don't treat a former CM well, don't talk to him, don't give him an appointment – this has never happened at our party. I have also been a former CM and respect the party. As a former Chief Minister, I was made in charge of Gujarat, AICC general secretary and AICC in-charge of the organization. So if you treat (her) like this, she will do something.
Related Posts