India
There is no such thing as pressure… According to the CJI, the courts are continually keeping the government accountable.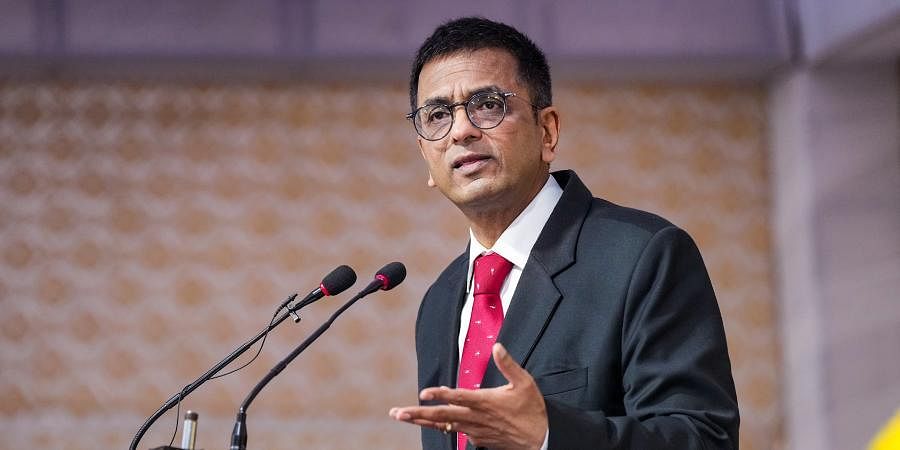 CALLING for trust in the "robust nature of our democracy," Chief Justice of India D Y Chandrachud said Saturday that there is "no question of any pressure" from the executive on the Supreme Court and that there is a wealth of evidence to show that the courts are "speaking truth to power" and "constantly holding government to account."
In response to a specific question at the India Today summit, the CJI stated that "no one…has directed me to determine a case in a particular way" in his 23 years as a High Court judge, Chief Justice of the High Court, and Supreme Court judge. No one. We are very clear about the ideals we adhere to. I wouldn't even ask a colleague who is presiding over a case what is going on in that specific case. We have a cup of coffee every morning but there are some limits which we draw for ourselves".
"If by pressure you mean a perception of pressure from the executive, the political arm of government, absolutely not. And I hope I am speaking on behalf of the entire system. But when you talk about pressure in the sense of pressure on your conscience, pressure on your mind, pressure on your intellect, I'll be a hypocrite if I say that cases that come before us don't give rise to a sense of doubt, a sense of searching for the correct solution, because especially in the Supreme Court, you have cases that don't command of one particular solution….I don't think I'd call that pressure, but just the search for the truth and t
"Dabaav ka sawaal hi nahi hota (there is no question of pressure)," he remarked, referring to the Supreme Court judgement requiring the formation of a three-member committee led by the CJI to nominate the Chief Election Commissioner. "Agar dabaav hota to kya yeh nirnay aa jaata?" said the CJI. (Would the decision have been made if there had been any pressure?)
Indeed, he stated, the EC decision is just one of many in which the court has called the state into question. "Now, the state is the largest litigant in India… and we are holding against the state…to be completely honest, there is a certain sturdy quality to our own democracy in which we must have faith. We now live in an age of social media, and we have grown increasingly sceptical of governmental institutions. We must also recognise that our democracy has evolved extremely obvious and distinct lines of separation between the administration, the legislative, and the judiciary over the previous 70 years. And I am confident that there is no problem. We are continually keeping the government accountable. Judges are speaking truth to power, and I don't believe governments are bothered as long as they know where they stand… We also know where the line is between policy, politics, and law. Certainly, in some circumstances, the line is more difficult to draw… But we have to undertake that workout however difficult that exercise is".
CJI Chandrachud responded to Union Law Minister Kiren Rijiju's statements about the Collegium publishing reasons offered by the government for rejecting some aspirants for judgeship: "He has a viewpoint." I have a perception, and there will undoubtedly be differences in perceptions. And what's the harm in having a different perception… We must deal with perceived discrepancies even within the judiciary. I venture to say that perceptions differ even within the administration, but we all deal with it with a strong sense of constitutional statesmanship…. I don't want to argue with the law minister about his point of view because I appreciate it. And I'm sure he has a high regard for ours as well. The reason why we put this on the website is in pursuance of the desire of the present collegium, to meet the criticism that we prefer transparency, and the true belief that opening up our processes will encourage confidence in our citizenry about the work which we perform".
"They see us sitting in the court from 10.30 to 4 pm," the CJI stated of court vacations. Every day, the Supreme Court hears between 40 and 60 cases. The work we perform between 10:30 and 4 p.m. is a fraction of what we do…to prepare for cases that will come up the next day. You spend an equivalent amount of time reading for the next day in the evenings. Because our decisions are reserved, every Supreme Court justice will often sit down and dictate decisions on Saturdays. On Sunday, we all settle down and read for Monday… Consequently, without exception, every Supreme Court justice works seven days a week".