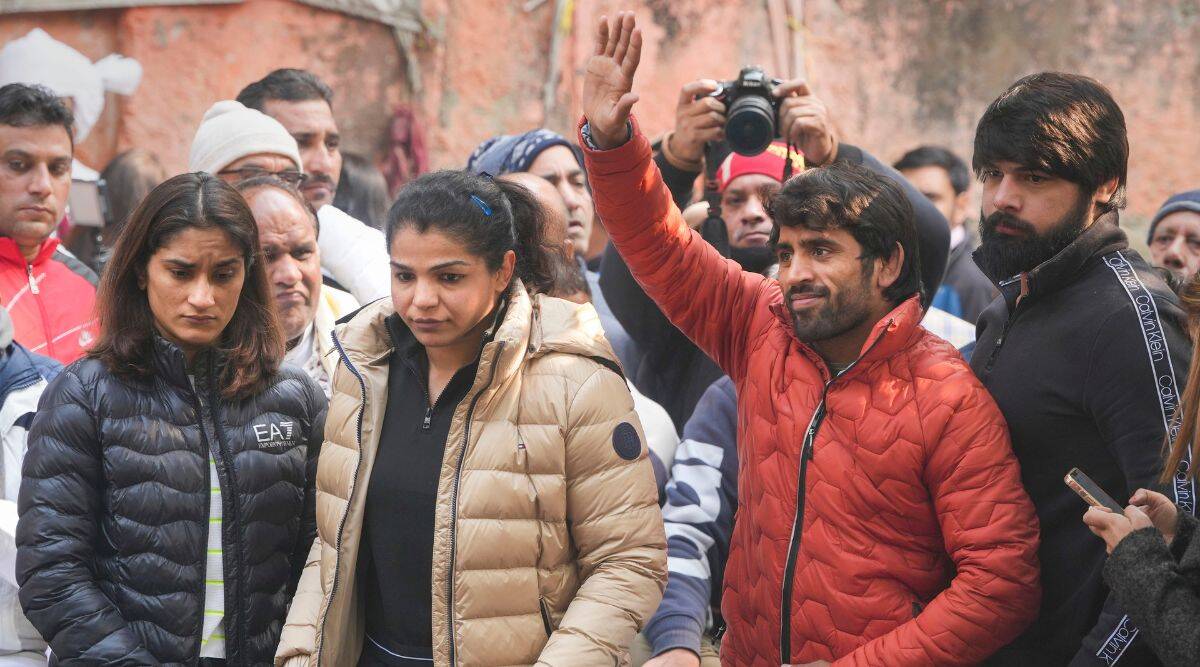 "This is a protest to protect the future of wrestling and women wrestlers. "This is not about politics," Bajrang Punia said on Thursday. He and the other wrestlers there made it clear over and over again that no politician would be asked to speak at the protest or be allowed to do so.
At Jantar Mantar, hundreds of wrestlers joined a protest against the Wrestling Federation of India. Among them was Ravi Dahiya, who trained at Chhatrasal and won a silver medal at the Tokyo Olympics. Deepak Punia and Anshu Malik, who both won silver medals at the Tokyo Olympics and junior World medals, were also there. This happened a day after Vinesh Phogat and Sakshi Malik accused Brij Bhushan Sharan Singh, a BJP MP and the president of the Wrestling Federation of India (WFI), of sexual harassment.
Babita Phogat, a leader in the BJP and winner of a gold medal at the 2014 Commonwealth Games, told the wrestlers who were protesting at Jantar Mantar against the Wrestling Federation of India President Brij Bhushan Sharan Singh on Thursday that their problems would be solved. "I've told them the government is on their side. "I will try to solve their problems today," Phogat told the press after meeting with the wrestlers.
I have assured them that the government is with them. I will try that their issues are resolved today: Champion wrestler & BJP leader Babita Phogat at Jantar Mantar protest site in Delhi pic.twitter.com/By8aIvnhd9

— ANI (@ANI) January 19, 2023
Mahavir Singh Phogat, the father of the Phogat sisters and their coach, was also there to join the wrestlers in their protest. On Wednesday, Phogat told The Deccan Era, "He (Brij Bhushan Sharan Singh) always runs the women's camp in Lucknow, where he has a house." He also said, "I am glad that all these kids have the courage to speak out against his tyranny."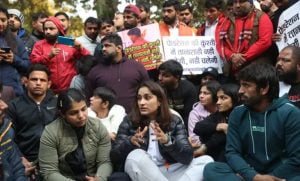 "We have all come together as wrestlers to protest the unfairness of the Wrestling Federation of India" (WFI). "We are all protesting together, and we won't stop protesting until we get justice," Dahiya said.
Please join us in our fight for justice 🙏🏽 pic.twitter.com/y1R4pOl8nP

— Ravi Kumar Dahiya (@ravidahiya60) January 19, 2023
Anshu Malik, who won a silver medal at the 2022 Commonwealth Games and the 2021 World Championships, said on Thursday, "It's awkward for the women wrestlers that the Wrestling Federation of India president Brij Bhushan Sharan stays in the room next to them at the team hotel." When the girls return from competing, they don't return to their room."
देश के चैंपियन #Wrestlers को धरने पर बैठे 24 घंटे हो चुके हैं। जब ये खिलाड़ी मेडल जीतते हैं तो नेता लाईन लगाके इनके साथ फोटो खिंचाते हैं इनकी जीत का क्रेडिट लेते हैं। आज सब ग़ायब क्यों ?

खेल मंत्रालय से मेरे 5 सवाल – pic.twitter.com/AABeZawg6z

— Swati Maliwal (@SwatiJaiHind) January 19, 2023
Singh, on the other hand, said on Wednesday that none of the accusations were true and that he could be hanged if they were proven to be true. "Is anyone saying that the WFI has made a wrestler feel uncomfortable in a sexual way? It has only been said by Vinesh. Has anyone come forward to say that they have been sexually harassed? "Even if just one wrestler says she was sexually harassed, I can be hanged that day," he said.
Thursday, Narendra Tau, a leader of farmers, joined the wrestlers' protests and said. "I'm here to support the girls, but if the WFI president isn't removed, this protest will turn into a revolution." Those in charge know what can happen if they don't listen to India's daughters."
Taking note of the accusations against Singh, the sports ministry has asked WFI for an explanation and told it to "respond to the allegations made within the next 72 hours."
The ministry said, "If WFI doesn't answer within the next 72 hours, the Ministry will take action against the federation according to the National Sports Development Code, 2011."