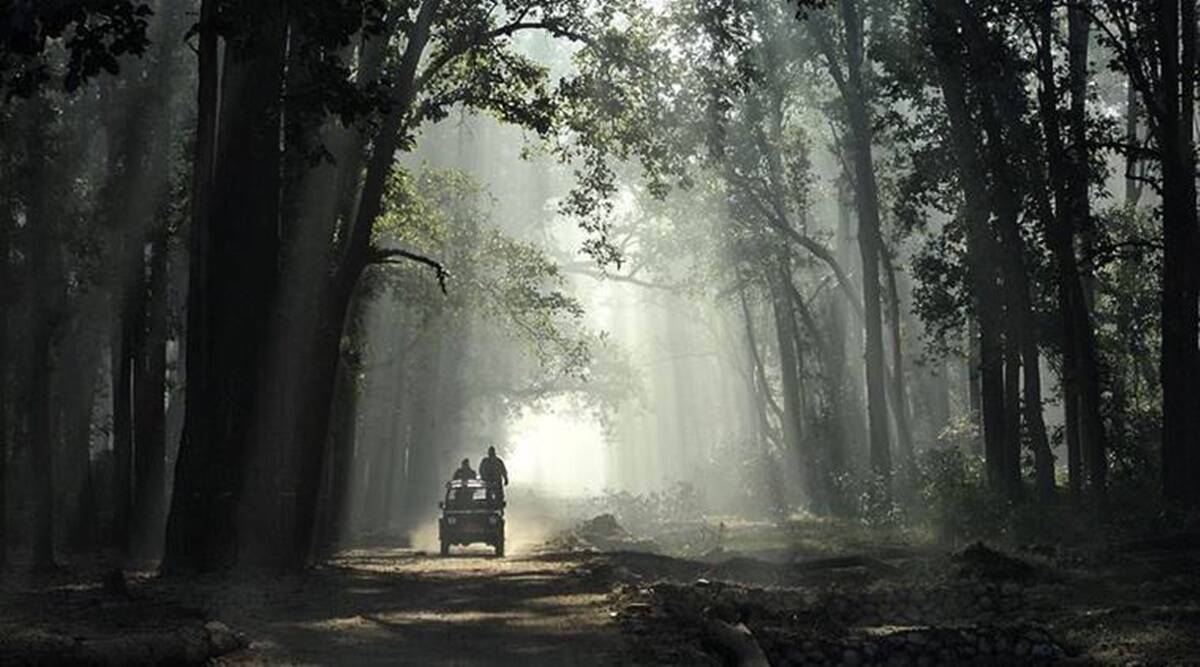 THE SUPREME COURT'S Central Empowered Committee (CEC) has held Uttarakhand's former Forest Minister Harak Singh Rawat "largely responsible for the mess" of illegal construction activities within the Corbett tiger reserve and blamed the National Tiger Conservation Authority (NTCA) for "serious flaws" in policy that permit zoo tigers to be sourced for safaris within such reserves.
The Committee's conclusions are included in the report it presented to the Supreme Court on Tuesday about alleged illegalities in tree chopping and building activity related to the establishment of a tiger safari facility intended to display captive tigers to tourists within the Corbett reserve.
The CEC report criticised the NTCA for revising its 2016 guideline in 2019 to allow tigers from zoos and other safaris to be brought to stock safaris inside tiger reserves, stating that such practises were "likely to endanger" wild tigers due to the fact that zoo animals frequently carry fatal diseases.
In its findings, the CEC requested that NTCA guidelines permitting tiger safaris in buffer and periphery zones of tiger reserves be modified or revoked.
Other recommendations in the paper include:
* The Central Zoo Authority should cease permitting zoos and safaris within tiger reserves, wildlife sanctuaries, national parks, as well as along animal corridors and dispersal routes.
* Environment Ministry should change its guidelines to prevent the use of wildlife habitat for non-site-specific wildlife tourist activities, such as zoos.
* The Uttarakhand government should remove all construction done for the tiger safari within the Corbett reserve, with the exception of the very minimum amenities required to operate an animal rescue centre – a non-tourist facility.
After hearing from Harak Singh Rawat, the CEC report concluded that "the chain of events led to only one conclusion: the then-forest minister was the primary architect of the entire situation" and recommended appropriate punishment.
"(Rawat) had Kishan Chand DFO, with a questionable record, posted to Kalagarh Forest Division (of Corbett tiger reserve) without a recommendation from the CSB or the Forest Department in order to establish (his) constituency (Kotdwar) as a tourist attraction at the expense of the forest and wildlife. "It is exceedingly regrettable that all top state government officials chose to remain silent in the face of apparent violations," the study stated.
The Deccan Era revealed in December 2021 that Uttarakhand's construction frenzy cost at least Rs 157 crore, or six times the original project cost, without legal, administrative, or financial approval.
The unapproved work included 18 buildings with at least 60 rooms with attached baths at four locations surrounding the proposed tiger safari; the creation of a water body, requiring tree felling, to attract wildlife for tourist purposes; and the reinforcement of a forest road with provisions to widen it as a highway.
When asked why the licences were not obtained at the time, Rawat, who was the state's Forest Minister at the time, stated to The Indian Express, "Who grants these approvals? Only the government, correct? The announcement of the tiger safari was made by Modi-ji. The state and the federal government are collaborating on it. Perhaps there are a few technical obstacles owing to internal disagreements among a few authorities, but eventually tourism will benefit our citizens, whose support is crucial for conservation."