India
To conserve "Corbusian" Chandigarh, the Supreme Court prohibits the subdivision of residential units.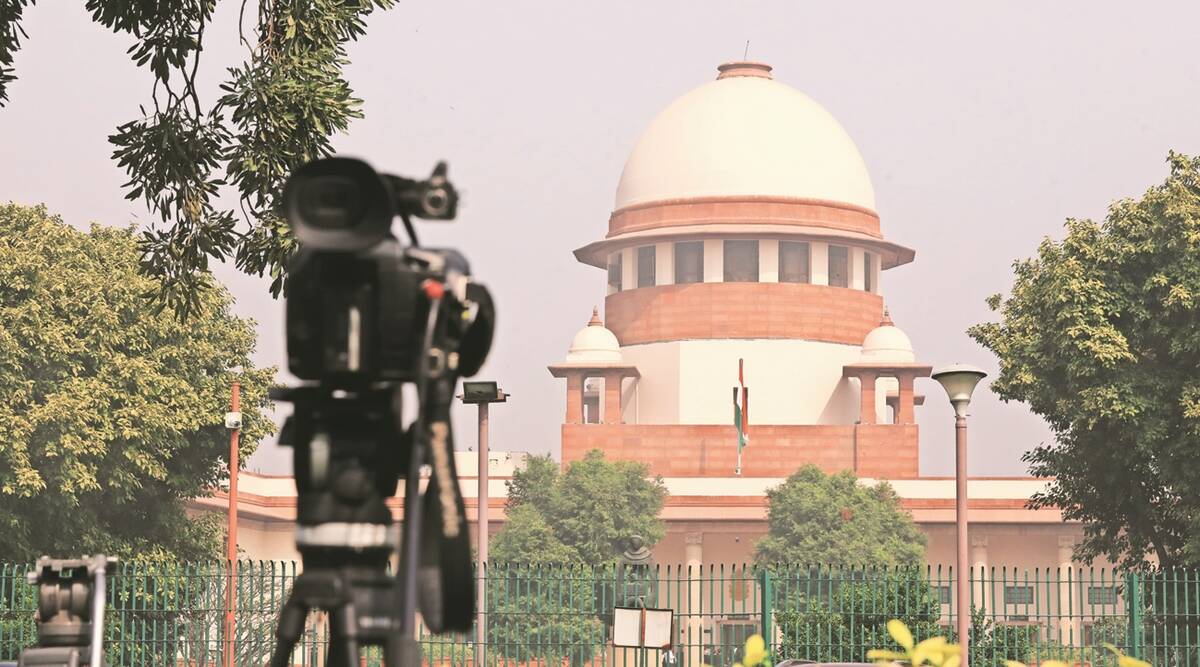 The Supreme Court on Tuesday prohibited "fragmentation/ division/ bifurcation/departmentalization" of residential units in Phase I of Chandigarh, stating that it is "high time" for the legislature, executive, and policymakers at the Centre and states to "take note of the environmental damage caused by haphazard development."
The bench of Justices B R Gavai and B V Nagarathna directed the Heritage Committee to consider "redensification in Phase­I" of Chandigarh and "take into account its own recommendations that the northern sectors of Chandigarh '(Corbusian Chandigarh) should be preserved in their present form." They also directed the Centre and the Chandigarh Administration to "freeze FAR" and "not increase it further."
It stated that "the number of floors in Phase­ I shall be restricted to three with a uniform maximum height as deemed appropriate by the Heritage Committee, keeping in mind the need to maintain the heritage status of Phase ­I," and that "the Chandigarh Administration shall not formulate rules or bye­laws without prior consultation with the Heritage Committee and prior approval from the Central Government."
The bench stated that until a final decision is made by the Centre, "the Chandigarh Administration shall not sanction any plan of a building that appears to be a scheme to convert a single dwelling unit into three separate apartments occupied by three strangers" and "no Memorandum of Understanding (MoU) or agreement or settlement amongst co-owners of a residential unit shall be registered nor shall it be enforceable in law for the purpose of bifurcation."
The bench stated that the Chandigarh Master Plan 2031 "emphasises maintaining monumental architecture and the ideals of Le Corbusier's town planning concept of Sun, Space, and Verdure." It also highlights that Corbusier's Chandigarh, i.e., Phase I of the city, which is the most typical of Le Corbusier's philosophy, is truly deserving of its modern heritage significance".
"Despite this, it (CMP 2031) indicates that three-story buildings with one dwelling unit per floor will eventually be developed on these lots," it stated.
Exercising its authority under Article 142, the Court ordered the Heritage Committee to examine the matter of identification in Phase I, after which the Chandigarh Administration should consider revising the applicable CMP2031 and 2017 Rules. It was stated that the revisions would be submitted to the Centre for final approval.
Amid the debate over the environmental crisis in Uttarakhand's Joshimath, the bench sounded a note of caution. It cited research on how uncontrolled development exacerbated difficulties during the Bengaluru floods of September 2022.
It stated that "the warning issued by the city of Bengaluru requires the attention of the legislature, executive branch, and policymakers."
Justice Gavai, writing for the bench, opined that "a proper balance must be struck between sustainable development and environmental protection" and urged the federal and state governments to "make necessary provisions for conducting Environmental Impact Assessment studies prior to permitting urban development."
It ordered that a copy of its decision be sent to the Union Cabinet Secretary and the Chief Secretaries of all states "for their consideration" and to "take appropriate action in this regard."
During discussions, the Court also mentioned steps taken for the protection of cities such as Brasilia, the White City of Tel Aviv, and the city of Le Havre, stating, "We find that similar steps must be taken by the Chandigarh Administration and the Government of India in order to protect the heritage status of Le Corbusier's Chandigarh."