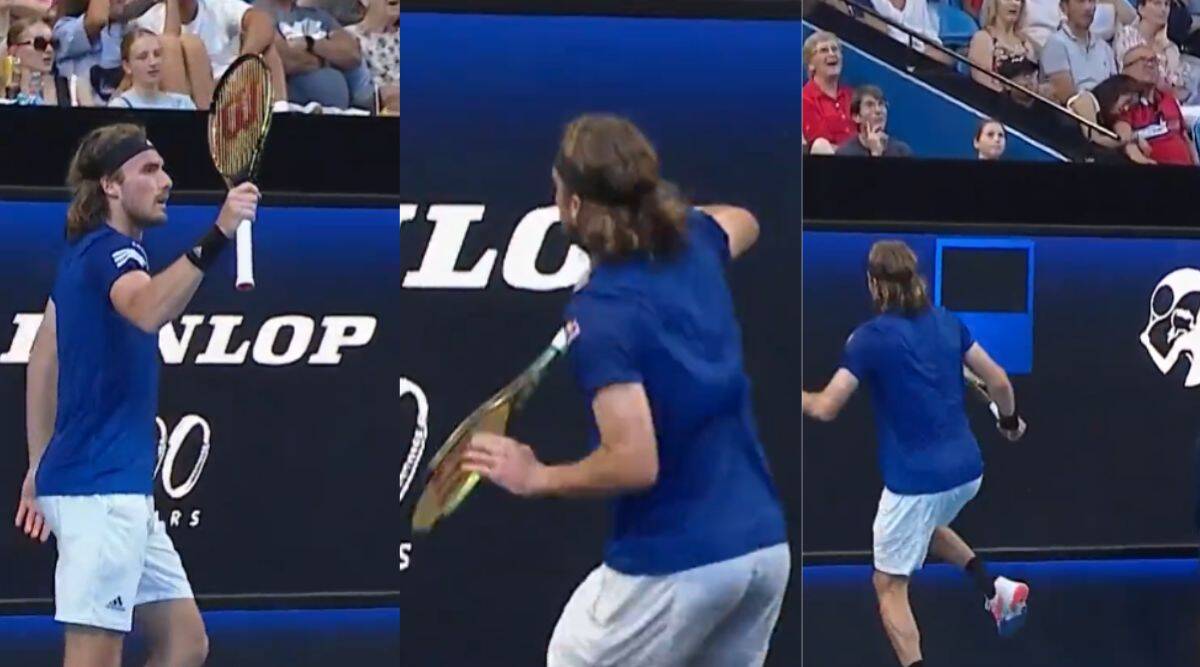 In order to defend and eventually win a point during a third set tiebreak, Stefanos Tsitsipas covered an absurd amount of ground against David Goffin on the 2023 United Cup court.
The Greek international successfully returned from a return near net to another all the way beyond the advertising board, securing a point in the process.
I'm talking about athleticism, the on-air commentator said.
Elite level court coverage: UNLOCKED 🔓@steftsitsipas #UnitedCup pic.twitter.com/nDoiIOn8x6

— Tennis TV (@TennisTV) January 2, 2023
At the RAC Arena in Perth, the Greek international went on to win the match 6-3, 6-2. Tsitsipas said after the game, "I stayed calm and stayed well-composed."
"In these situations, you simply have to be in the present. You can't begin making predictions or planning for the future. I did a great job of handling that. I had no trouble hitting massive first serves. Very rarely did I allow myself to defend myself, and these instances define who I am. added the 24-year-old.
Tsitsipas had additionally defeated Viktoriya Tomova in Perth in a doubles match with Maria Sakkari.
Team Greece has never been stronger, according to Tsitsipas.
We have a strong player lineup. Between each other, we work quite well together. I believe it will provide us great opportunities this year to launch the inaugural United Cup and, in a sense, make history.