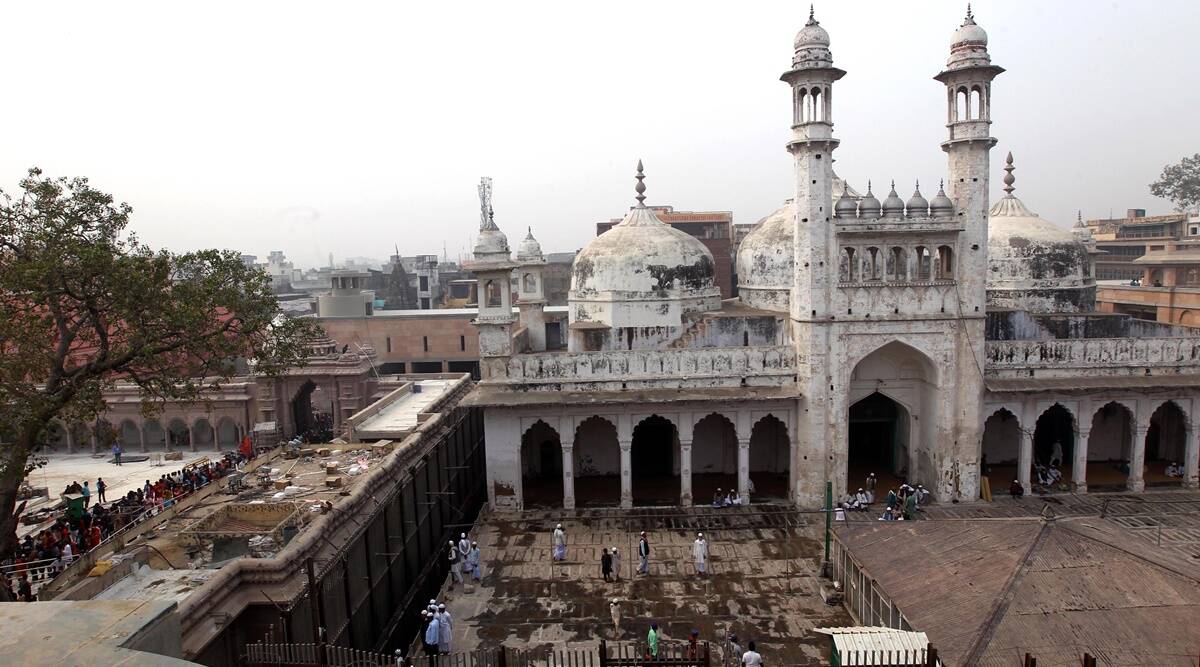 In a case to be heard on Friday, the Supreme Court will consider an extension of the protection of the area in the Kashi Vishwanath temple-Gyanvapi mosque complex where a 'Shivling' was alleged to have been found during an earlier video graphics survey of the mosque premises.
In a hearing presided over by Chief Justice of India D Y Chandrachud, attorney Vishnu Shankar Jain stated that the interim order protecting it would end on November 12.
Additionally, Jain pointed out that the Varanasi District Court had rejected the mosque committee's objections to the suit filed by five Hindu women seeking the right to worship the deities within the Gyanvapi mosque premises all year. The mosque committee had claimed that the lawsuit was barred by the Places of Worship Act 1991, which prohibits the conversion of places of worship after August 15, 1947.
The Chief Justice pointed out that he must constitute a bench and agreed to take up the matter on Friday at 3 pm.
Varanasi court on April 8 appointed an Advocate Commissioner to inspect the Maa Shringar Gauri Sthal, on the outer wall of the mosque complex, in response to a petition filed by five Hindu women seeking the right to worship. The Advocate Commissioner is responsible for preparing videography of the event and submitting a report on the inspection.
Allahabad High Court dismissed the appeal filed by the mosque committee on April 21. The committee then approached the Supreme Court for assistance.
When the matter was heard in May 2010, the Supreme Court ruled that "ascertaining a place's religious character is not prohibited by… the Act" and declined to stay proceedings in Varanasi. Specifically, it requested that the district magistrate secure the area where a 'Shivling' was supposed to be found without obstructing or restricting Muslims' access to the mosque or their right to offer namaz there.
Because the civil suit involves complex and sensitive issues, the top court transferred the proceedings pending before the Civil Judge (Senior Division), Varanasi, to the District Judge, Varanasi, for trial and interlocutory and ancillary proceedings. Further, the bench instructed the district court to determine whether the Hindu petitioners' suit was maintainable.