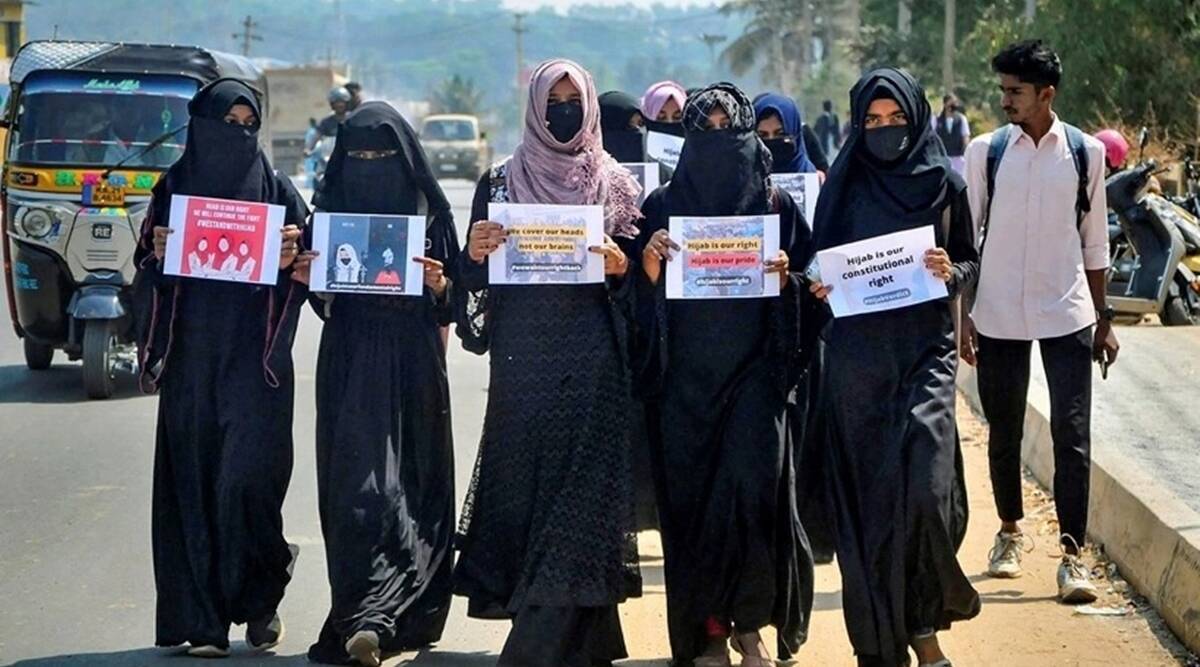 On Thursday, the Supreme Court will rule on petitions challenging the March 15 Karnataka High Court verdict dismissing a batch of petitions filed by Muslim girls in Udupi seeking the right to wear hijab in class.
The verdict will be announced at 10.30 am by Justices Hemant Gupta and Sudhanshu Dhulia. After hearing extensive arguments from both the petitioners and the state, the court reserved its decision on September 22.
Despite the HC ruling that hijab isn't an essential religious practice in Islam and freedom of religion is subject to reasonable limits under Article 25 of the Constitution, the order upheld by the state on February 5 suggesting that hijab wearing can be restricted in government colleges where uniforms are prescribed. Under college uniform norms, such curbs are "constitutionally permissible".
Against this, some Muslim students appealed to the SC, claiming "the right to wear hijab belongs to 'expression' and is therefore protected under Article 19(1)(a) of the Constitution". According to them, the right to wear hijab is protected by the 'right to conscience' under Article 25 of the Constitution, which is an individual right. The HC should not have applied the 'Essential Religious Practices Test'.
As part of its appeal against the HC verdict, the All Indian Muslim Personal Law Board stated that "when it comes to the interpretation of scriptures in the holy Quran, religious scholars have reached a consensus that the wearing of a hijab is a 'wajib' (mandatory) obligation, a set of obligations, which, if violated, will result in the wearer committing 'sin' or becoming a 'sinner'."
After intense protests in which students wore saffron shawls to the pre-university colleges to oppose those wearing hijab, the HC order was issued.
Karnataka government officials told the Supreme Court during the hearing that "women are revolting against the hijab even in constitutionally Islamic countries like Iran" and that what unfolded in the state before some college development committees banned the hijab in their respective educational institutions was not "an accident" but rather "a part of a larger conspiracy".
No student wore hijab before 2022 when the now-banned Popular Front of India started a social media movement. "This was designed to create an agitation based on religious feelings, and as a part, there were continuous messages on social media asking people to wear hijabs."
Related Posts