India
Tribal bodies increase their demand for the 'liberation' of the Parasnath hills from Jains.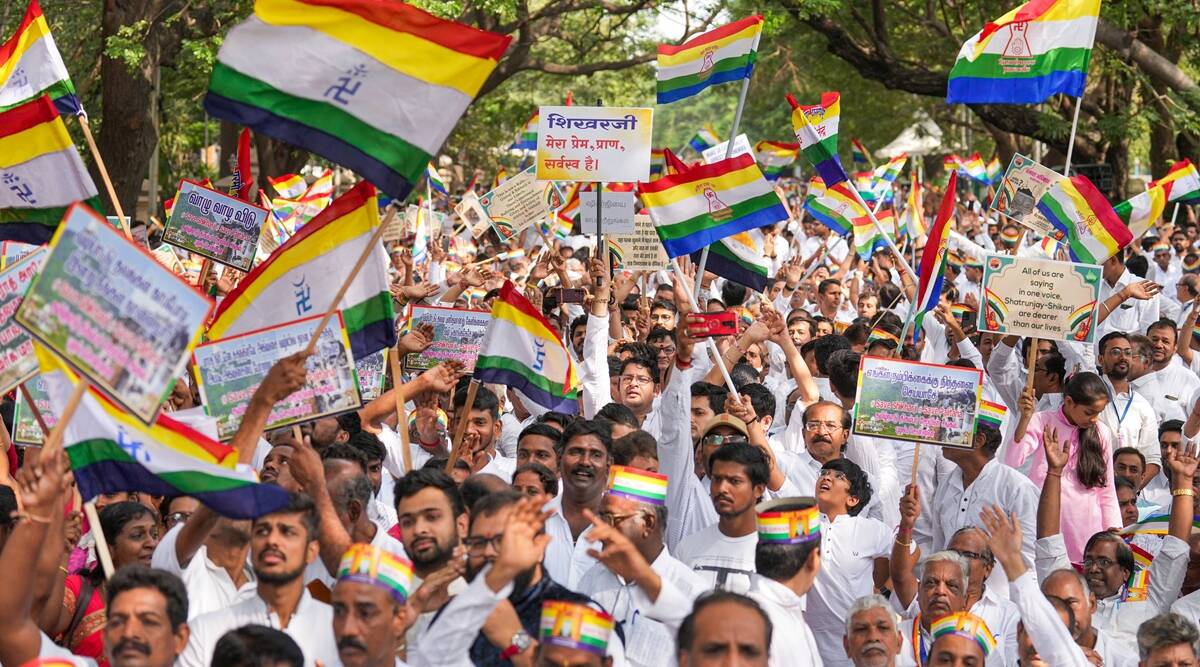 A day after the Union Environment Ministry halted a provision of the Parasnath Eco-Sensitive Zone prohibiting all types of tourism, tribal elders, including an MLA from the ruling coalition's Jharkhand Mukti Morcha, opposed the order on Friday, saying it "hurt" their religious emotions.
Lobin Hembrom, JMM MLA from Sahibganj's Borio, stated that the Parasnath Hill is worshipped as "Marang Buru" (supreme god or literally the great mountain), particularly by the Santhal population, and that they have the "right to practise" their religious rituals.
Jharkhand Chief Minister Hemant Soren wrote to Union Environment Minister Bhupender Yadav on Thursday, requesting that the notification that designated the Jain community's religious site "Sammed" as an eco-sensitive zone be withdrawn. Soren has indicated that his government intended to establish it as a "place of religious pilgrimage".
However, tribe leaders have stated that the decision has placed a "toll on their religious freedom" because there would be no meat or liquor consumption within a "10 km radius" of the Hill, which is contrary to their history of performing animal sacrifice as a sacred ceremony.
"Wherever Santhal community sets down, we create one 'Manjhthan' in a hamlet and one 'Jaherthan' as a religious spot, but there is one 'Jug Jaherthan' in the country established on the top of our Marang Buru, i.e. Parasnath Hill," Hembrom stated during a press conference on Friday. This location had been visited by President Droupadi Murmu. However, the area's beauty, purity, and forest reserves are dwindling." He stated that now that one community has declared the right to religious freedom, the Adivasi community also expresses its right because the entire territory belongs to the community.
According to All India Santhal Council president Naresh Murmu, the Jain community complained to the PMO in a number of letters last year about the Adivasis disruptions in the area. "…We now know, according to the announcement, that no meat or wine will be consumed in the temple's area. This directly contradicts our ideas. As an offering, we sacrifice animals… People from the Jain community wander over the hills praying, many of them naked, yet it has never offended our group. As a result, we are now seeking full integration as well."
According to Sikander Hemdrem of 'Marang Buru Sanwanta Susar Baisi,' the entire Adivasi group owns the property surrounding Parasnath Hill, according to the Hazaribagh Gazetter of 1957. "… We have proof since many tribal members have land documents… The Adivasis and moolvasis are clearly treated as slaves, whereas the Jains are treated as feudal lords. "What kind of demand is this…?" he wondered.
DC Giridih "We have called leaders from both groups on January 8," Naman Priyesh Lakra remarked. The two MLAs will be there as well."