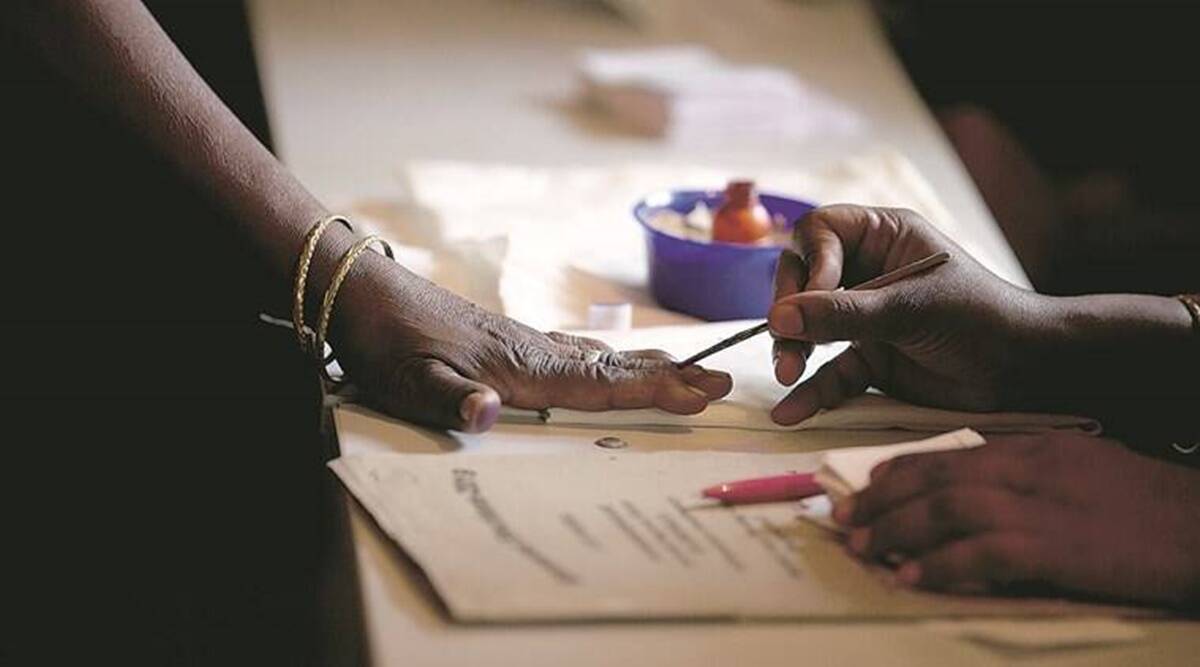 Wednesday, the Election Commission announced the dates for assembly elections in Tripura, which will be held on February 16, Nagaland, and Meghalaya, which will be held on February 27. The EC stated that counting for the three states would occur on March 2.
Chief Election Commissioner Rajiv Kumar stated at a press conference that the Central Armed Police Forces (CAPFs) had already been deployed in the three states and had begun "area dominance" as a consequence, there had been no reports of violence thus far.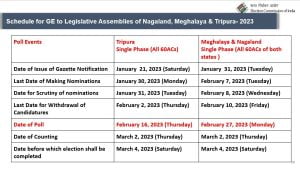 In March, the periods of the three assemblies, which each have 60 constituencies, will expire. Kumar said that the panel had been to the states from January 11 to January 15 to get ready for the announcement.
He said that 73% of the 9,125 polling places in the three states would be live-streaming on the web. The CEC said that a total of 69 general observers, 33 police observers, and 64 observers of expenditures had been sent to watch over the election process. He said that the EC had asked law enforcement to keep a close eye on drugs in the states and asked banks to keep an eye on big cash deposits and withdrawals that could be used to give money to voters.
According to the electoral rolls published on January 5, Meghalaya has 21.64 million voters, Nagaland has 13.17 million, and Tripura has 28.8 million voters. The CEC said that the commission has asked that permanent facilities like ramps and water fountains be put in schools that will be used as polling places. "Let the electoral process be a gift to students," Kumar urged. He said that the Model Code of Conduct was put into place in the three states after the election dates were set. From January 21 to January 30, nominations will be accepted for the Tripura Assembly elections, while nominations for Meghalaya and Nagaland would be accepted from January 31 to February 7.
On February 27, the EC also declared by-elections in one Lakshadweep Lok Sabha constituency. On February 27, by-elections would be held for the Lumla Assembly seat in Arunachal Pradesh, Ramgarh in Jharkhand, Erode (East) in Tamil Nadu, Sagardighi in West Bengal, and Kasba Peth and Chinchwad in Maharashtra. The counting for all by-elections would take place on March 2.