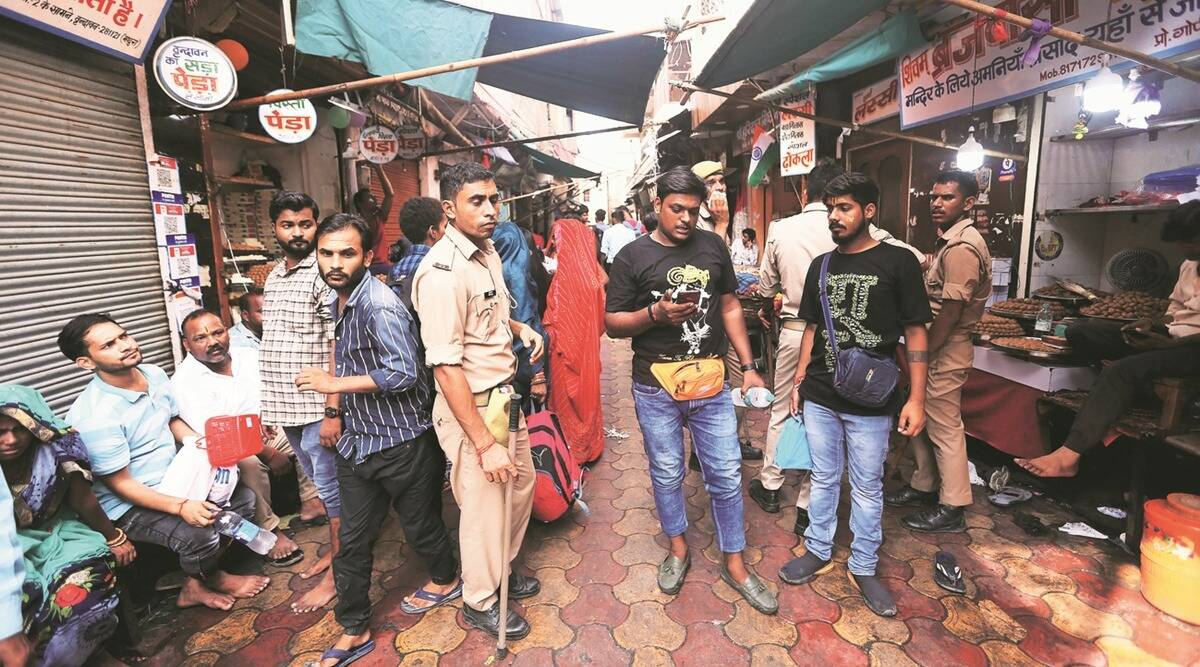 A 65-year-old man and a 55-year-old woman were killed, while seven devotees were injured in a stampede-like situation at the Banke Bihari temple in Vrindavan in the early hours of Saturday, Mathura police said.
According to Superintendent of Police (City) Martand Prakash Singh, a large number of devotees had gathered for the Mangala Aarti, which is held once a year. The 'aarti' was to begin at 1.49 am. The temple can comfortably accommodate 500-700 people at a time, however, a crowd of 5,000 to 7,000 people gathered in the complex. A woman and a man died of suffocation. Also, around seven people were injured in the uproar due to overcrowding," the SP said.
The deceased have been identified as Ram Prasad Vishwakarma of Jabalpur and Nirmala of Noida.
"The son and daughter-in-law of the deceased woman gave an undertaking that they did not want to conduct the post-mortem and took the body along. The body of the deceased is in the district mortuary. Even his wife and a daughter are around, other family members will come from Jabalpur tomorrow," the SP said.
According to Anshul Saraswat, who runs a sweet shop outside the temple, devotees thronged the temple for 'aarti'. "There was no space even on the streets outside… one can imagine what it must have been like inside. Humidity was high, and many people experienced exhaustion and suffocation," he said.
Sandeep Shukla, a local friend of Vishwakarma, who was at the temple for the 'aarti' with his daughter, said.
"Vishwakarma and his wife entered the temple separately while their daughter Anjali was with me. There was a huge crowd… We looked for them for three-four hours, but they could not be found. Then we came back home, and around 4:30 the police came to give us the bad news. His wife Saroj is undergoing treatment for chest pain.
The Chief Medical Officer (CMO) of the hospital said that five of the injured were brought to the District Combined Hospital Vrindavan at around 3.30 am on Saturday. "All of them suffered minor injuries and were discharged. Two people, Ram Prasad Vishwakarma and Nirmala, were brought dead," he said.