India
'Two lives were valued at just Rs 10,000,' says father of two killed in Hazaribagh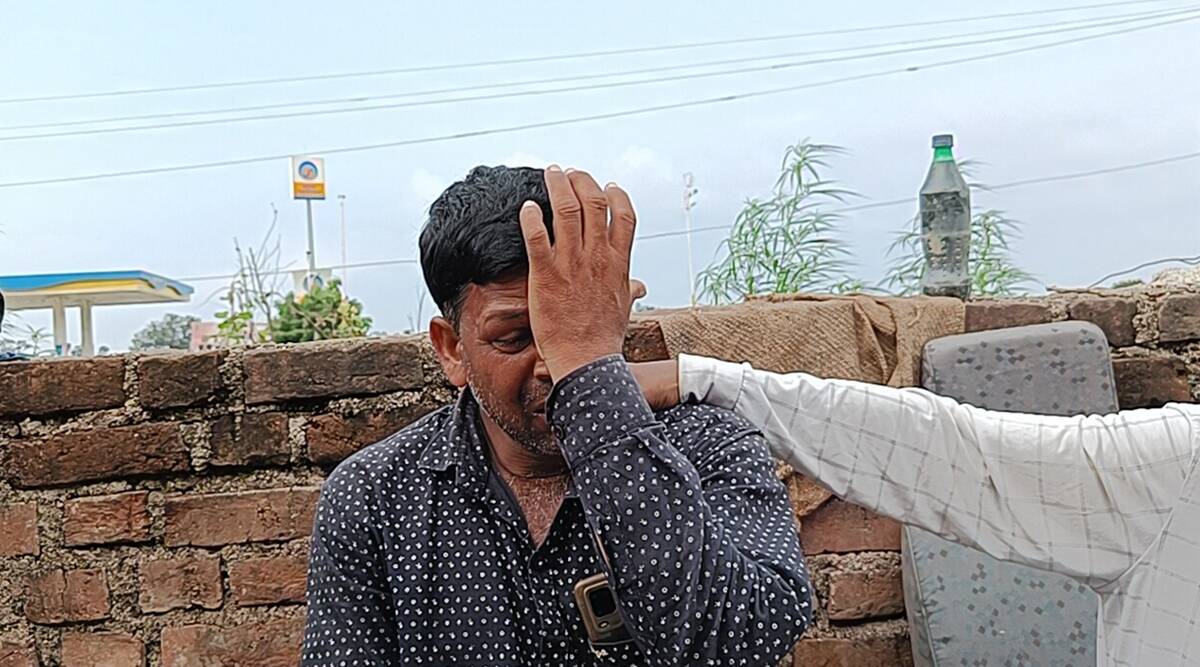 How much is it to lose two lives?" asked Mithilesh Mehta in Hazaribagh, Jharkhand. He was looking at a picture of his daughter when his wife, Rekha Devi, broke down."It's 10,000," said Mehta, rummaging through Mahindra Finance's monthly receipts of tractor payments.
Her eldest daughter, Monika Kumari, tried to stop the recovery agents from seizing her father's tractor on September 15 and was mowed down twice. Two months pregnant, Monika was 22. On the same day, she died.
Mahindra Finance's tractor registration certificate and payment slip after Mithilesh Mehta's death, prompted Mahindra executives to talk about controlling recovery agents.
Pankaj Roy, working president of Jharkhand Kisan Mahasabha, says banks are becoming more conservative about lending to farmers. A door has opened for private financiers, he said. The interest rates are high, but the loans are processed quickly. Farmers have been hit hard during Covid-19. It's their only option," Roy said.
During the last few years, Roy has received "a few panicked calls" from farmers who are concerned about recovery agents." I believe that in the Hazaribagh case, the recovery agent, who is generally a third party, intended to seize the vehicle in order to impose a higher penalty on the farmers. The tractor may be auctioned at a higher price if a farmer does not pay," he said.
The Mahindra Group's MD and CEO, Anish Shah, expressed deep sadness and concern following the Hazaribagh incident. Sadly, a human tragedy has occurred. As part of our investigation, we plan to examine all aspects of this incident, as well as the practice of using third-party collection agencies that have existed for some time."
Anand Mahindra, chairman of Mahindra Group, tweeted I totally agree with Anish Shah. We're thinking of the family during this difficult time."
A disagreement over Rs 10,000 and interest charges are at the heart of the Hazaribagh death.
Now that he's left with three kids, Mehta says he wants a tractor. I was told the formalities would be faster by an employee at Mahindra Finance. In 44 installments, I was supposed to pay Rs 14, 300 after exchanging my old tractor and paying some advance. Despite borrowing money from friends and relatives, I paid on time.
The collection agents have stopped visiting my home since the second lockdown. It was therefore impossible for me to pay the remaining six EMIs, i.e. 85,800."
It is claimed that Mehta visited the Mahindra Finance office in July and it was agreed that he would be responsible for paying interest on the excess amount of Rs 34,200. It was agreed that the amount would be Rs 1.2 lakh. Later, Mahindra employees and recovery officials demanded Rs 10,000 more," Mehta said.
Despite their agreement, Mehta claims that the recovery agents took away his tractor without a 'seizure document'.
I parked my motorcycle ahead of them and asked for a seizure list for my daughter and me. The threat was as follows: "Seizure list maangta hai, hathgadi chada denge (Seizure list is requested, we will mow you down)." My daughter was actually run over by the car, and they did it again while reversing. In their absence, they left my tractor on the road.
One of the collection agents who had come to Mehta's house for the purpose of collecting money before the current issue arose refused to comment when contacted by. "Unknown persons" have been charged with murder by the police. Manoj Ratan Chothe, the SP of Hazaribagh, stated that the accused will be arrested as soon as possible.
Before the current issue surfaced, one collection agent had visited Mehta's home for the purpose of collecting money. A murder case has been filed against "unknown persons". Manoj Ratan Chothe, the SP of Hazaribagh, stated that the accused will be arrested as soon as possible.
It was highlighted by Mehta that his daughter, a graduate, had requested a seizure list. In addition to being educated, she was aware of her rights. As of yet, I have not fully accepted the fact that my daughter was actually run over by the police."
She said they don't know what Monika's injuries are. In matters of importance, we relied on her because she was well-educated. Last year, we married her, and she is now two months pregnant. As a result of her murder, she and her unborn child were also lost. She made a number of plans. It is all over now."
Related Posts