India
UNSC meeting: Rights must be protected in terrorist acts, says the manifesto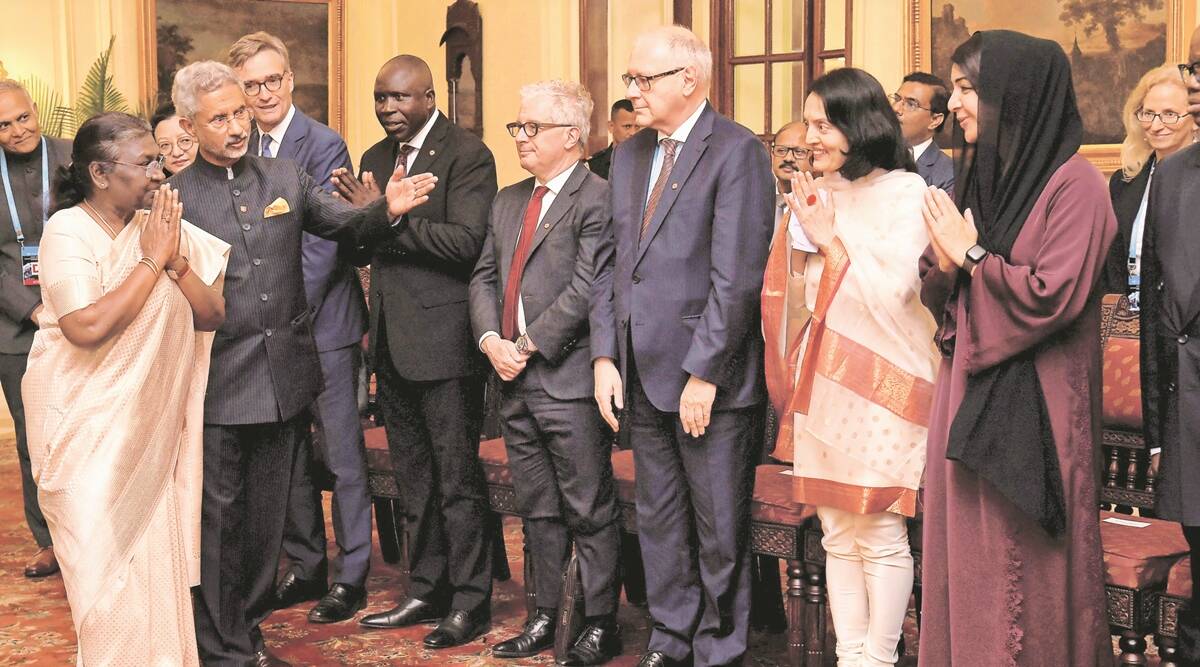 At least five delegates – including the U.S , U.K. and U.N. human rights envoys – at the UNSC Counter-Terrorism Committee meeting on Saturday raised the issue of human rights in the context of the use of emerging technologies against terrorism. At the meeting, U.N. human rights envoys Ireland and Norway were among those who flagged the issue of surveillance and privacy and how these can be compromised under the guise of combating terrorism. Meanwhile, the U.S. condemned the shutdown of communications services through the "pretext" of fighting terrorism.
The Delhi manifesto on Saturday mentioned "human rights" at least eight times and "fundamental freedoms" twice. It called for promoting the use of counter-terrorism technologies within the human rights framework. "… Member States must ensure that any measures taken to combat terrorism, including the use of new and emerging technologies for terrorist purposes, respect the Charter of the United Nations and comply with international law." Completly with its obligations, including international human rights law, international humanitarian law and international refugee law, as applicable," a leading paragraph said.
At another point, the Declaration stated that it seeks to promote cooperation with representatives of the technology industry, civil society, academia, and government to inhibit the ability of terrorists to use the Internet in furtherance of terrorism objectives. Recognizes the efforts of the United Nations-affiliated Take Against Terrorism Initiative.  "While respecting human rights and fundamental freedoms".
Scott Campbell, the Human Rights and Digital Technology team leader in the Office of the United Nations High Commissioner for Human Rights, raised the issue of "surveillance" and "spyware" tools used by law-enforcement officials against dissenting voices in the name of combating terrorism.
Campbell said, "While often justified as being deployed to combat terrorism and crime, such spyware tools are often used for illegitimate and pervasive purposes, including critical or dissenting views and to express them." That includes banning people, Campbell said. He said he has called for a ban on their use and marketing until adequate safeguards are developed and implemented.
Campbell also noted that states' methods to fight terrorism are often used on vague definitions of terrorism or terrorist acts and are sometimes granted broad executive powers without adequate protection against abuse.
He said mass surveillance, often depicted as a necessary counter-terrorism measure, has been a severe problem for many years and appears to expand through indiscriminate video and facial recognition surveillance.
The U.S. Representative on the Counter-Terrorism Committee stated that "the United States combats terrorist use of the Internet by respecting freedom of expression in line with our Constitution and our longstanding support for an open, secure, reliable, reliable and interoperable Internet."
The British representative also spoke of human rights: "As we adapt and develop our counter-terrorism efforts to suit terrorist abuses of emerging technologies, we must also take a step back and look at the underlying drivers of terrorism. It means we must uphold human rights, good governance and the rule of law."
Norway echoed Ireland's emphasis on the protection of human rights and privacy. It said that freedom of expression should be protected both offline and online.
In July 2021, a global collaborative investigative project revealed that Pegasus, a powerful spyware developed by Israeli cybersecurity company NSO Group, could be used to potentially target the mobile phones of individuals in several countries, including India.
In August this year, the Supreme Court took on record the report of the committee appointed to investigate the allegations, alleging that the personal communication devices of several people, including journalists, civil society activists, politicians, etc., were illegally used by Pegasus. The then Chief Justice of India NV Ramana had said the apex court committee did not find conclusive evidence on the use of spyware in phones but said the central government had "not co-operated" with the panel.
Related Posts