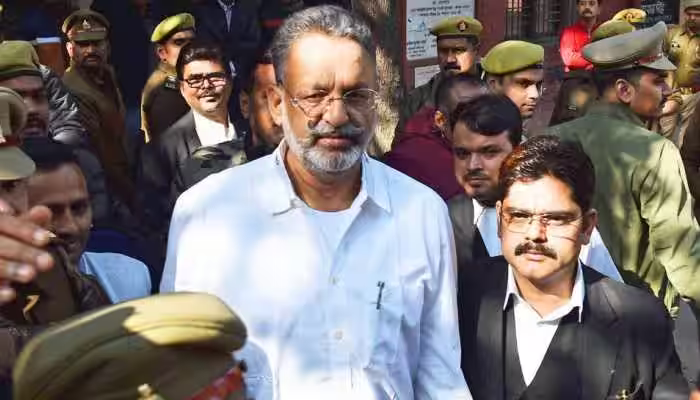 In the 1991 Awadhesh Rai murder case, UP gangster Mukhtar Ansari has been convicted. Awadhesh Rai, a Congress leader and sibling of former MLA Ajay Rai, was murdered outside Ajay Rai's home in Varanasi. Ajay Rai had named Mukhtar Ansari, Bhim Singh, and former MLA Abdul Kalim as suspects in the FIR. Mukhtar Ansari is a feared gangster-turned-politician in Uttar Pradesh; he has served as an Mau Sadar assembly seat member for five consecutive terms. His son Abbas Ansari of the Suheldev Bharatiya Samaj Party in the 2022 elections gained his seat in the Uttar Pradesh Assembly.
"Mukhtar has been convicted in the 1991 homicide of Awadhesh Rai. A lawyer in Varanasi informed reporters that the court would announce its verdict later that day.
Ajay Rai responded to the news by stating, "This marks the conclusion of our long wait. I, my parents, Awadhesh's daughter, and the entire family maintained our composure… Governments came and left while Mukhtar grew stronger.
"We did not, however, give up. Due to the efforts of our attorneys, the court found Mukhtar guilty of murdering my sibling today," Rai added.
In May of this year, Mukhtar Ansari was cleared of attempted murder charges from 2009. Mukhtar Ansari was incarcerated for several years because he was a suspect in multiple other cases.